Hot Honey Spicy Chicken Sandwich with Apple Slaw and Microgreens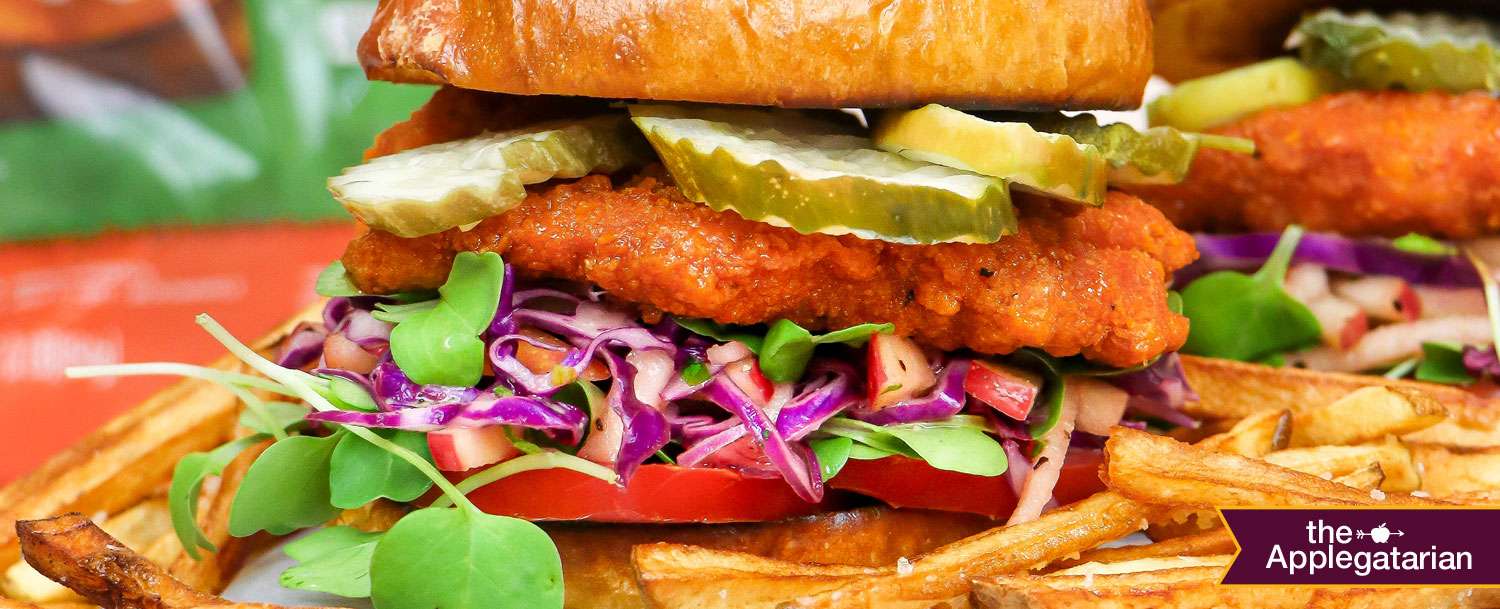 Who said you can't be hot and sweet? This Hot Honey Spicy Chicken Sandwich recipe offers a blend of heat and sweetness that'll make your taste buds fall in love.
Author and food photographer, Lauren Sephton, started A Bright Moment: Healthy Food Blog to build a community that inspired others both inside and outside of the kitchen. She believes that the simplest of recipes can build a lifetime of memories or make "a bright moment" in another's life. Pulling from both her past memories, like running around as a child with the native tribes of Panama, and new memories, such as down-home cooking through Italy, she is always on the hunt for that secret ingredient to take a classic dish to the next level. From irresistible desserts to easy weeknight dinners, you'll find a variety of recipes made healthier, and full of cultural flavors to give you a taste of the world!
A Bright Moment: Healthy Food Blog @brightmomentco
As Featured in The Applegatarian.
Serves 4-5 | Total Time: Less Than 30 Mins
Ingredients
1 (16-oz) package APPLEGATE NATURALS® Spicy Breaded Chicken Breast Tenders
4-5 brioche burger buns
⅓ cup honey, or hot honey
Dill pickle chips and microgreens, for serving
FOR THE APPLE SLAW:
1 large Honeycrisp apple, thinly sliced
½ red cabbage, shredded (about 1½ cups)
¼ cup parsley, finely chopped
1 lemon, juiced
1 Tbsp Dijon mustard
½ Tbsp honey
Salt and black pepper
Instructions
Preheat the oven to 425°F. Line a baking sheet with parchment paper.
Add the frozen chicken breast tenders to the prepared pan and bake until hot and crispy, 16-18 minutes.
Meanwhile, make the Apple Slaw: toss together the sliced apple and cabbage, parsley, lemon juice, Dijon mustard and honey in a large bowl until well combined. Season with salt and black pepper to taste.
Once the chicken is cooked, brush each tender with a generous coating of honey.
To assemble the chicken sandwiches, fill the buns with a generous layer of the apple slaw, microgreens, 2-3 chicken breast tenders and a few pickle chips. Add the top buns and enjoy immediately.