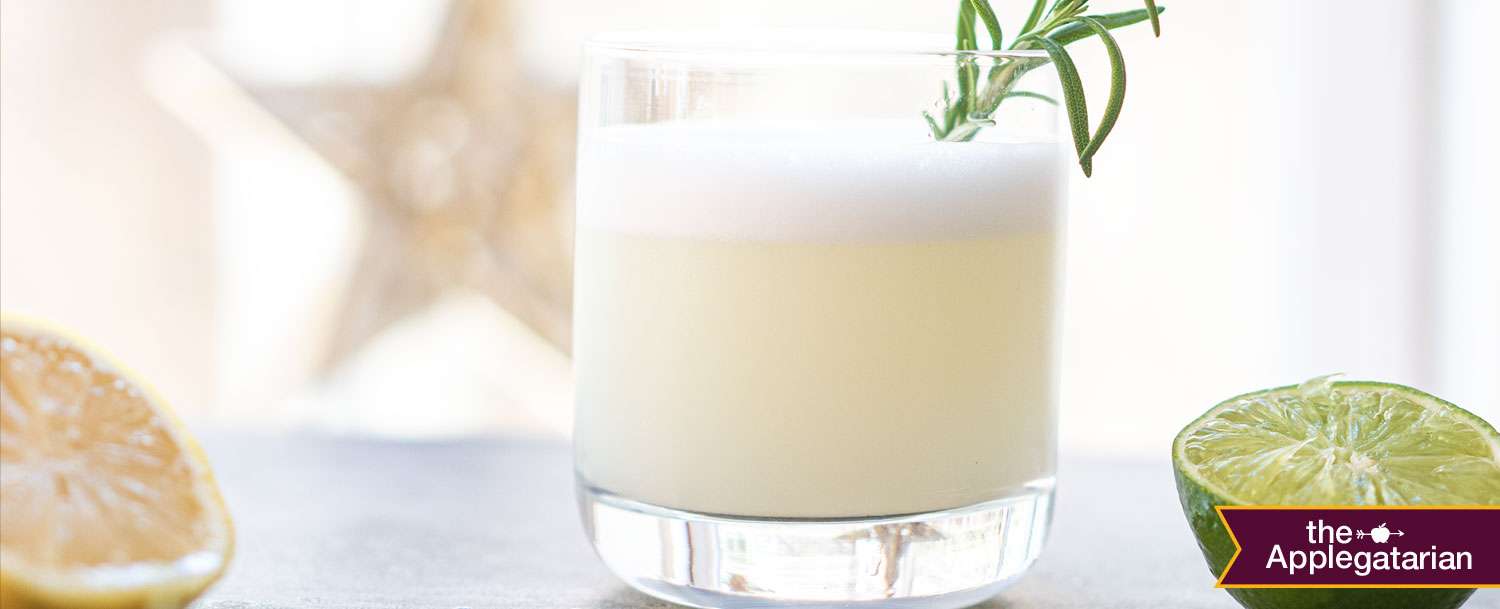 "I tend to gravitate toward gin during the holidays, especially botanical gin varietals that pair well with winter citrus and rosemary, some of my favorite flavors of the season. The egg white supplies a silky, frothy texture that can't be beat." Shaw Civitarese, Applegate Research and Development Manager
As featured in The Applegatarian.
1 Serving | Total Time: Less Than 15 Mins
Ingredients
2 ounces good-quality gin
½ ounce fresh lemon juice
½ ounce fresh lime juice
½ ounce simple syrup
¼ teaspoon orange flower water (sometimes labeled "orange blossom water")
1 egg white 
Ice cubes 
Club soda
Rosemary sprig or lemon twist, for garnish
Instructions
Combine the gin, lemon juice, lime juice, simple syrup, orange flower water, and egg white in a cocktail shaker without ice (called a "dry shake"). Shake for 15 seconds.
Add ice to the cocktail shaker and shake again for 30 to 45 seconds.
Strain the drink into a Tom Collins glass or highball glass filled with ice (if you like). Add a splash of club soda to the glass and let sit until the foam separates, about 1 minute. Garnish with a sprig of rosemary or a twist of lemon peel.
Note: If you do not have a cocktail shaker, a large mason jar with a lid works just fine.