Ham and Egg Breakfast Braid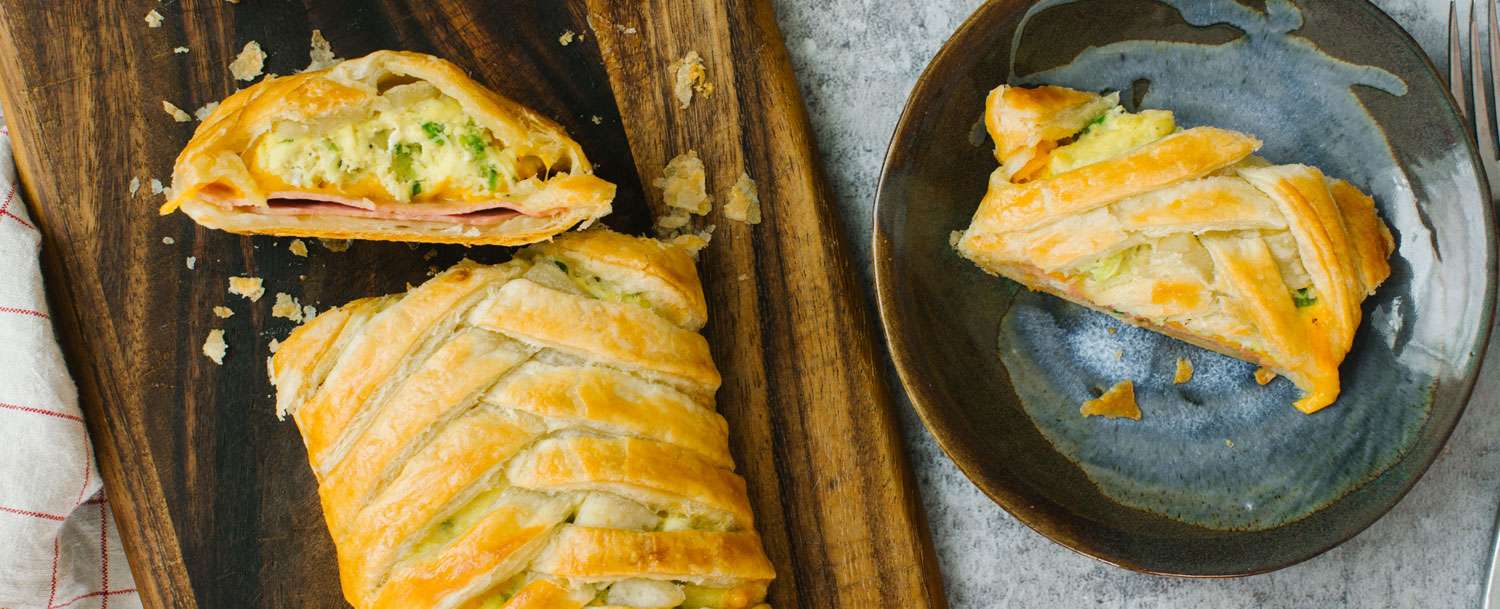 This pretty addition to the breakfast table proves that not all pastries need to be sweet. Frozen puff pastry makes this come together in a snap.
Serves 4–6 | Total Time: Less Than 60 Mins
Instructions
Preheat the oven to 375°F. Line a large baking sheet with parchment paper.
Crack the eggs into a bowl and beat together until well combined. Measure out 1 tablespoon egg and transfer to a small bowl (this will be the egg wash). Add the heavy cream and scallions to the large bowl of eggs and season with a pinch of salt and pepper. Mix well.
Heat the butter in a heavy skillet over moderate heat. Add the egg mixture and cook, stirring constantly, until eggs are softly set. Remove from the heat and set aside.
Unfold the puff pastry and roll out into a 10 x 12-inch rectangle. Arrange on the parchment paper. Using a sharp knife, make a series of evenly spaced cuts down both long edges of the pastry to form ½-inch wide strips. The center of the pastry should be about 4 inches wide.
Arrange the slices of ham down the center strip of pastry, followed by the cheese. Spoon the egg mixture evenly over the cheese. Arrange the strips of pastry over the filling, overlapping alternating sides as you work down to form a braid shape, tucking and pinching the pastry to hold it together as needed.
Add a splash of water to the small bowl of beaten egg and mix well. Brush the egg wash all over the pastry.
Bake the braid until puffed and golden brown, 30–35 minutes. Let cool slightly before cutting into pieces. Serve warm.