Guava and Cheese Toasties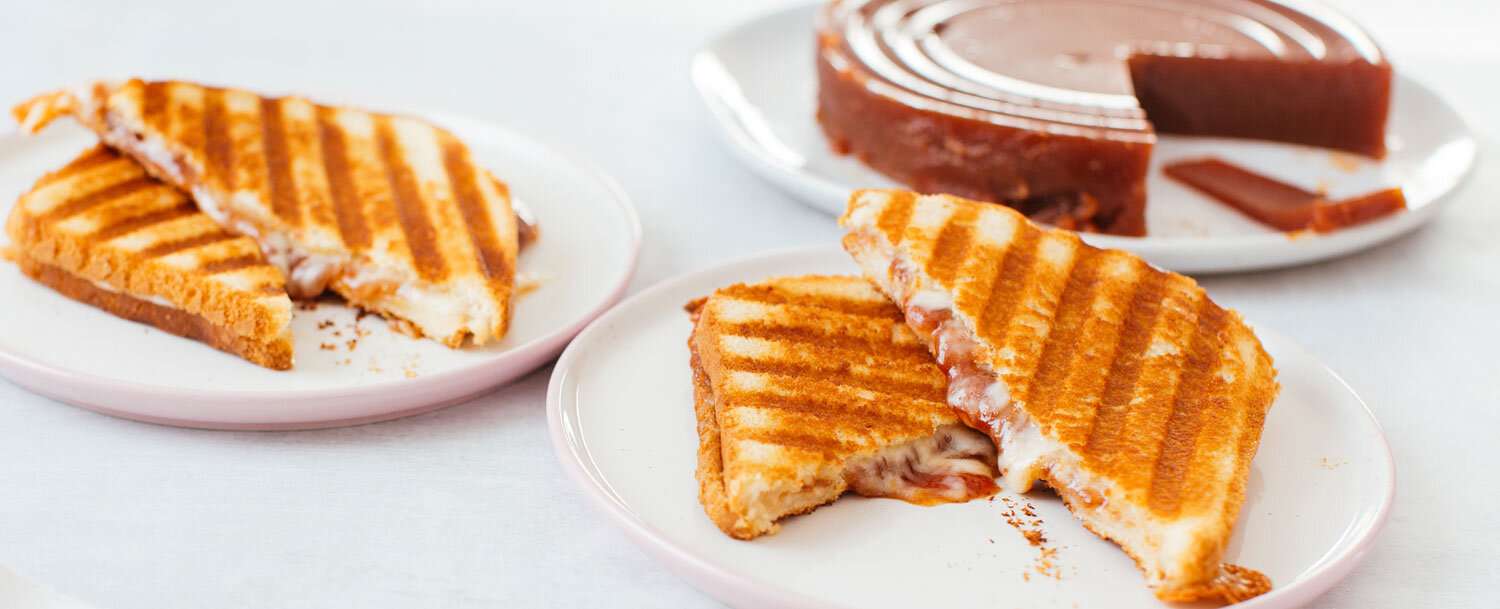 This quick snack has the flavors of a Cuban pastelito—buttery pastry filled with guava paste and cheese, a satisfying mix of sweet and savory. You can find canned guava paste in the Latin section of most grocery stores. If you don't have a sandwich press, you can cook this in a skillet on the stovetop.
Serves 2 | Total Time: Less Than 15 Mins
Ingredients
2 tablespoons butter
4 thin slices white bread
6 slices canned guava paste
Instructions
Butter the outsides of the bread and arrange 2 slices, butter side down, on a sandwich press. Lay 1 slice of cheese over each piece of bread, followed by 3 slices of guava paste and the remaining slice of cheese. Top with the remaining bread, butter side up.
Close the sandwich press and cook over medium heat until toasties are golden brown and cheese is melted, about 5 minutes.
Remove the toasties from the press, cut in half and serve at once.