Guacamole Deviled Eggs with Turkey Bacon and Pickled Onions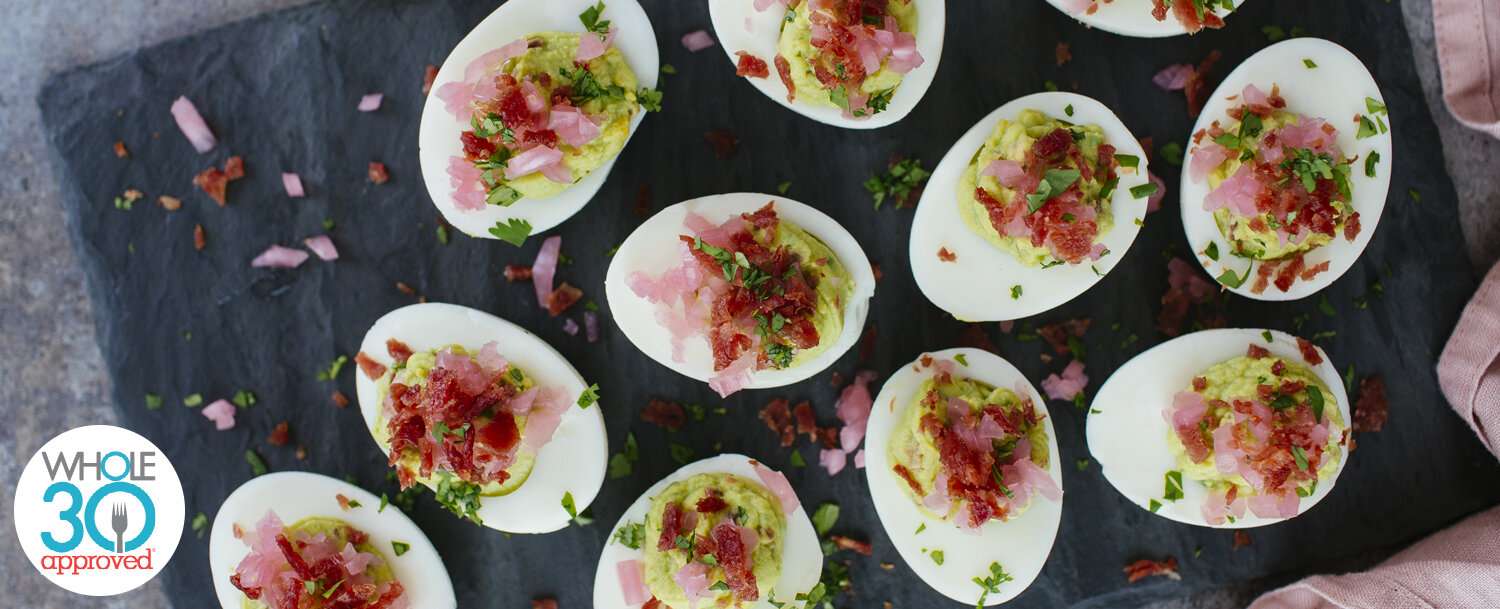 A riff on classic deviled eggs, this protein-rich version swaps in creamy avocado for mayo and some crisp turkey bacon for extra savor.
Makes 12 deviled eggs | Total Time: Less Than 30 Mins
Ingredients
6 hard-boiled eggs, peeled and halved
1 ripe avocado
Juice of 1 lime
½ teaspoon kosher salt
4 slices Applegate Organics® Turkey Bacon, cooked until crisp and finely chopped
3 tablespoons finely chopped Pickled Onions
Chopped fresh cilantro, for garnish
Instructions
Scoop out the yolks from the hard-boiled eggs and transfer to a medium bowl. Pit, peel and chop the avocado; add it to the yolks. Mash the yolks and avocado together until very smooth. Add the lime juice and salt, mixing well to combine.
Fold half of the chopped bacon into the avocado mixture (reserve the rest for garnish).
Transfer the avocado mixture to a resealable plastic bag; snip off a corner of the bag. Pipe the mixture into the center of the hardboiled egg whites.
Arrange the deviled eggs on a serving platter. Garnish each egg with some of the pickled onions, cilantro and remaining chopped bacon.