Prosciutto Pizza with Tomatoes, Olives and Arugula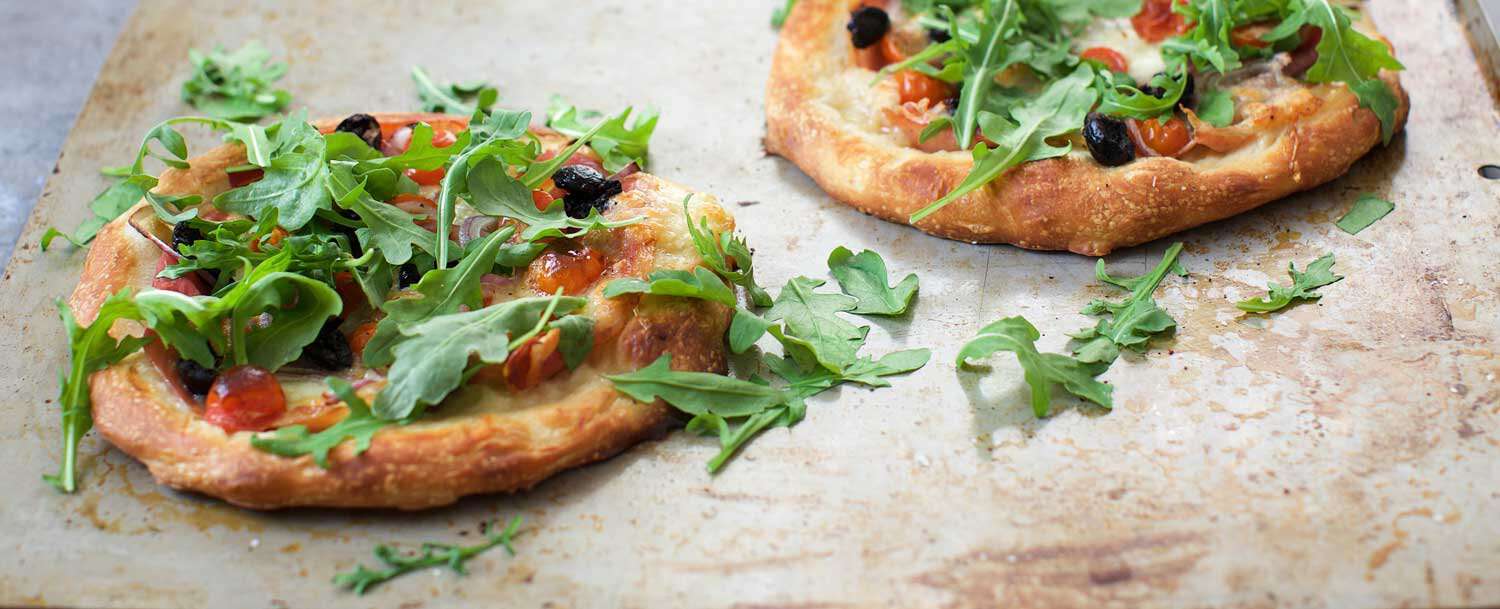 This colorful pizza mixes fresh and baked flavors for a supremely satisfying one-dish meal.
Serves 4 | Total Time: Less Than 60 Mins
Ingredients
1 pound pizza dough, divided into 4 equal pieces
1 (4-ounce) package Applegate Naturals® Prosciutto
1 cup cherry tomatoes, halved
8 ounces fresh mozzarella, torn into pieces
1 small red onion, thinly sliced
12 oil-cured black olives, pitted and torn
1 tablespoon olive oil
1 heaping cup baby arugula
Instructions
Preheat the oven to 475°F. 
Shape each ball of dough into a round and arrange on 2 baking sheets. Lay the prosciutto evenly over the dough, tearing it to fit. 
Scatter the cherry tomatoes and mozzarella over the prosciutto, then top with the onions and black olives. Drizzle the olive oil over the pizzas.
Bake the pizzas until golden brown and bubbling, 10 to 12 minutes. 
Remove from the oven and transfer to plates. Scatter the arugula evenly over the pizzas and serve at once.
NOTE: You can make 1 large pizza in place of 4 individual pizzas. Simply stretch the dough to fill a large rimmed baking sheet, top and bake for about 15 minutes.