Grilled Chicken Tacos with Radish Salsa and Avocado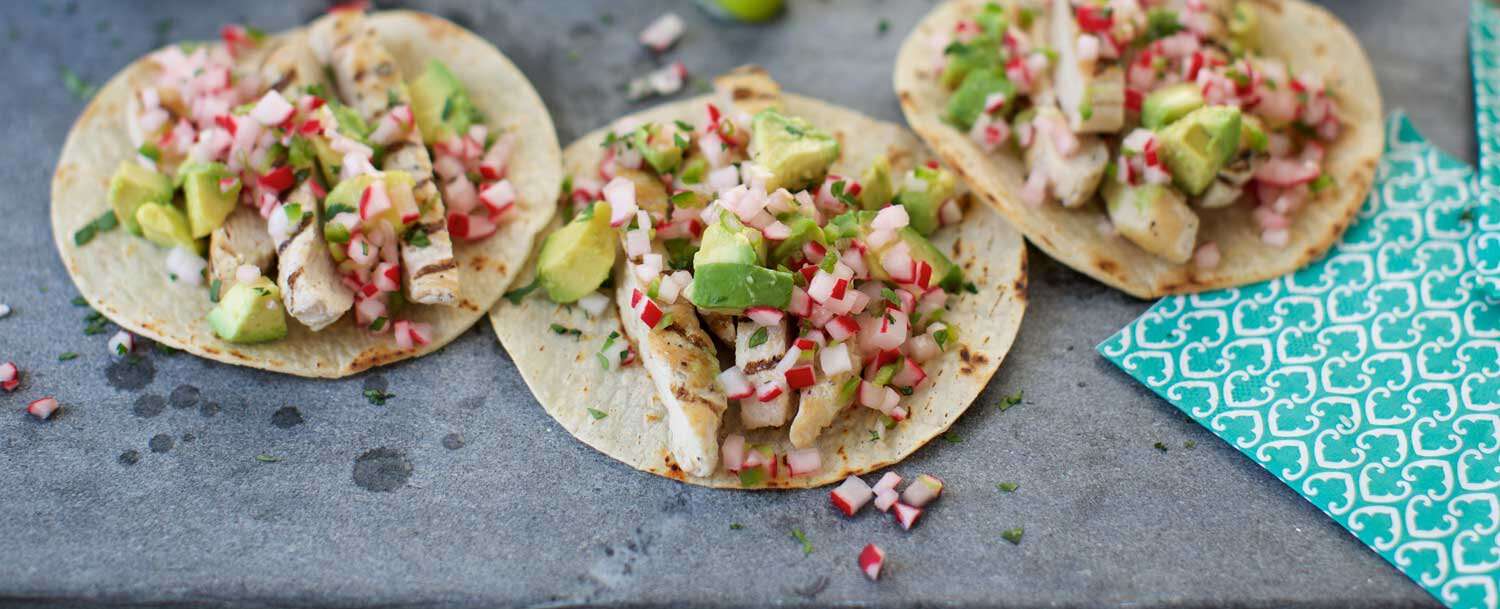 A quick and easy radish salsa adds a new dimension to our favorite chicken tacos.
Makes 8 tacos | Total Time: Less Than 15 Mins
Instructions
To make the salsa, combine the radishes, scallions, jalapeño, lime juice and salt in a bowl; stir to combine. 
Heat up the chicken breast strips according to the package instructions. 
While the chicken heats up, toast the corn tortillas. 
To assemble the tacos, divide the chicken evenly among the corn tortillas. Top with some of the diced avocado, the radish salsa and the chopped cilantro. Serve at once.