Grilled Chicken Tacos in Pickled Cabbage "Tortillas"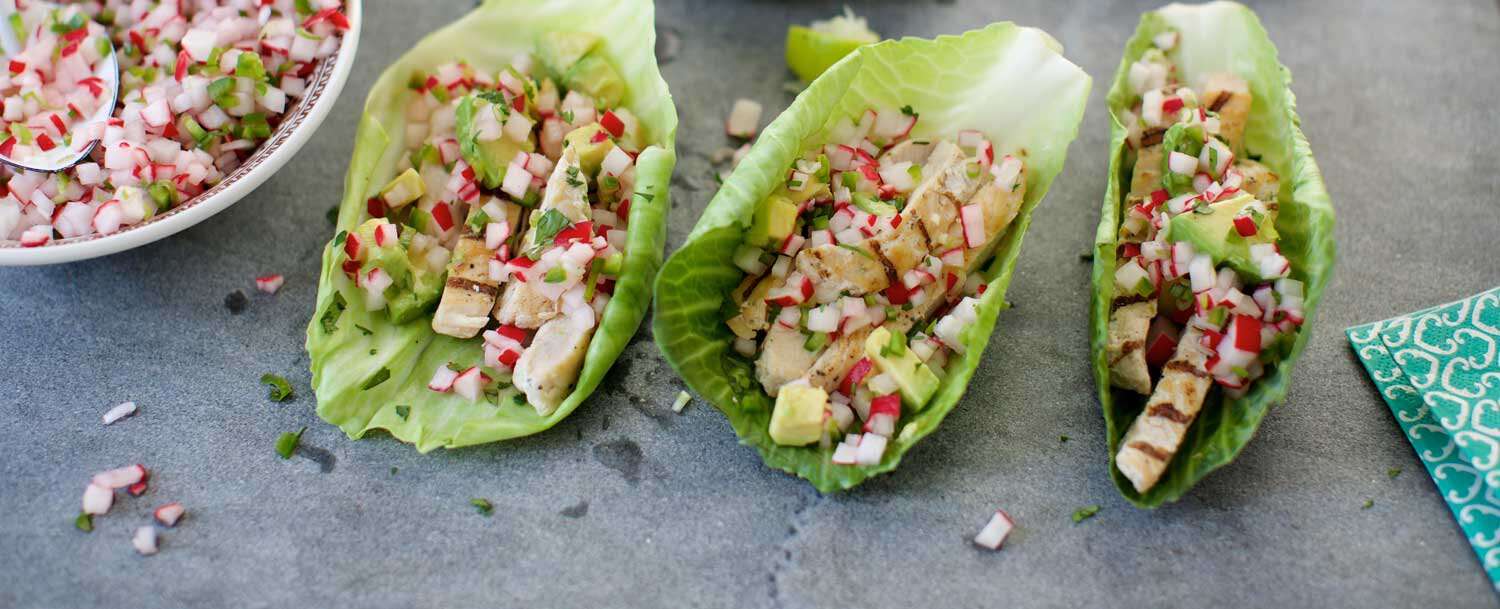 We always love the taste of some chopped cabbage on our tacos, but here lightly pickled cabbage leaves become the taco shells—a fun Paleo spin on a classic.
Makes 8 tacos | Total Time: Less Than 15 Mins
Instructions
Carefully separate 8 whole leaves from the head of cabbage; reserve the remaining cabbage for another use. If the whole leaves are very large, trim them down to tortilla size. 
Rinse the leaves well and shake most of the water off. Toss the leaves in a large bowl with half of the lime juice and 1 teaspoon salt. Let the leaves sit while you assemble the rest of the dish.
To make the salsa, combine the radishes, scallions, jalapeño, remaining lime juice and ½ teaspoon salt in a bowl; stir to combine.
Heat up the chicken breast strips according to the package instructions. 
To assemble the tacos, pat the cabbage leaves dry with paper towels, then divide the chicken evenly among the cabbage leaves. Top with some of the diced avocado, the radish salsa and the chopped cilantro. Serve at once.