The Pilgrim w/Turkey, Cranberry Sauce & Pickled Celery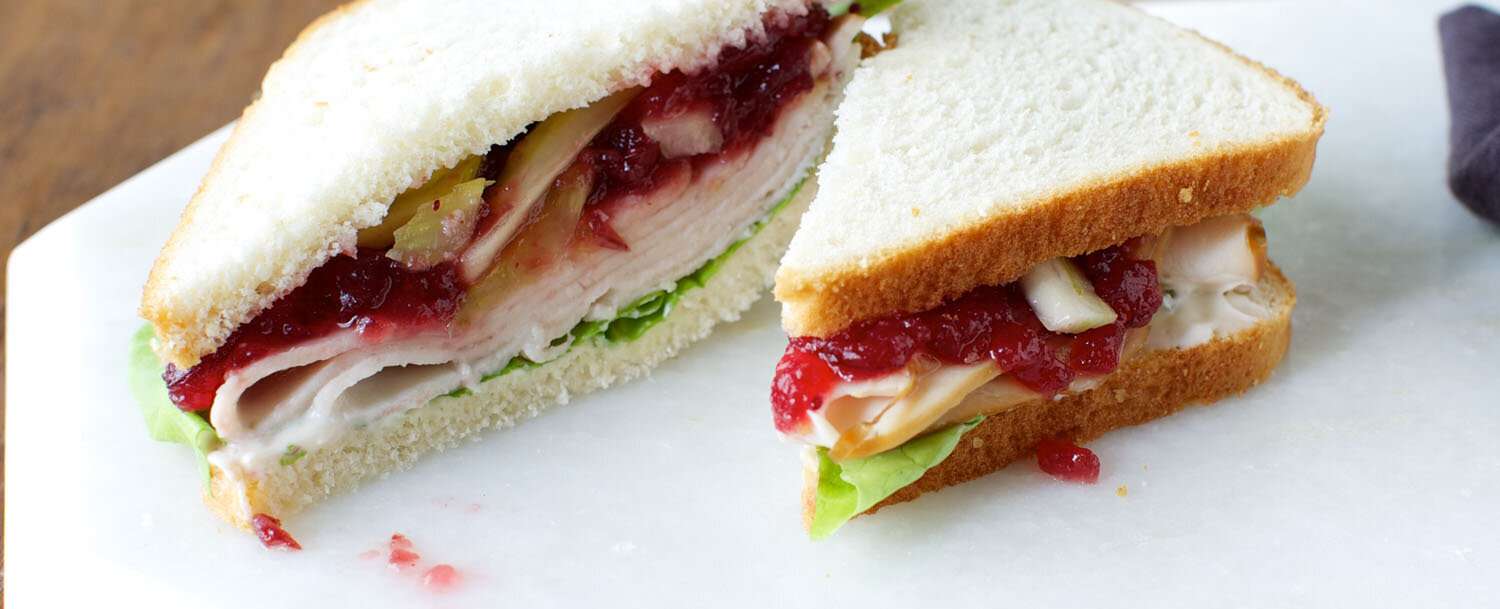 No need to wait for the day after Thanksgiving for this comforting turkey sandwich. The pickled celery adds a crisp, salty jolt, a nice play against the sweet-tart cranberries.
Makes 1 sandwich | Total Time: More Than 60 Mins
Ingredients
Sandwich
2 slices white sandwich bread
Mayonnaise
1 leaf Boston lettuce
2–3 tablespoons cranberry sauce
Pickled Celery (see recipe)
Pickled Celery
½ cup white vinegar
½ cup water
12 black peppercorns
4 teaspoons sugar
2 teaspoons kosher salt
1 teaspoon celery seed
½ teaspoon yellow mustard seeds
4 stalks celery, thinly sliced on the diagonal
Instructions
Sandwich
Spread 1 slice of bread with mayonnaise, then top with the lettuce and turkey.
Spoon the cranberry sauce over the turkey and top with several slices of pickled celery.
Top with the other piece of bread, cut the sandwich in half and serve.
Pickled Celery - Makes about 1 pint
Bring the vinegar, water, peppercorns, sugar, salt, celery seeds, and mustard seeds to a boil in a small saucepan, stirring until sugar and salt are dissolved.
Pour the hot vinegar mixture over the celery and stir to combine.
Let cool to room temperature, then cover and refrigerate overnight for flavors to develop.
The pickled celery keeps up to 1 week in the refrigerator.