Tomato Cheese Toasties with Everything Spice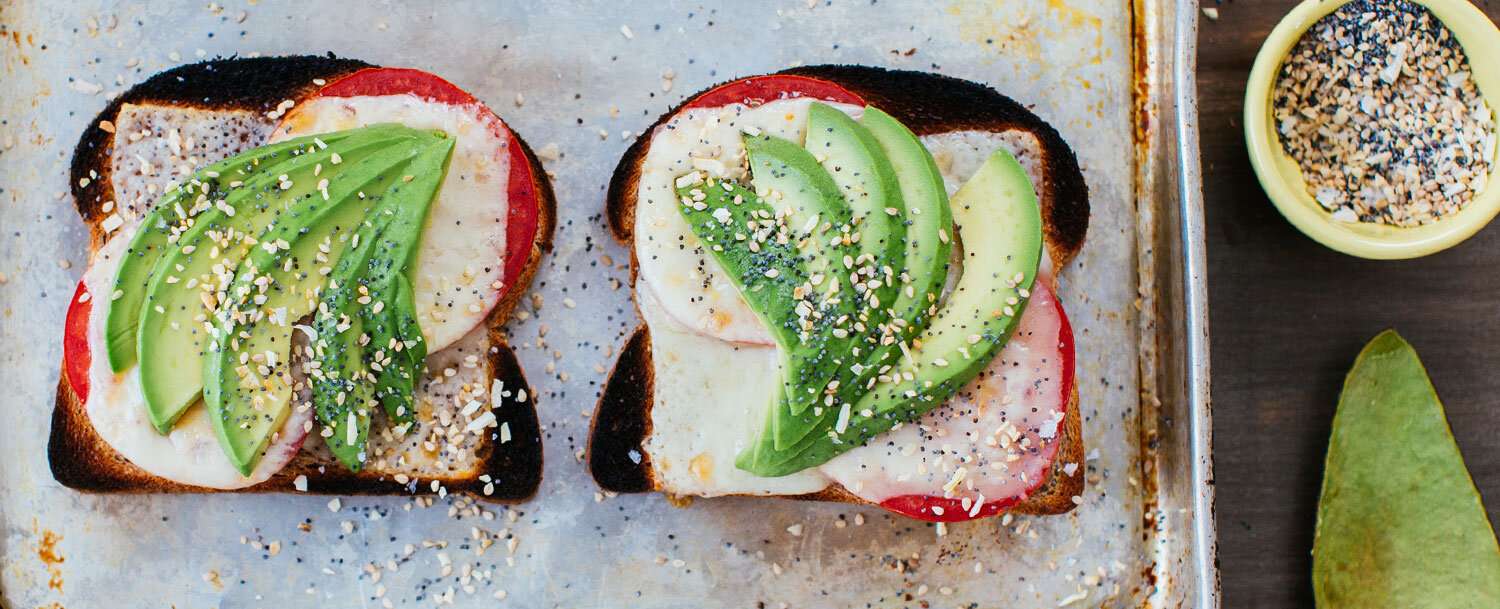 The fastest, tastiest lunch we know. Use 1 slice of cheese if you're feeling demure; 2 slices if you like it really gooey.
Serves 1-2 | Total Time: Less Than 15 Mins
Ingredients
2 slices whole wheat or whole grain bread, toasted
1 small ripe tomato, sliced
2–4 slices Applegate Organics® American Cheese
½ ripe avocado, pitted, peeled and thinly sliced
½ teaspoon Everything Spice
Everything Spice
1 tablespoon poppy seeds
1 tablespoon sesame seeds
2 teaspoons minced dried onions
2 teaspoons minced dried garlic
1 teaspoon flaky sea salt
Stir everything together. Keep in a small airtight container.
Instructions
Preheat the broiler.
Arrange the toasted bread on a baking sheet. Arrange the tomato slices evenly over the toast and top with the cheese slices.
Broil the toasts until melted and bubbling.
Remove from the oven and top evenly with the avocado slices and Everything Spice. Serve at once.