Asparagus and Peas with Prosciutto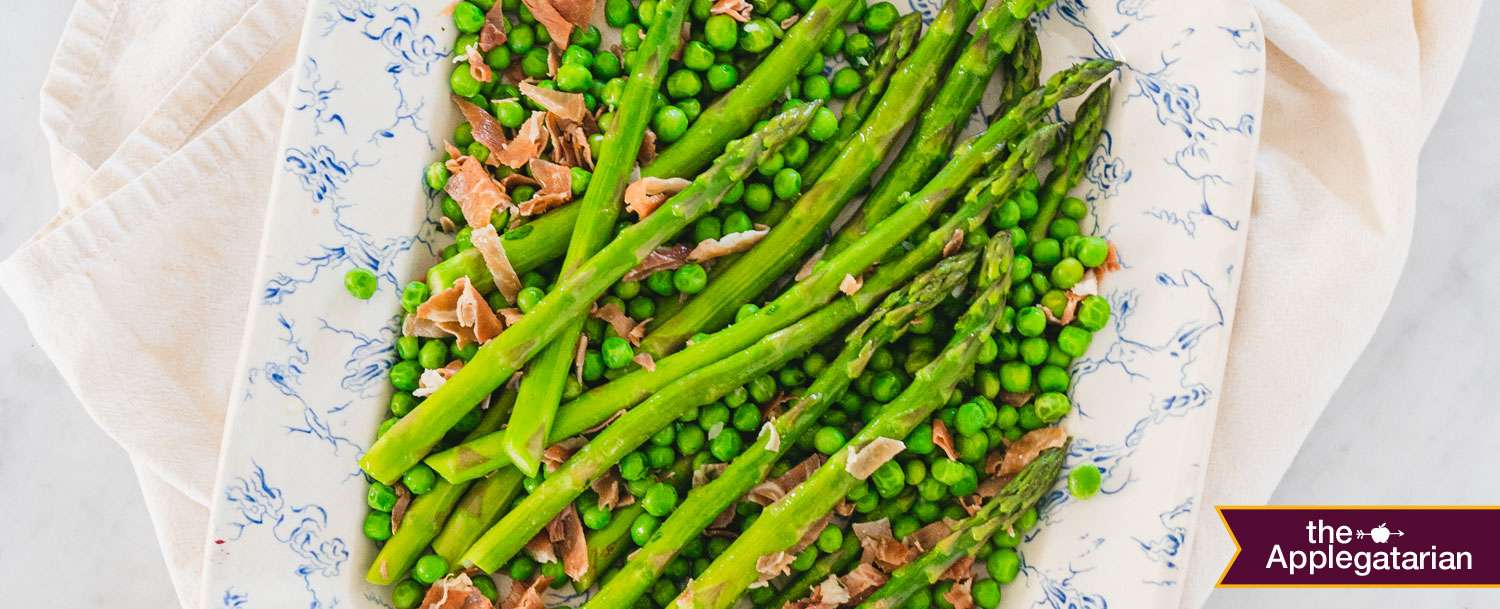 A classic springtime combination, peas and asparagus splash their verdant color across your tabletop and their fresh, grassy flavor across your tastebuds.
As Featured in The Applegatarian.
4 Servings | Total Time: Less Than 30 Mins
Ingredients
1 (3-oz) package APPLEGATE NATURALS® Prosciutto
1 bunch asparagus, trimmed
Kosher salt
1 (14-oz) bag frozen peas, defrosted
2 Tbsp salted butter, softened
Instructions
Tear the prosciutto into pieces and cook in a large skillet over moderate heat, stirring often, until browned and crisp. Transfer to a cutting board to cool. When cool, chop into bite-sized pieces. Set aside.
Add the asparagus to the skillet along with ½ cup water and a large pinch of salt and cook over moderate heat until asparagus spears are bright green, 3-4 minutes.
Add the peas and butter to the skillet and cook until peas are bright green and just cooked through and asparagus is crisp-tender, about 3 minutes. Season to taste with salt.
Transfer peas and asparagus to a shallow bowl. Scatter the crisp prosciutto over top and serve at once.