Simple, Flavor-Packed Snack Ideas for Any Occasion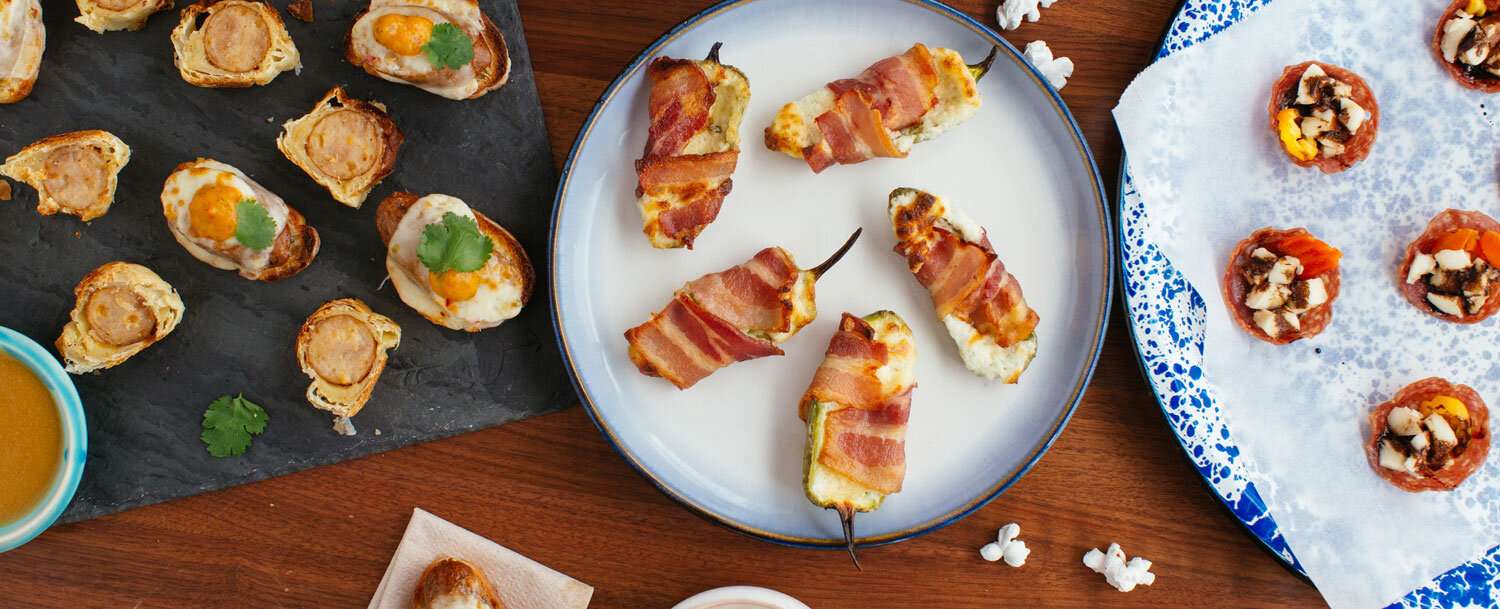 Applegate Culinologist Jason Clarke packs spicy, sweet and savory into these five simple snack ideas. 
Savory Popcorn with Bacon Pieces and Parmesan Cheese
Popcorn is a fun snack for any occasion. In this recipe, I used 2/3 cup popcorn kernels and made it more savory by adding six crispy pieces of Applegate Naturals® Sunday Bacon® Brand and ¼ cup of grated Parmesan Reggiano: popcorn with the benefit of added protein and sweet, nutty cheese! I like to make this and pack it for hikes with my family.
Peach Jerk Sausage Canape with Tropical Salsa 
Applegate Naturals® Peach Jerk Sausage has a bit of spice to it. Here I added even more heat and flavor using Applegate Naturals® Monterey Jack Cheese with Jalapeño Peppers and finished it with a tropical salsa to bring out the notes in the jerk seasoning of the sausage. Both sweet and moderately spicy, this appetizer will please the folks looking for lots of flavor and exotic spice.
"Pigs in a Blanket" Brushed with Honey Mustard
Here's a twist on the classic "pig in the blanket." Using Applegate Naturals® Chicken & Cheddar Sausage, I wrapped the sausage in puff pastry, with honey mustard brushed on the inside. Bake for 20 minutes at 350 degrees until golden brown. After slicing, I drizzled more honey mustard over the top of each one. These pair really well with a buttery Chardonnay.
Genoa Salami Cups with Mozzarella and Pickled Peppers
For this recipe you'll need two mini muffin pans. Use the pans to mold the Applegate Naturals® Genoa Salami by putting slices in the cups and another empty pan on top of it to hold the genoa cup in place. I baked them in the oven for 15 minutes at 350 degrees until they were set, and slightly crisp. You can fill them with anything your heart desires. In this example I chose fresh diced mozzarella, thinly sliced pickled hot peppers, and a fine drizzle of balsamic vinegar reduction.
Spicy Bacon-Wrapped Stuffed Jalapeños
Warning! This snack has some serious heat; it's for the brave among us. Each one of these appetizers is one-half jalapeno pepper stuffed with a cheese mixture that is 8oz cream cheese, 1 cup shredded Pepper Jack cheese, then wrapped in Applegate Naturals® Sunday Bacon® Brand. They're then baked for about 15 minutes or until the bacon is crispy and the cheese is just beginning to melt - a delicious, spicy, smoky, cheesy treat. For a sweeter version, try using sweet peppers around the same size as a jalapeño.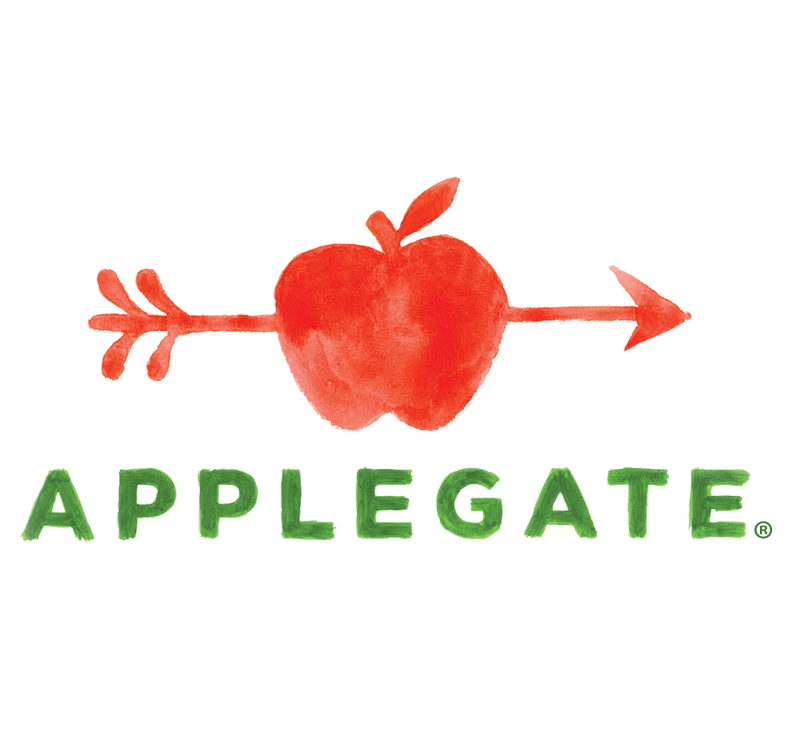 Applegate
Changing The Meat We Eat®: Natural & Organic - No antibiotics, growth hormones, artificial ingredients or chemical nitrites - Humanely Raised - Gluten Free