Our Commitments and Contributions to Regenerative Agriculture

Regenerative agriculture is the latest buzzword in the meat industry—and for good reason. Holistic practices, especially holistic grazing of livestock, have the potential to slash methane emissions, enrich soil health, boost biodiversity, and even sequester carbon. There's no time to waste.
At Applegate, we have a bold plan to scale up regenerative agriculture and, in doing so, demonstrate the measurable, positive impact that animals can make.
To help drive our plan forward, we are joining forces with SunFed Ranch, a U.S. ranch that manages 1.5 million acres, and the Savory Institute, a pioneer in regenerative agriculture practices, to launch our first product sourced from verified regenerative U.S. grasslands- DO GOOD DOG™ hot dog.
The DO GOOD DOG™ hot dog is our latest evolution of the humble hot dog and is an essential step to progressing our mission- Changing The Meat We Eat®- as well as, taking regenerative agriculture from niche to norm. Beef for the DO GOOD DOG™ hot dog comes from SunFed Ranch in California and boasts the Savory Institute's Land to Market Seal, the world's first regenerative sourcing verification.
Commitments and contributions
• Applegate's commitment to support and market regeneratively sourced beef has allowed SunFed Ranch to double its grass-fed cattle production, diverting cattle out of the commodity feedlot system and accelerating environmental benefits to its ranchlands.
• SunFed Ranch is committed to being 100% carbon neutral, from production to product, by 2024 and carbon negative by the end of 2027.
• Applegate's contribution to regenerating U.S. grasslands and healthy soil will be measured by the Savory Institute. Baseline measurements of soil health, biodiversity, water retention and other ecosystem services were taken in Spring 2021 and will be revisited annually to assess progress. This is a hallmark of the Land to Market seal, which does not set standards, but measures outcomes, ensuring that a ranch is making continuous improvements to the land.
• The cattle that supply beef for the DO GOOD DOG™ hot dog are part of a system that is contributing to the regeneration of up to 260,000 acres of U.S. grasslands.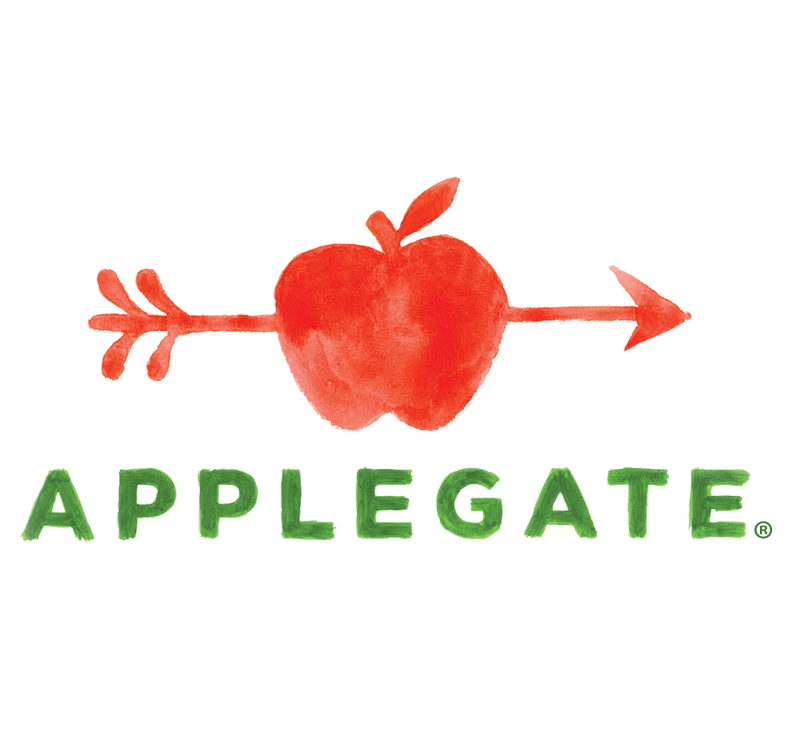 Applegate
Changing The Meat We Eat®: Natural & Organic - No antibiotics, growth hormones, artificial ingredients or chemical nitrites - Humanely Raised - Gluten Free