Mission Matters: Zack Angelini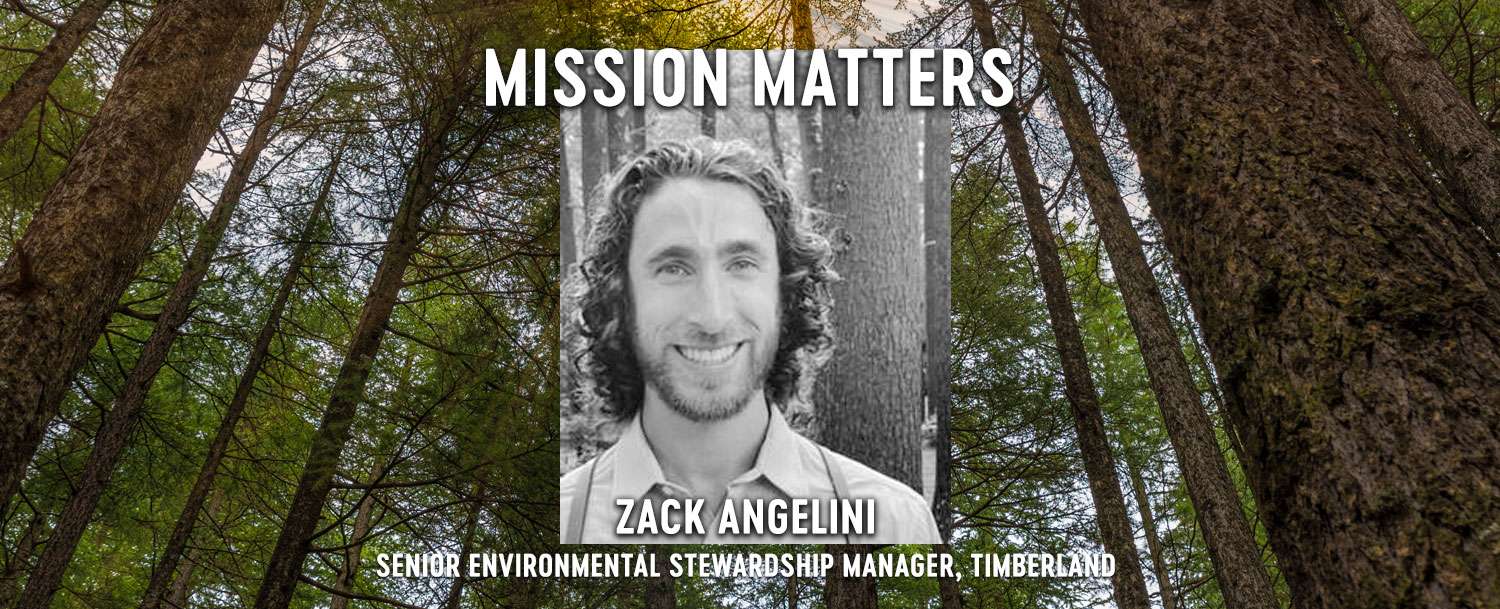 Meet Zack Angelini, leader of global product sustainability strategy at Timberland. Famous for its awesome, rugged boots, Timberland has long worked to source the most environmentally friendly materials. But leather was … tricky. Zack gave Mission Matters the scoop on how Timberland's partnership with Applegate is helping the company to flip the story on leather, transforming it into one of its most environmentally beneficial materials.
Q: Sustainability isn't new at Timberland.
A: Timberland has a really long history of corporate social responsibility and product sustainability. This work really kicked off in the early 2000s where we launched our first Earthkeepers® boot, which was designed to test the boundaries around using the most sustainable materials without sacrificing style or performance.
That journey started with sourcing leathers from tanneries that were using more sustainable practices. Not only we were able to reduce the impact of the tanneries that Timberland uses, but we started an industry coalition which focuses on the impacts of the tanning industry as a whole. Today, nearly every major company sources from the tanneries that are part of our Leather Working Group coalition.
But as we've continued our journey, we have seen that much more of the environmental impact of leather making happens further down the supply chain at the farm. What we realized was that we had a massive opportunity to support regenerative agriculture.
Q: How does regenerative agriculture help improve leather?
A: Regenerative agriculture essentially flips the story on agriculture. Today, cattle ranching is recognized as one of the most significant contributors to environmental degradation and climate change. And regenerative transitions cattle ranching from being this environmental problem to being a solution to those very problems.
When cattle are managed in a regenerative way, it stimulates the growth of grasses with deep root systems, which are extremely efficient at pulling carbon out of the atmosphere, where we don't want it, and storing it in the soil where we actually do. When we have more carbon in our soil, that leads to a ripple effect of positive benefits: improving the health of the soil, improving the biodiversity of the soil, which leads to more biodiversity above the soil, which leads to just a healthy, thriving ecosystem that can retain water and have really high yields for farmers. So it becomes a win-win-win.
Q: So did you start buying hides from regenerative farmers?
A: Well, yes, eventually. But the truth was that as a leather buyer, we don't have so much influence over the practices farmers will use because leather makes up a relatively minor component of a farmer's profit.
Q: That's when you joined forces with Applegate Farms to jointly buy from regenerative ranchers?
A: Yep. What we realized is that if we can come to the table together with the meat industry and show these farmers that we are all looking for the same things out, we can really help convince them to make that change.
Q: Collaboration really is the key.
A: Absolutely. From our point of view, it's extremely important for the fashion and food sectors to come together and really work with the regenerative cattle ranching industry to out-collaborate the conventional competition. If we can come together, then we can build the same efficiencies of scale that the industrial systems have--without the trade-offs.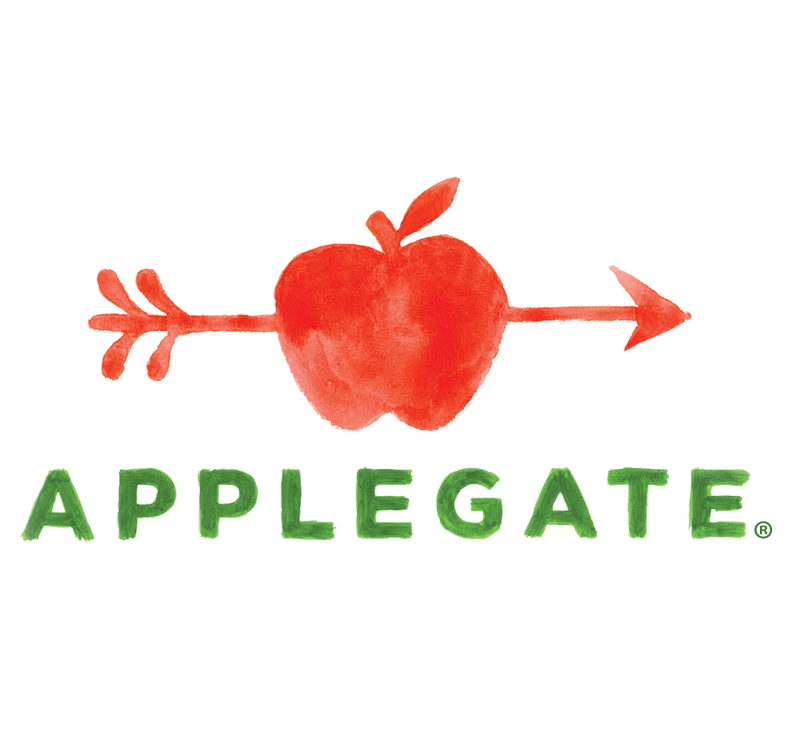 Applegate
Changing The Meat We Eat®: Natural & Organic - No antibiotics, growth hormones, artificial ingredients or chemical nitrites - Humanely Raised - Gluten Free