Mission Matters: Glen Burrows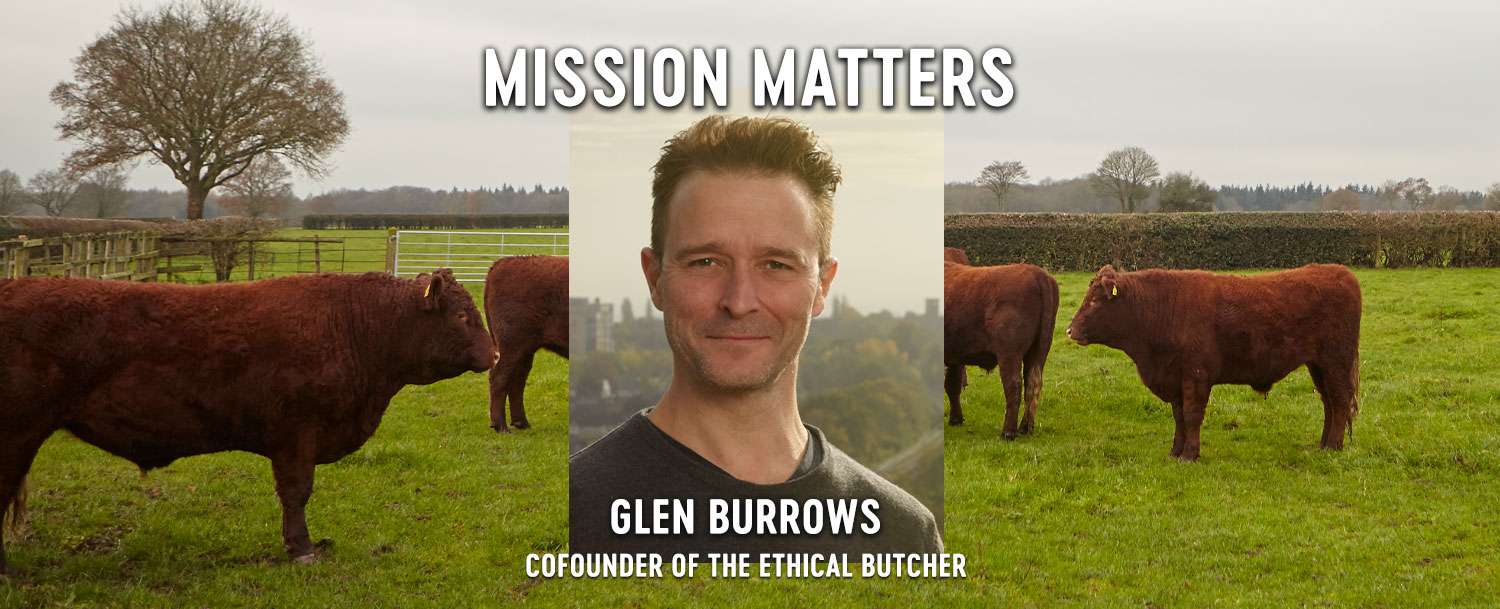 Meet Glen Burrows, cofounder of the U.K.'s Ethical Butcher. Glen was a vegetarian for more than 20 years but rediscovered meat (and his love of food) and dedicated himself to bringing the highest quality, ethical meat to British shoppers. Glen gave Mission Matters the scoop on his own journey to regeneratively sourced meat and his plans for a happy "Regenuary."
Q: Why did you start eating meat again?
A: Coming back to eating meat really came out of a search for better health. I had a friend who had reverted back from being a vegetarian after two decades and she'd seen incredible benefits to her health. It was enough to convince me to give it a try
I decided to put meat back into my diet. And you know, a lot of people were saying: "Oh, just try a little bit of chicken first and see how it goes." The first thing I ate was a ribeye steak. And you know what? I felt absolutely amazing. I felt deeply nourished in a way that I just hadn't done for years. It just brought my love of food back. It expanded my palate, expanded the flavors I had to work with, and reminded me how I always really loved food.
Q: Tell us about the Ethical Butcher.
A: I founded the ethical butcher with my co-founder because we felt that there was a lack of transparency in the industry. I actually was finding it really difficult to buy the meat that I wanted to buy.
What we wanted to do really was to set up a very, very direct short chain supply, from the farmer to the consumer with only one person in the middle—and that person being us. We are showing our customers exactly where things come from: So we're making films, we're doing interviews, we're visiting the farms. We focused our ethics on regenerative agriculture. So all of our producers are doing something--or actually many things--which are leaving the land in a better state than they inherited it.
Q: How did Regenuary come to be?
A: I started almost by accident. It was really a direct reaction to a campaign that runs every year in the UK in January, called Veganuary.
Veganuary is, as you can probably guess, a campaign to try and get people to go vegan for a month. And for some bizarre reason, they've chosen January in northern Europe to do that, where not very much is growing. I mean, Re-June-uary would be a much better idea, but maybe not quite as catchy.
This was in 2019. And I wrote up quite a sort of angry rant your Facebook post saying, "Imagine if the people who instead of going vegan for a month would actually try and source all of their food from local and regenerative agriculture, that could really make a difference."
It went completely viral, I had huge amounts of outpouring of support--and death threats. And after just over a month, that one post had over a million impressions.
Q: Wow. So what do you do in Regenuary?
A: The idea of every January and it's going to be a campaign across social media is to provoke people's thought process about how to source foods grown regeneratively. Regenerative food is about working with nature, working with the cycles of nature and not just flying everything in from around the world. Meat is often seen as the big villain in environmental causes. But it's actually meat production is the thing that can heal the land fastest if done correctly.
So wherever you are in the world, just ask questions about the producers who are making your food. Ask them what they're doing to safeguard their future and to put back more than they're taking. That applies equally to meat, to dairy, to seafood, to grains, to vegetables and fruits.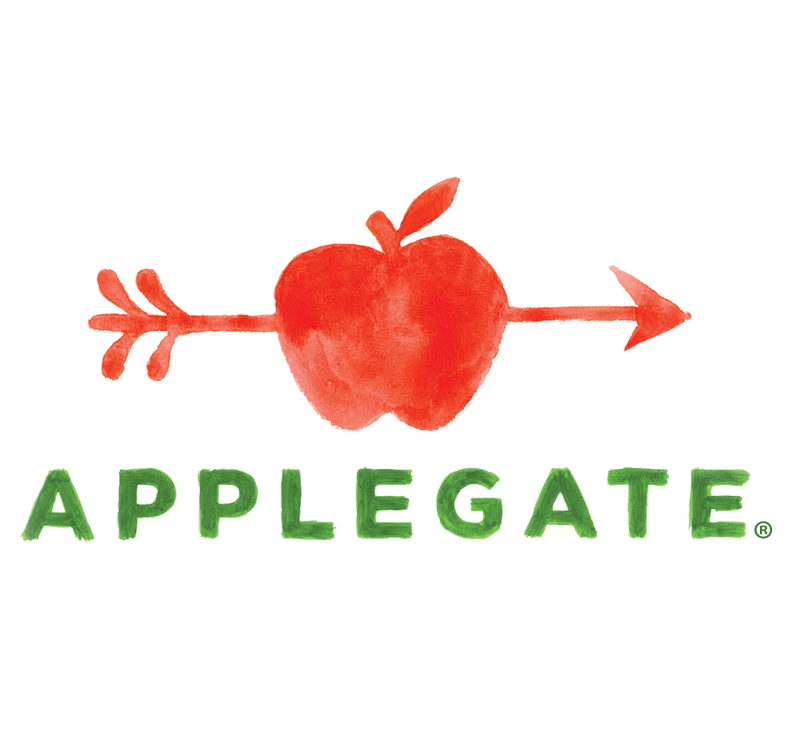 Applegate
Changing The Meat We Eat®: Natural & Organic - No antibiotics, growth hormones, artificial ingredients or chemical nitrites - Humanely Raised - Gluten Free