Mission Matters: Don Holly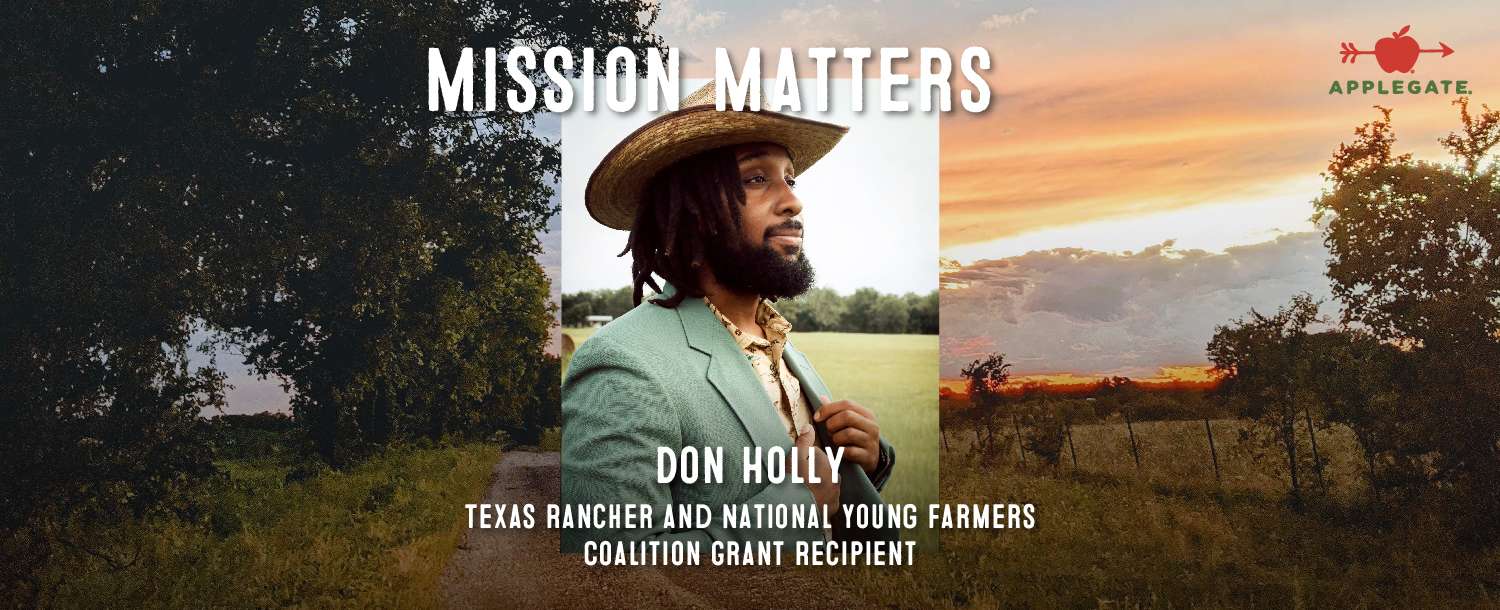 Meet Don Holly, a young farmer who raises horses and bees on his family's ranch in East Texas. With a $5,000 grant from the National Young Farmers Coalition, Don plans to expand the farm to include cattle and fruit orchards. He spoke to us about the challenges and rewards of Farming While Black. 
Applegate: Why is farming so important to you?
Holly: Growing up my dad was able to provide for me, like his father did before him. Farming was a part of my heritage, and I wanted to hold on to that. We've always raised horses. Even though everyone around me was Black and rode horses, going to rodeos to Texas, it didn't take long to realize this is not the norm. It was just my little bubble where it was normal. The truth is there are not a lot of Black farmers. So that's part of it, but it was also something I was good at and knew would always be there for me.
Applegate: It sounds like it's important to be a role model to other young Black farmers.
Holly: Getting land in Texas is hard. Getting land in Texas as a Black farmer is even harder in my opinion. I'm sure my grandfather wanted to branch out, but it wasn't available to him, without that access to education or access to the bank to get a combine or a tractor. My family members fought and died for their right to do this, so it's not something I can let go.

So yes, the least I can do is make sure I'm using my education and my resources to continue that. And to let the rest of the people out there that may look to me see: "If he can do it, I know I can." That's how I approach it. It's my civic duty to continue along this path.

Applegate: Black farmers, and their struggles, are in the news right now and the USDA is responding with programs to help Black farmers. Do you see this as a real moment of change?
Holly: We are at a moment of reckoning and recognizing that things are unfair. People are only just opening their eyes to the fact that reason things are like this is because of slavery and the systemic barriers that followed it. Agriculture is rooted in a Southern conservative belief system that prizes pulling yourself up by your bootstraps, but it's hard to do that when they cut our shoelaces.

The thing is, I can say and do everything I want but I'm not in a position of power. I'm not of the dominant culture. I am a marginalized person. I can vote for someone who says they will do something different, but ultimately it's up to them to do it.

I don't think that necessarily takes us to change. It's not that simple. There needs to be action, not only from grassroots efforts and communities, but from the people at the top.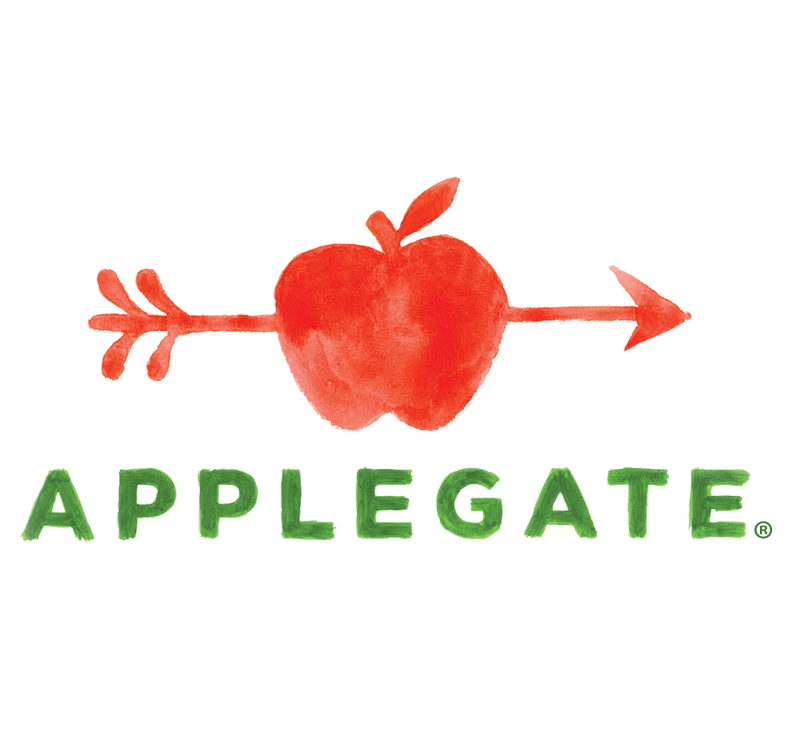 Applegate
Changing The Meat We Eat®: Natural & Organic - No antibiotics, growth hormones, artificial ingredients or chemical nitrites - Humanely Raised - Gluten Free