DO GOOD DOG™ HOT DOG CART PILOT PROGRAM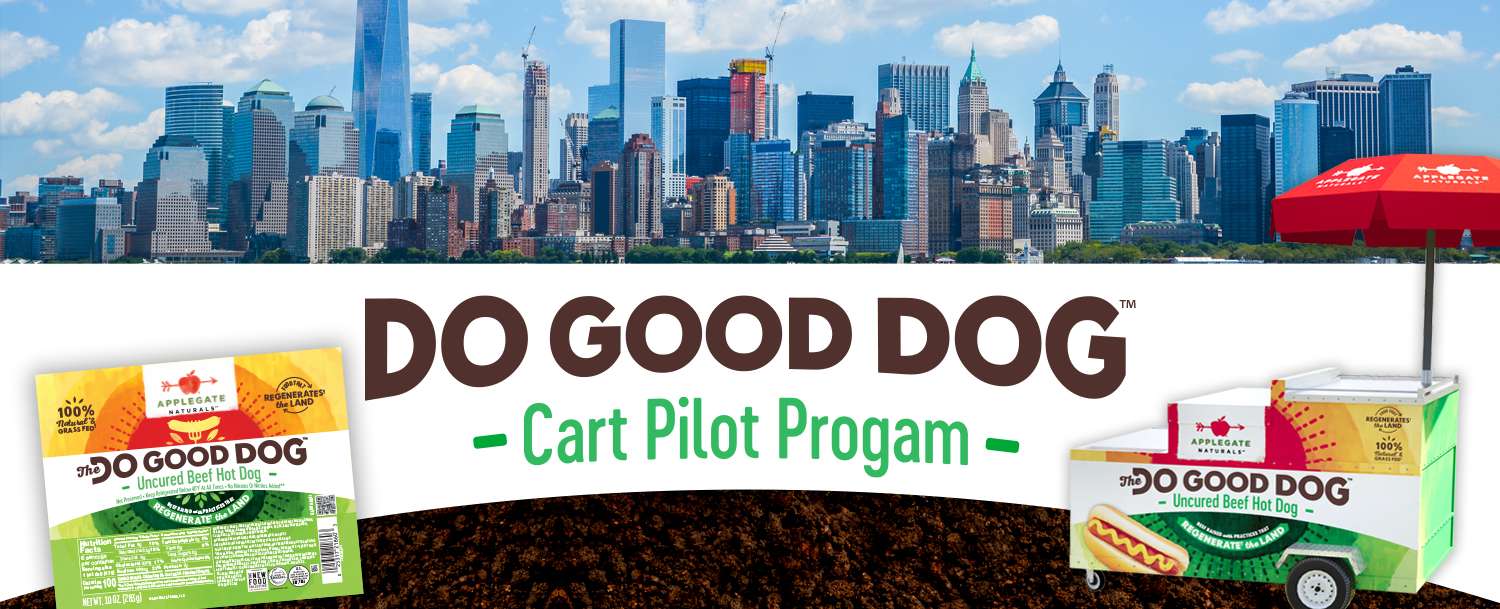 Do you own a hot dog cart in America?
If so, what if we told you we could help your cart become more energy efficient and simultaneously reduce air pollution, emissions and noise pollution?
 On National Hot Dog Day, Applegate unveiled a new pilot program to make iconic "dirty water dog" hot dog carts cleaner and more energy efficient. 
To kick-start this program, Applegate partnered with a few New York City hot dog cart vendors to show what's possible – upgrading their carts by removing propane tanks and other heat sources and replacing them with 100% battery-operated heating systems.
According to the cart manufacturer, the heat change makes these carts produce zero emissions, zero air pollution and zero noise, while in operation.
We're exploring the opportunity to expand this initiative nationwide over the coming years and look forward to making a positive impact by converting as many "dirty water dog" hot dog carts as we can into "clean water dog" hot dog carts.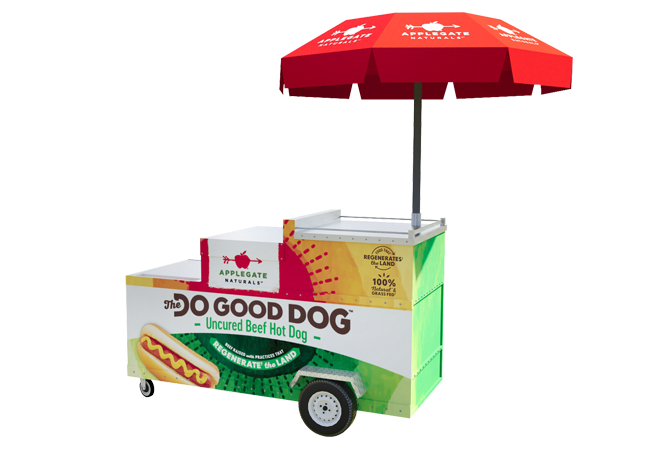 Interested in partnering with us?
If you own an actively permitted hot dog cart and are open to serving our DO GOOD DOG™ hot dog, the first nationally available hot dog made with beef raised with practices that regenerate the land, for a period of time, please click below and fill out the form for consideration.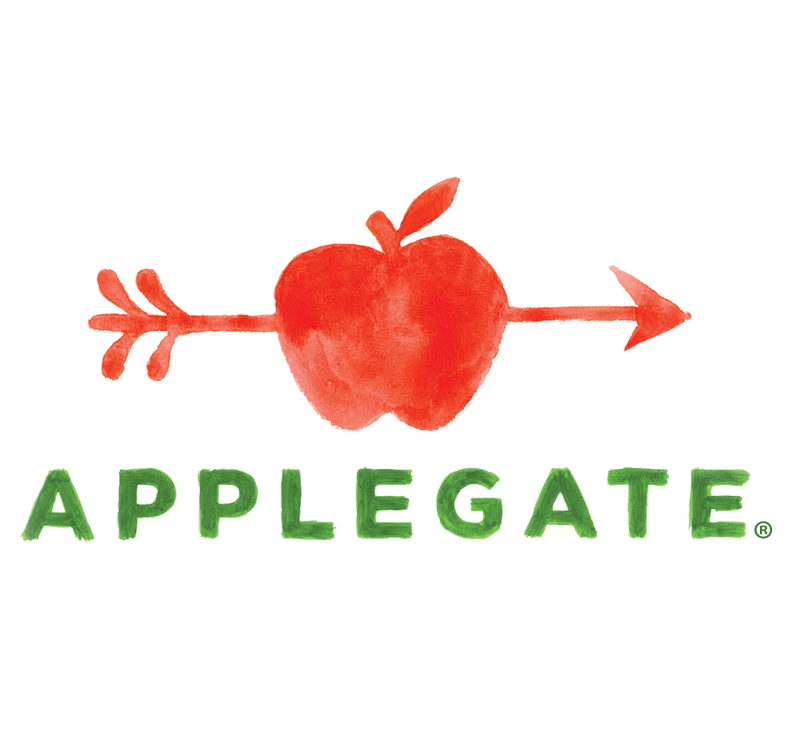 Applegate
Changing The Meat We Eat®: Natural & Organic - No antibiotics, growth hormones, artificial ingredients or chemical nitrites - Humanely Raised - Gluten Free