CHANGING THE MEAT WE EAT®
Applegate offers 100+ natural and organic products across 12 categories including hot dogs, burgers, bacon, deli meats, breaded chicken and more! All our products are made with real, clean ingredients and Applegate humanely raised meat with no antibiotics ever. We are committed to looking at the best ways to produce meat smartly and sustainably, which includes developing a holistic system that connects the health of humans, animals and planet.
Meet Our NEW Products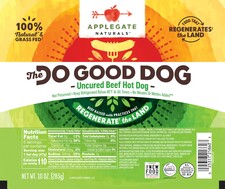 SRP: $6.99
Made with 100% grass-fed beef raised on verified regenerative U.S. grasslands.
Additional ingredients to enhance the beef flavor include sea salt, paprika, dehydrated onion, spices, nutmeg oil and cultured celery powder.
Boasts the Savory Institute's Land to Market Seal, the world's first regenerative sourcing verification.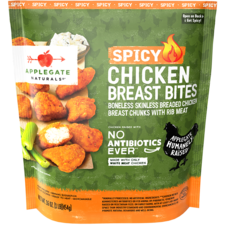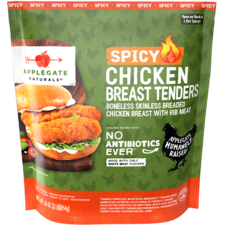 SRP: $12.49
Available in two family sized re-sealable bag varieties- APPLEGATE NATURALS® Spicy Chicken Breast Bites and APPLEGATE NATURALS® Spicy Chicken Breast Tenders.
Made with all white meat chicken that was Applegate humanely raised with no antibiotics ever.
Breaded and seasoned with a blend of peppers, including jalapeno, white, black and red, to produce a medium level of spice.
APPLEGATE ORGANICS® Genoa Salami Bites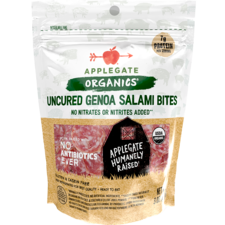 SRP: $5.99
Made with Applegate humanely raised pork with no antibiotics ever.
Contains 7g protein per serving.
Perfect for snacking occasions and packaged in a re-sealable bag.
Applegate and Regenerative Agriculture
Here at Applegate, we define regenerative agriculture as a series of practices that use animals to have a positive impact on the land. One common practice is holistic managed grazing, which is constantly adapted to ensure that the animals are working with nature to enrich soil, increase water retention, boost biodiversity and, over time, sequester carbon.
We know animals raised right can play a vital role in a healthy food system and as such, we are committed to demonstrating the positive impact that animals can have on the environment and producing meat we can all feel good about eating. Regenerative agriculture provides an area that is hopeful and optimistic – an area where consumers have the power to make impact through their support and their purchase.
For more information on regenerative agriculture CLICK HERE.
The Applegatarian
For recipe ideas, coupon offer and more information on our products and partners, check out the latest issue of our magazine The Applegatarian HERE.
Contact Us
Need more information or want to speak with someone at Applegate? Email us HERE.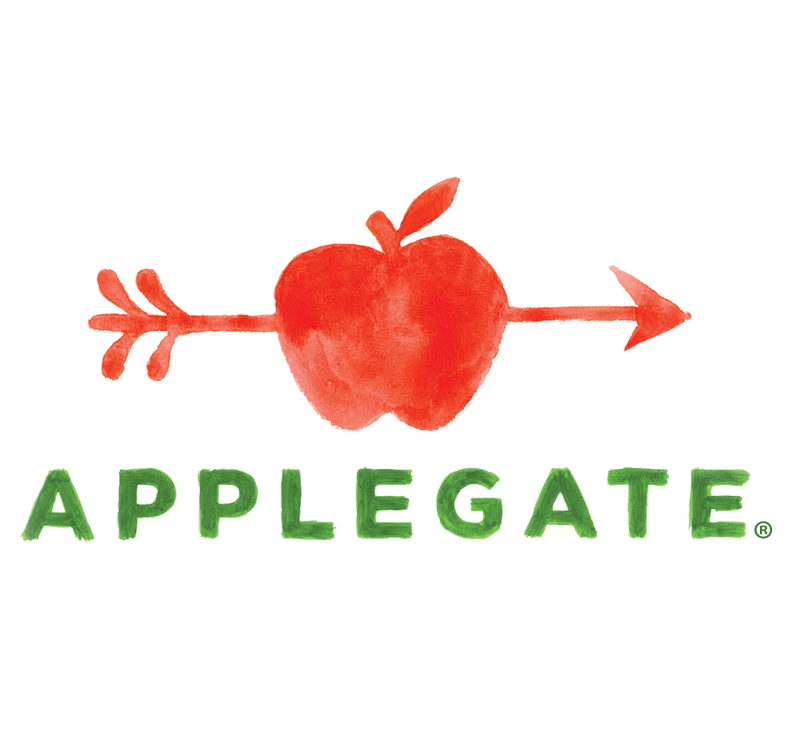 Applegate
Changing The Meat We Eat®: Natural & Organic - No antibiotics, growth hormones, artificial ingredients or chemical nitrites - Humanely Raised - Gluten Free