Applegate Unveils WELL CARVED™ Product Line to Cater To Conscientious Carnivores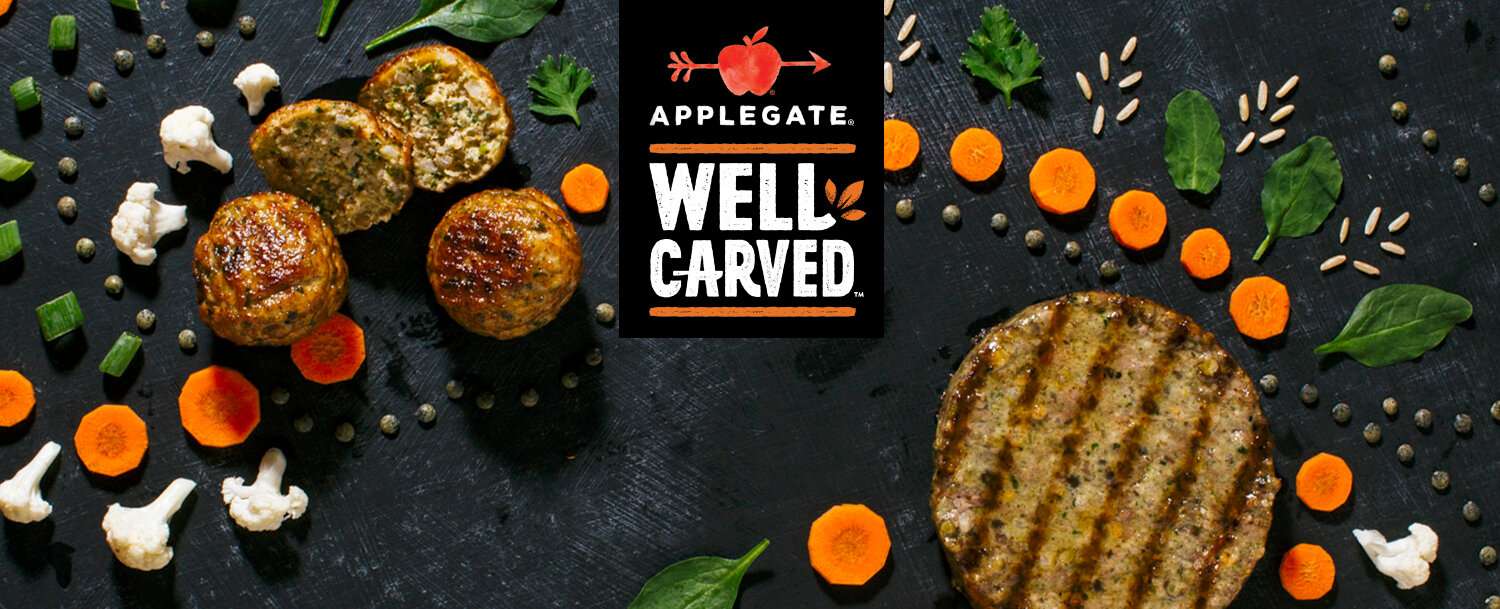 BRIDGEWATER, N.J., May 5, 2020 – Applegate®, the nation's leading natural and organic meat brand, introduces a new line of organic blended burgers and meatballs designed to satisfy consumers who are mindful of their meat intake and its nutritional, ethical and environmental impact. The new, chef-crafted Well Carved™ product line combines meat with whole vegetables, legumes and grains, and continues the brand's mission – Changing The Meat We Eat®.
"The Well Carved™ product line is a bold, direct challenge to the newly established wisdom that the only way to eat meat responsibly is to settle for a highly processed soy or pea-based burger—or to not eat meat at all," said John Ghingo, president of Applegate. "Well Carved™ products offer a way for consumers to enjoy the real, clean meat they crave along with the vegetables that promote health and a healthier planet."
Applegate has long been a pioneer in the meat industry. For more than 30 years, it has led the way in eliminating antibiotics in livestock production and raising the bar on animal-welfare standards. Addressing new health and climate concerns is a natural next step.
To that end, all Well Carved™ products are made exclusively with organic meat and vegetables, and none of the unpronounceable ingredients found in heavily processed plant-based protein alternatives.
The company also has commissioned a rigorous, independent analysis to determine the environmental impacts, including greenhouse-gas emissions, of the Well Carved™ Grass-Fed Organic Beef Burger. The report estimates that the Applegate® product has 51 percent fewer* greenhouse-gas emissions compared to a conventional all-beef burger patty. A nutritional analysis shows that Well Carved™ burgers and meatballs have fewer calories, fat and saturated fat than their conventional counterpoints. (For detailed nutrition and environmental findings, please click here.)
"Half the green-house gas emissions might not be as small as an ultra-processed soy burger, but with the Well Carved™ beef burger, you're getting real, organic, grass-fed beef, up to 1/3 cup of organic vegetables and a truly delicious burger," said Ghingo. "There's no need to resort to long and mysterious ingredient lists that come with meat imposters. No such compromise here."

The new Well Carved™ product line will be available at select major retailers beginning mid April. The line includes four new SKUs:
 Applegate® Well Carved™ Burgers:
 Grass-Fed Organic Beef Burger (with 1/3 cup of cauliflower, spinach, lentils and butternut squash)
Organic Turkey Burger (with 1/4 cup sweet potato, great northern bean, kale and roasted onion)
Applegate® Well Carved™ Meatballs:
Organic Asian Style Pork Meatball (with 1/4 cup brown rice, green onion, carrot and parsley)
Organic Mediterranean Style Turkey Meatball (with 1/4 cup lentils, feta cheese and spinach)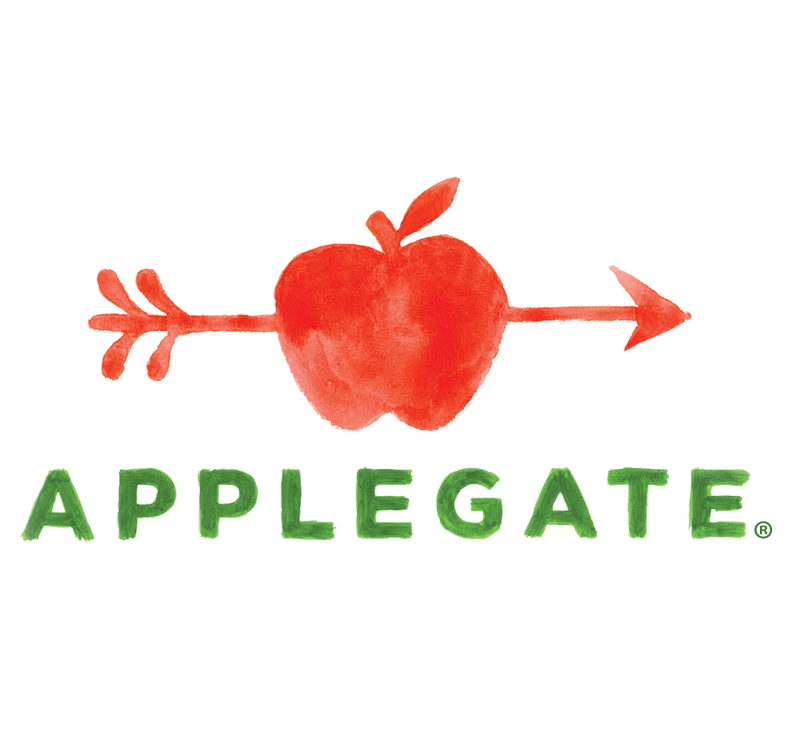 Applegate
Changing The Meat We Eat®: Natural & Organic - No antibiotics, growth hormones, artificial ingredients or chemical nitrites - Humanely Raised - Gluten Free