A Taste of How it's Made...Prosciutto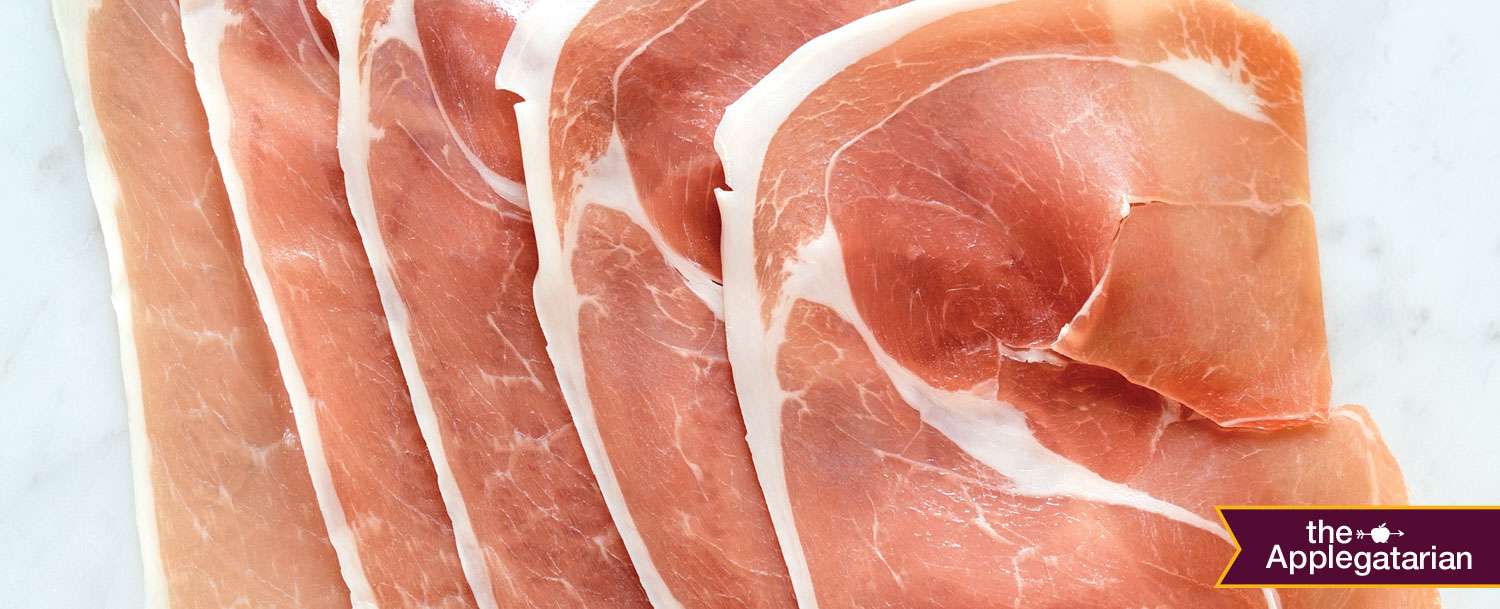 You've seen it on a charcuterie board, in a sandwich, on a salad, and wrapped around fruit. But, beyond knowing how delicious it tastes (on its own or paired with cheeses and fruits), how much do you know about prosciutto?
WHAT IS PROSCIUTTO?
Prosciutto is an Italian dry-cured ham that is made from the hind leg of a pig and is typically sliced thin. This sweet, salty meat dates back 2,000 years when the Romans began to dry-age pork legs during the winter to extend their meat supply. If you're wondering how it got its name, "prosciutto" means "ham" in Italian!
THE CURING PROCESS
The curing process for prosciutto can range from 6 to 24 months depending on certain factors, such as the size of the pork leg and climate. The APPLEGATE® Prosciutto process takes a meticulous
10 months and involves the following steps.
Step 1: SALTING
Fresh pork legs are carefully coated by hand with salt before they are hung to dry. That's it. Just two simple ingredients to make APPLEGATE NATURALS® Prosciutto - pork and sea salt.
Step 2: DRYING/AGING
The salted pork legs are hung to dry and held in a controlled environment, programmed to mimic the natural setting in Italy, for at least 10 months. During the aging process, the open cut surfaces of the legs are coated with another layer of salt to prevent crusting.
Step 3: AROMA TEST
APPLEGATE® Prosciutto must pass an aroma test conducted by an expert trained to use an "Ago di Osso di Cavallo" to ensure each prosciutto meets a particular sweetness.
Step 4: SLICING
Once a pork leg has dried and passed its aroma test, it is ready to be sliced. We thinly slice the prosciutto and interlay wax paper between each slice.
WHAT IS AN AGO DI OSSO DI CAVALLO?
Translation: Horse bone needle
Usage: tool used to detect spoilage by poking ham at five different predetermined areas and smelling the tool afterwards
WHY A HORSE BONE?
Horse bones are odorless and don't fully absorb aromas, so they can quickly be used again without tainting the next ham tested.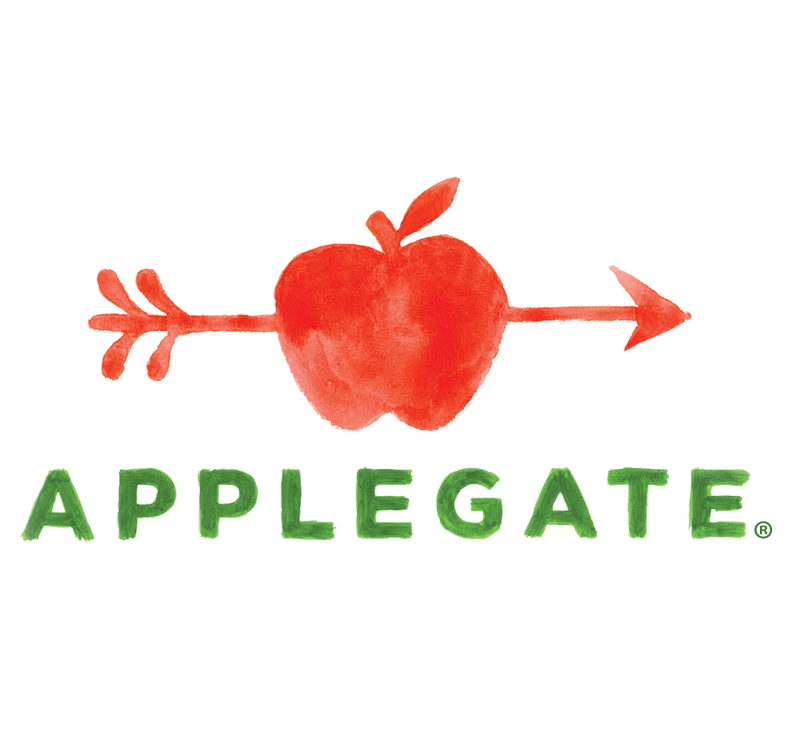 Applegate
Changing The Meat We Eat®: Natural & Organic - No antibiotics, growth hormones, artificial ingredients or chemical nitrites - Humanely Raised - Gluten Free