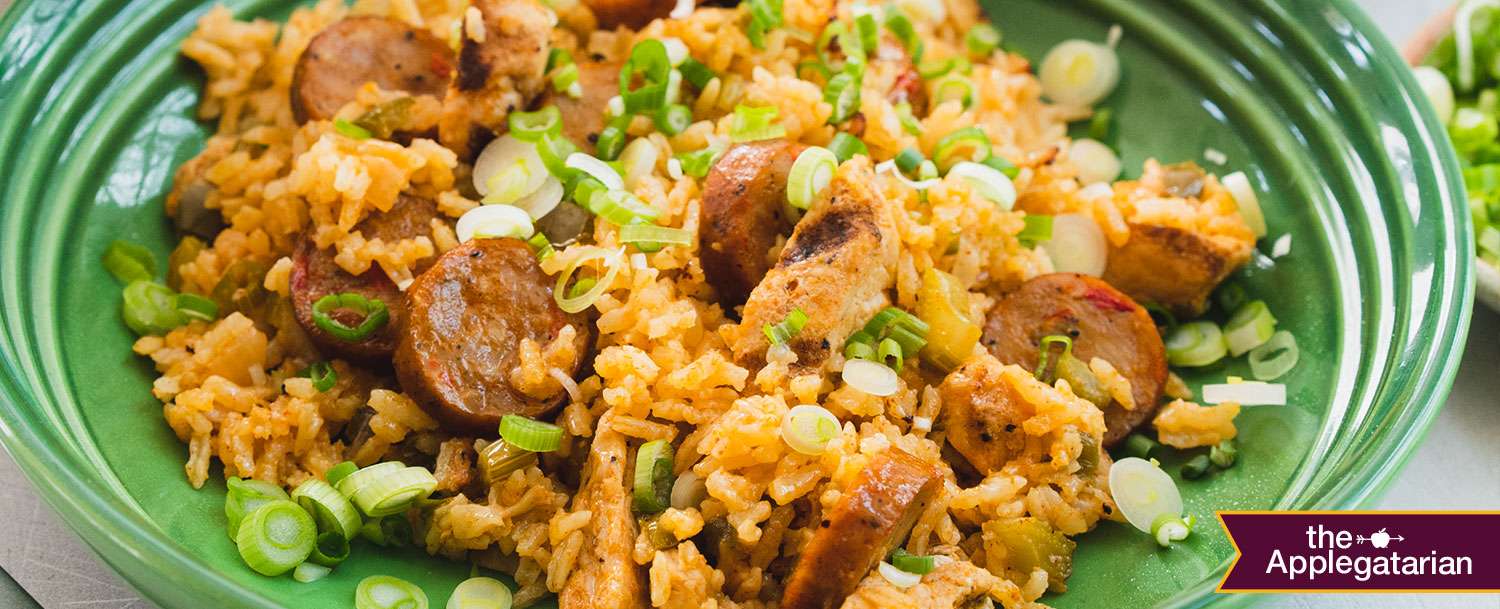 As featured in The Applegatarian.
Cajun cooking is known for its long, slow simmers, but using APPLEGATE® ready-to-go dinner sausage and grilled chicken strips cuts down the cooking time significantly, making this beloved, full-flavored rice dish an easy choice any night.
Serves 4-6 | Total Time: Less Than 60 Mins
Instructions
In a small bowl, stir together the garlic powder, onion powder, paprika, and cayenne. Set aside.
In a large, heavy-bottomed pot or Dutch oven over medium-high heat, cook the celery, onion, bell pepper, and garlic in the oil, stirring occasionally, until slightly softened, about 5 minutes. Add the reserved spice mixture, 1½ teaspoons salt, and 1 teaspoon black pepper and stir to combine.
Add the rice and cook, stirring constantly, until the rice is coated in oil and smells toasty, about 3 minutes.
Pour in the chicken broth and bring to a boil. Add the sausage rounds and chicken and stir everything together. Cover, reduce the heat to low, and simmer until the rice is cooked through and the broth has been absorbed, 20 to 30 minutes. Remove from the heat and let sit, covered, for 10 minutes.
Fluff the rice, garnish with the chopped scallions, and serve with hot sauce on the side.