Spicy Winter Spaghetti Squash Soup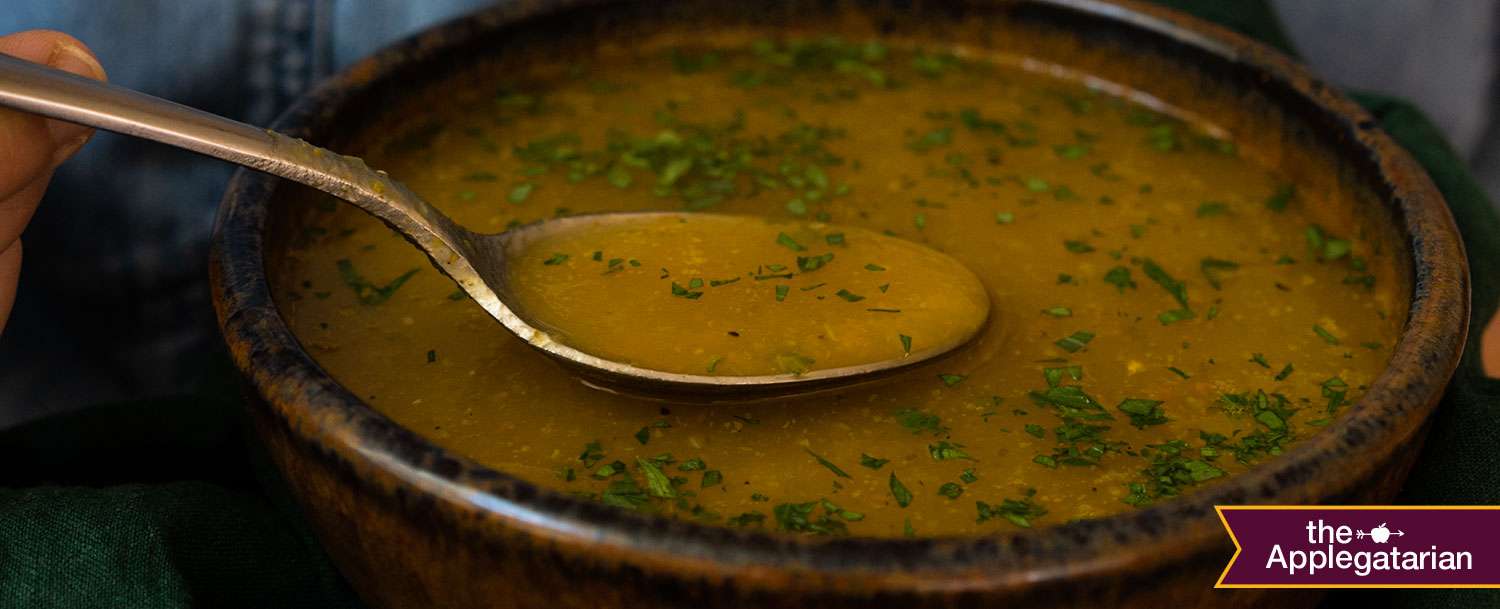 As featured in The Applegatarian. 
"I love soup-my mission is to try every kind of soup, and my family is open to my experiments. I also like to grow and can my own food.

 I canned homemade tomato soup using my garden tomatoes this past summer. A few years ago, I tried growing spaghetti squash, and it did very nicely. It also stores well, so after giving a few squashes away, I kept about eight for my own winter pantry.

 I like to serve this soup garnished with some cheesy croutons, crumbled bacon, or chopped parsley."
Karen Miller, Applegate Senior Quality Assurance Manager
Serves 6 | Total Time: More Than 60 Mins
Ingredients
1 (3- to 4-pound) whole spaghetti squash 1 cup finely grated carrot
1 cup diced celery
½ cup diced onion
¼ teaspoon cayenne powder
Kosher salt and freshly ground black pepper 6 cups chicken or vegetable broth
Freshly squeezed lemon juice (optional)
Instructions
Wash the squash and pat dry. Pierce the squash with a fork all over (about 8 times) for venting.
Place on a plate and microwave until softened, about 12 minutes. Let cool.
Cut the cooled squash in half lengthwise and use a spoon to remove the seeds. Working over a soup pot, scrape the squash flesh with a fork, loosening and separating strands as you remove it from he skin.
Add the carrot, celery, onion, cayenne, 1 teaspoon salt, 1 teaspoon black pepper and the broth to the pot. Bring to a boil, then reduce heat and simmer gently until all the vegetables are tender, about 30 minutes.
Use an immersion blender to puree the soup until very smooth (alternatively, blend the soup carefully in a tabletop blender, working in batches, if necessary). Taste and adjust the seasonings, adding some lemon juice, if you like. Serve hot.
Note: Soup can be made up to 3 days ahead and cooled to room temperature, then refrigerated in an airtight container.