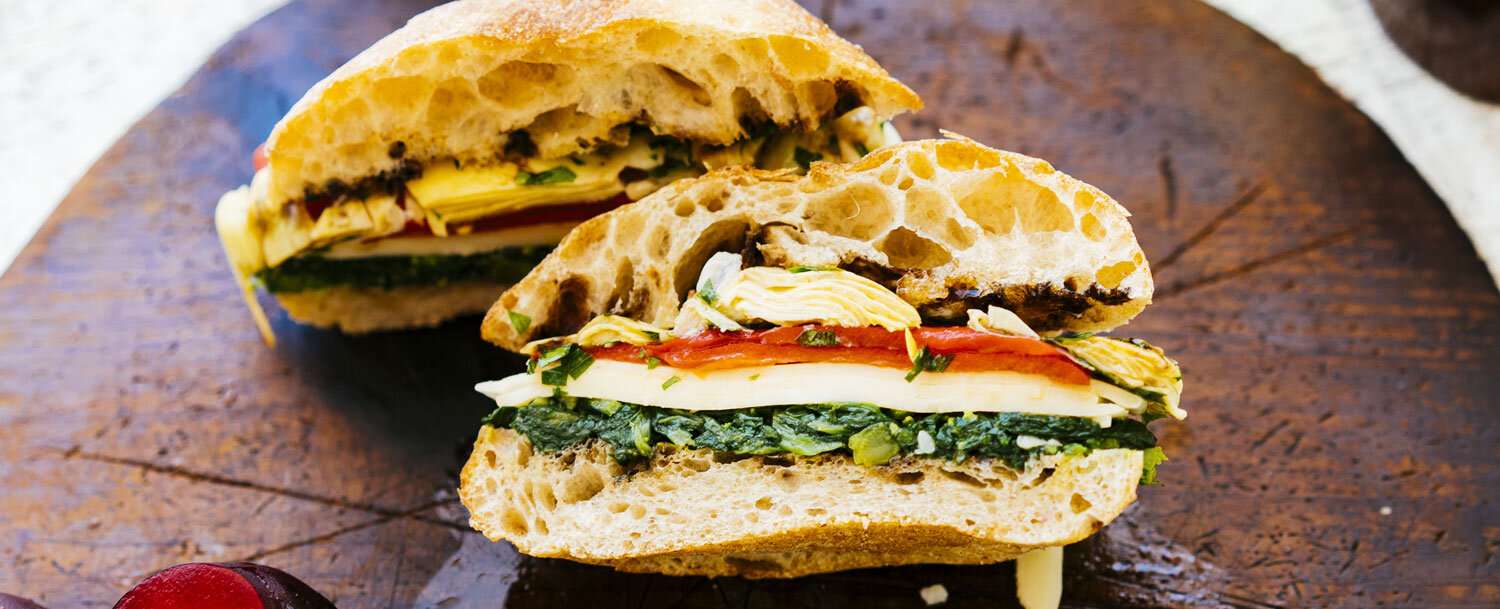 This sandwich improves if it has a chance to sit for awhile, so make it at least an hour in advance. The bread will soften slightly, and the flavors will mix, mingle and really come together. Though the particular bitterness of broccoli rabe is especially good here, you could use any hearty greens, really—think leftover steamed or sauteed broccoli, spinach, chard or kale. This combo also makes a mighty fine grilled cheese...just sayin'.
1 sandwich | Total Time: Less Than 15 Mins
Ingredients
Balsamic glaze
1 crusty-chewy roll, split horizontally
⅓ cup sauteed broccoli rabe
3 to 4 slices Applegate Organics® Provolone Cheese
3 slices roasted red peppers, preferably piquillo
⅓ cup marinated artichoke hearts, quartered if necessary
Instructions
Drizzle the balsamic glaze over the insides of the roll, then fill with the broccoli rabe, provolone, roasted peppers and artichoke hearts.
Close the sandwich and cut in half.
Sandwich can be made up to 4 hours in advance, and kept, tightly wrapped, in the refrigerator.