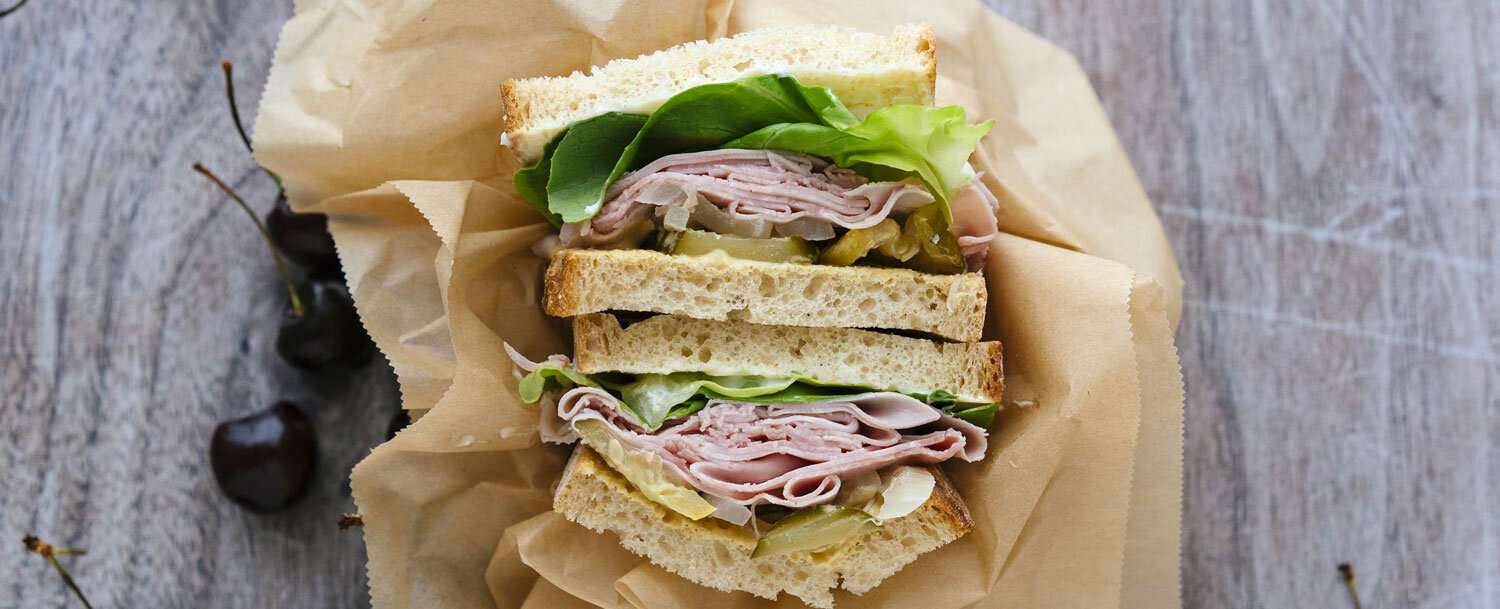 K.I.S.S. Ham, lettuce, pickles...boom! Simple sandwich perfection.
1 sandwich | Total Time: Less Than 15 Mins
Ingredients
2 slices sandwich bread
1 tablespoon Dijon or spicy brown mustard
1 tablespoon mayonnaise
4 to 5 slices Applegate Naturals® Slow Cooked Ham
3 leaves butter lettuce
¼ cup sliced dill or bread and butter pickles
Instructions
Spread one slice of bread with mustard; spread the other slice with mayonnaise.
Lay the lettuce over one of the slices of bread then top with the ham and pickles.
Close the sandwich and cut in half. Sandwich can be made up to 4 hours in advance, and kept, tightly wrapped, in the refrigerator.