Turkey Sandwich with Kale, Beets and Black Olive Butter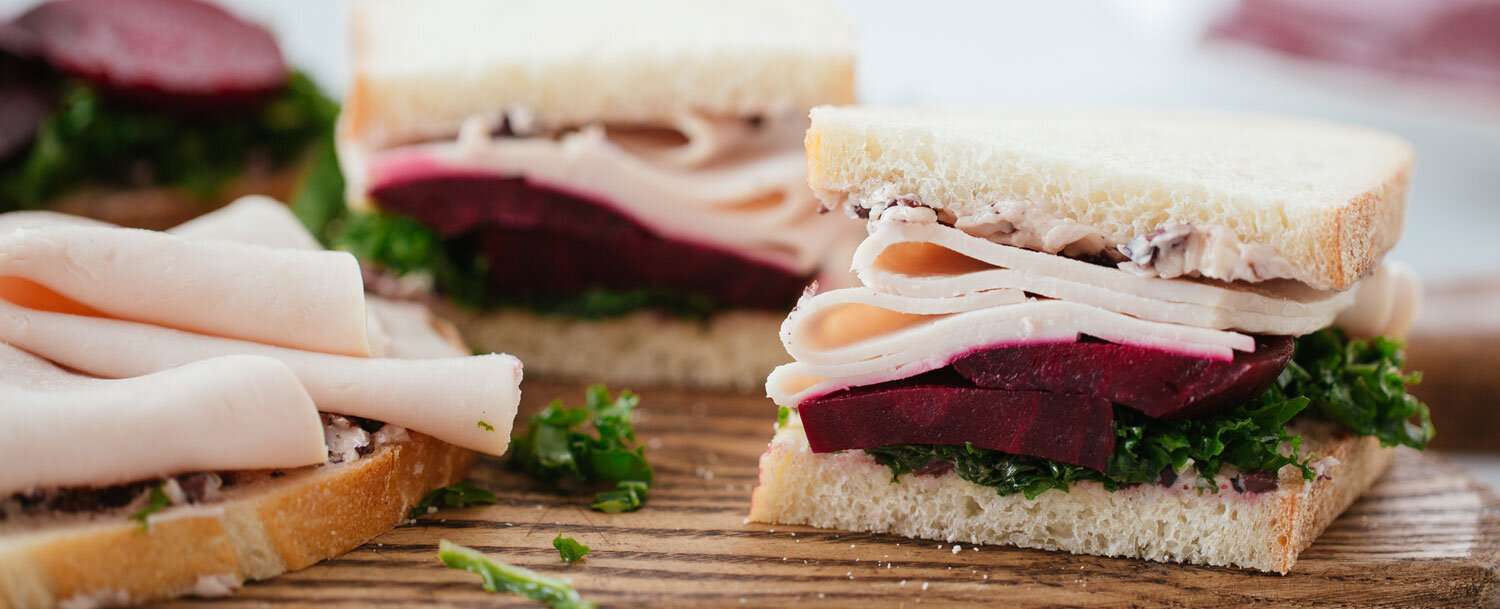 The next time you roast beets for dinner, set a couple aside so you can make these colorful turkey sandwiches the next day. A lemony kale salad takes the place of the usual lettuce and a mash of black olives is an easy way to elevate a smear of butter.
Serves 2 | Total Time: Less Than 30 Mins
Ingredients
2 large kale leaves
1 tablespoon olive oil
1 tablespoon freshly squeezed lemon juice
Salt and freshly ground black pepper
4 tablespoons unsalted butter, softened
¼ cup kalamata olives, pitted and finely chopped
4 slices country bread
2 small beets, roasted and sliced
Instructions
Remove the ribs from the kale leaves then thinly slice the leaves. Toss together the kale, olive oil and lemon juice. Season to taste with salt and pepper. Let sit until kale is slightly wilted, about 15 minutes.
Mash together the butter and olives until evenly combined. Spread the black olive butter on one side of each bread slice. Divide the turkey evenly over two of the slices of bread, top with the kale and the roasted beets. Top with the remaining bread slices, cut the sandwiches in half and serve.