Spicy Breaded Chicken Sandwich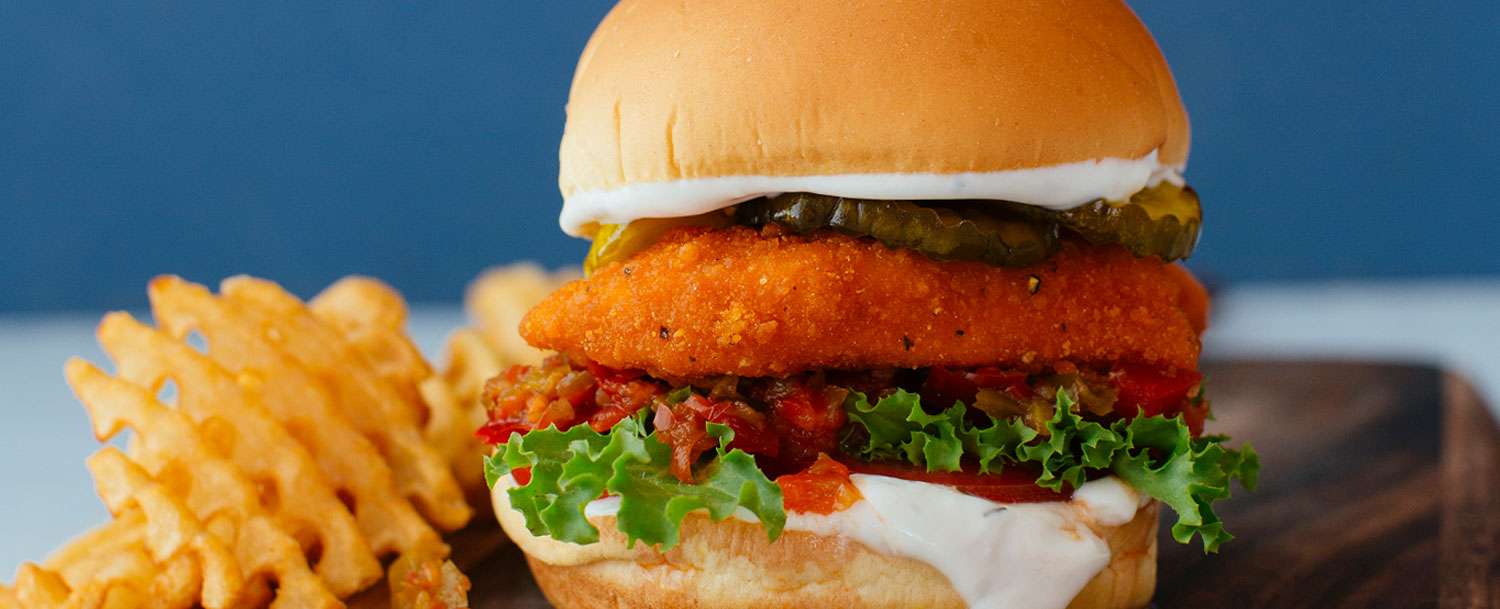 No need to head out for take out—stay in and make a juicy, spicy sandwich in almost no time.
Serves 1 | Total Time: Less Than 30 Mins
Ingredients
1–2 Tbsp mayonnaise
1 potato roll or brioche bun
Shredded lettuce
2 slices ripe tomato
1 Tbsp spicy hoagie spread
Bread and butter pickle slices
Instructions
Cook the chicken according to package instructions. Remove from the heat.
Spread the mayonnaise over the top and bottom buns.
Arrange the lettuce over the bottom bun, followed by the tomatoes, hoagie spread, chicken, pickles and top bun. Serve at once.