Spike Mendelsohn's Mediterranean Pasta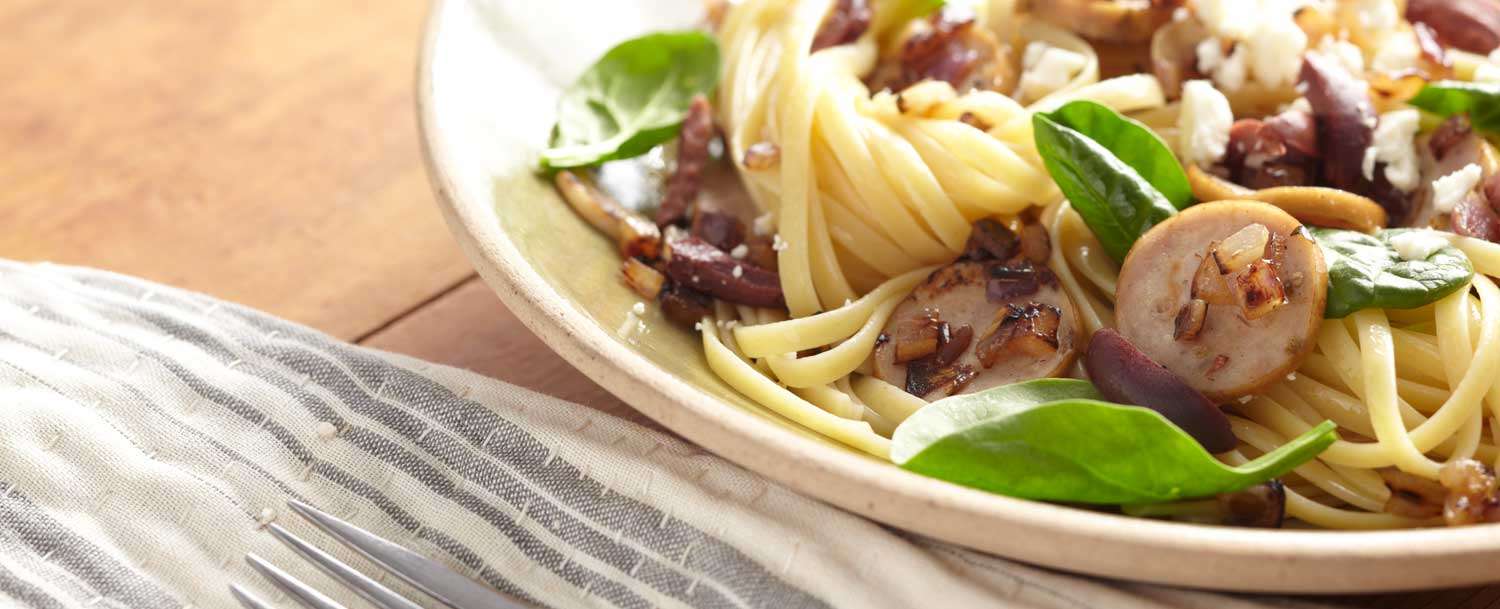 This was the DC Capital Food Fight 2010 Winning Recipe!
The only thing missing from this organic sausage dish is a warm Mediterranean breeze on your face! (Unless, of course, you are making it in the midst of a Mediterranean breeze.)
Serves 4 | Total Time: Less Than 30 Mins
Ingredients
1/2 medium red onion - diced
2 cloves garlic - sliced
1 package, thinly sliced Applegate Organics® Spinach & Feta Sausage
1/2 cup olive oil
1 handful baby spinach leaves
1/2 cup feta cheese
1/2 cup Kalamata olives sliced
1/2 cup white wine
1 lb. linguine or spaghetti
Instructions
Pour olive oil in pan over medium heat.
Add onion and garlic and sauté until golden.
Add sausage and cook for two minutes.
Add white wine and reduce.
In a separate pot, boil pasta according to directions on package.
Drain pasta and add to pan.
Add spinach, olives and feta cheese.
Toss in pan until pasta is well coated.
Drizzle with olive oil and serve an award-winning recipe to your friends (award-winning or otherwise).