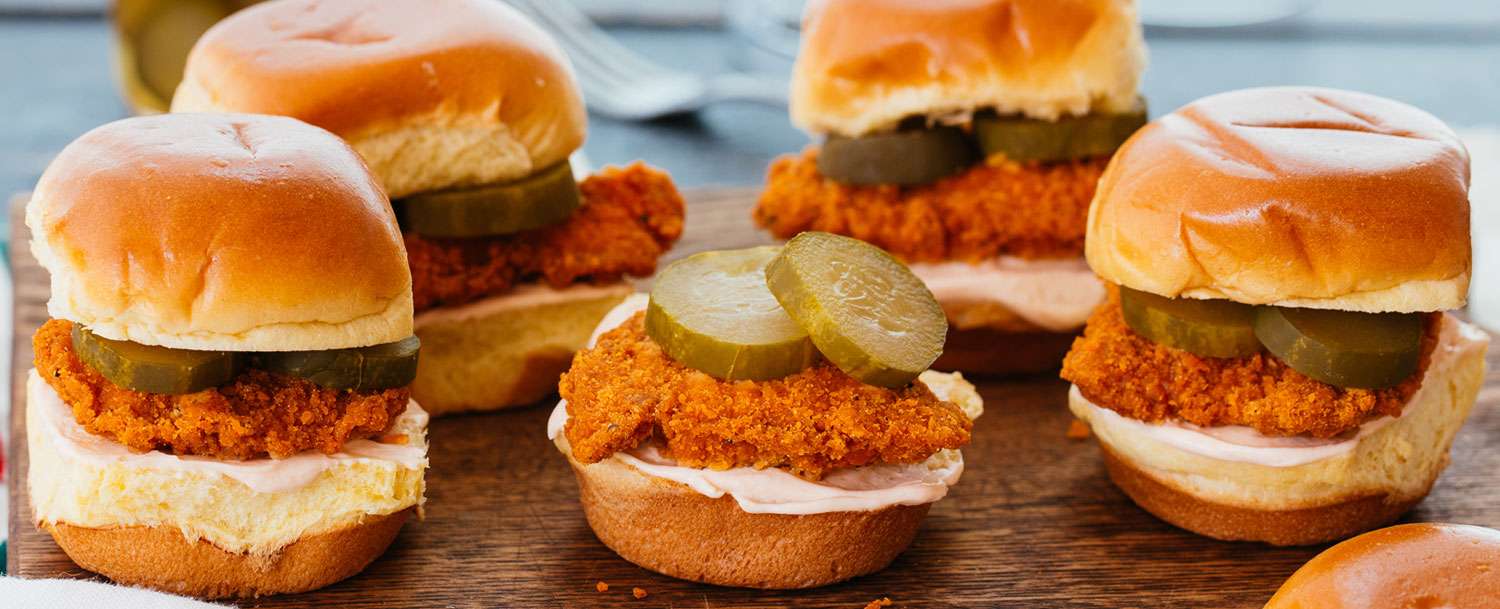 Double the heat on these sliders with a smear of spicy mayo—make your own by whisking your favorite hot sauce into plain mayonnaise.
Serves 4 | Total Time: Less Than 30 Mins
Instructions
Cook the spicy chicken tenders according to package instructions.
Open the buns and spread with the spicy mayo. Lay 1 spicy chicken tender on each bottom bun and top with some pickles. Close sandwiches and secure with a wooden pick, if you like. Serve at once.