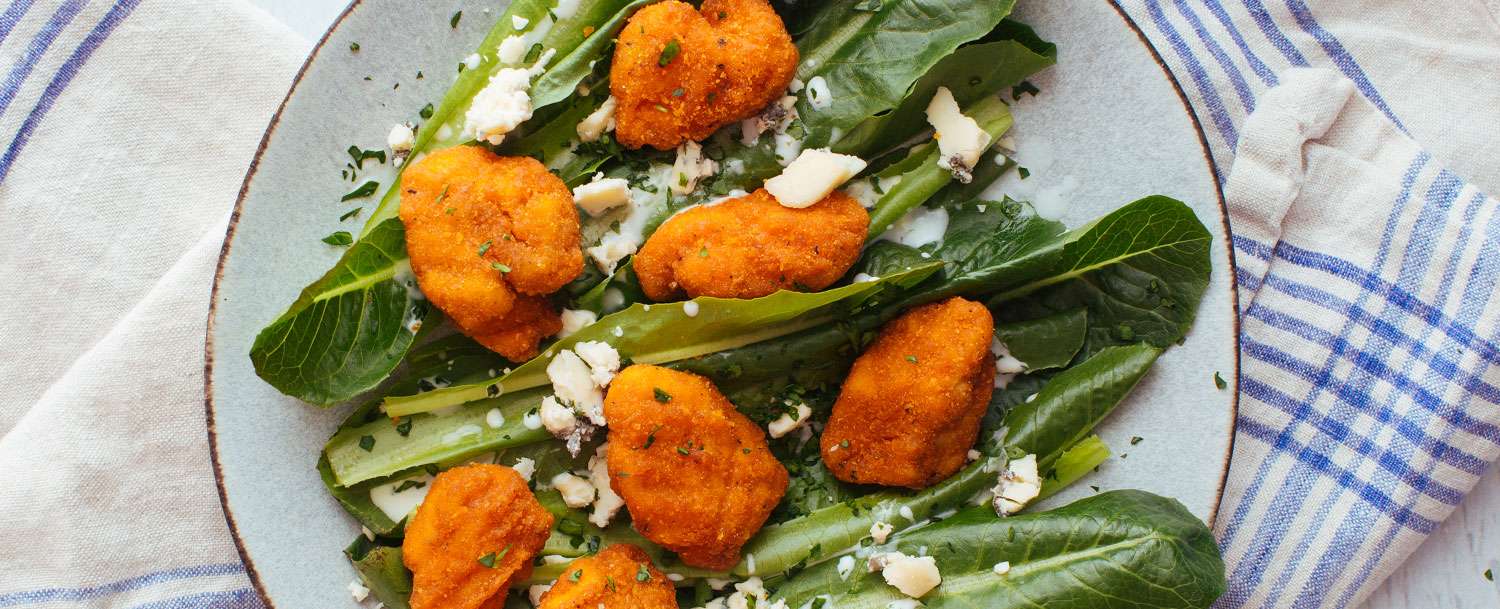 Think of this salad—simple and satisfying—as a launching pad. Personalize it with additional veggies or a different cheese or dressing.
Serves 3-4 | Total Time: Less Than 30 Mins
Instructions
Cook the chicken according to package instructions. Remove from the heat.

Arrange the lettuce on a platter.

Scatter the blue cheese and chicken over the lettuce then drizzle with the dressing. 

Garnish with the parsley and serve at once.