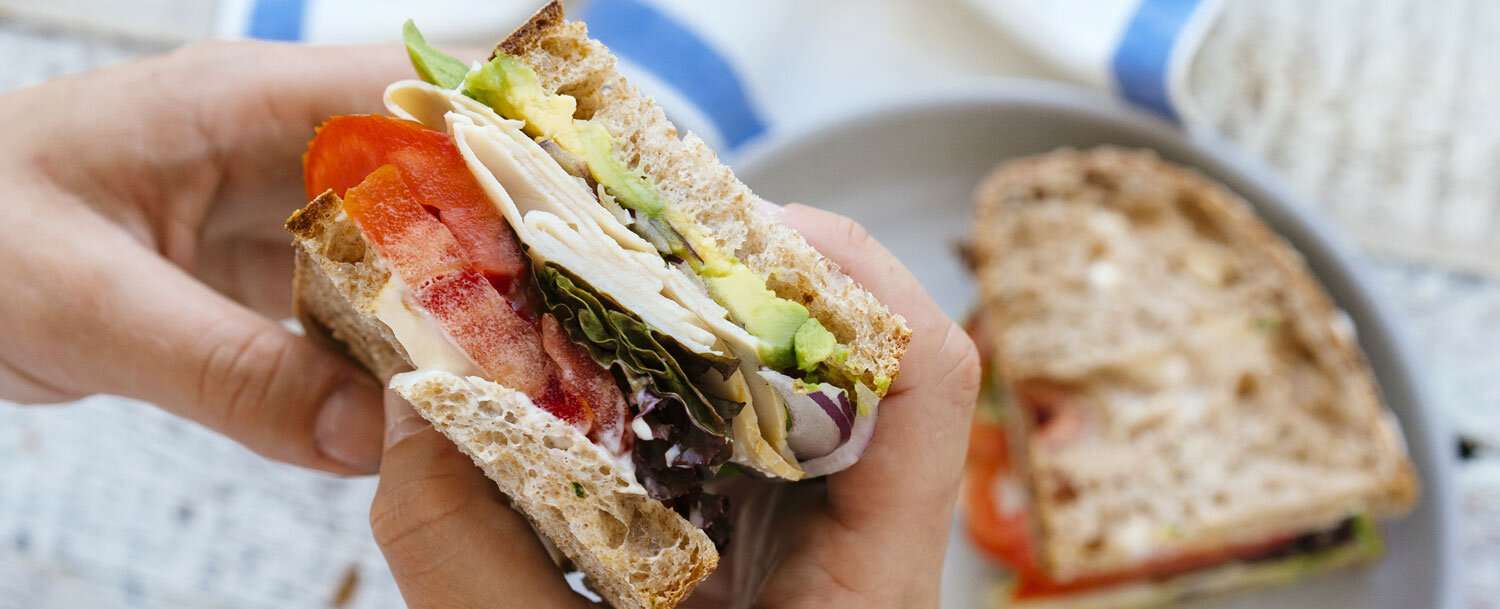 Smashed avocado adds a welcome creaminess to this classic turkey sandwich with LTO.
1 sandwich | Total Time: Less Than 15 Mins
Ingredients
½ ripe avocado, pitted and peeled
2 slices rustic whole wheat bread
1 tablespoon mayonnaise
4 to 5 rounds of very thinly sliced red onion
2 pieces red oak or green leaf lettuce
2 slices ripe tomato
3 to 4 slices Applegate Naturals® Oven Roasted Turkey
Instructions
Using a fork, lightly mash the avocado over one slice of bread.
Spread the mayonnaise over the other slice of bread.
Scatter the onions over the avocado.
Top with the lettuce, tomato and turkey.
Lay the remaining slice of bread over top and cut in half. Sandwich can be made up to 4 hours in advance and kept, tightly wrapped, in the refrigerator.