Salmon with Scallions and Bacon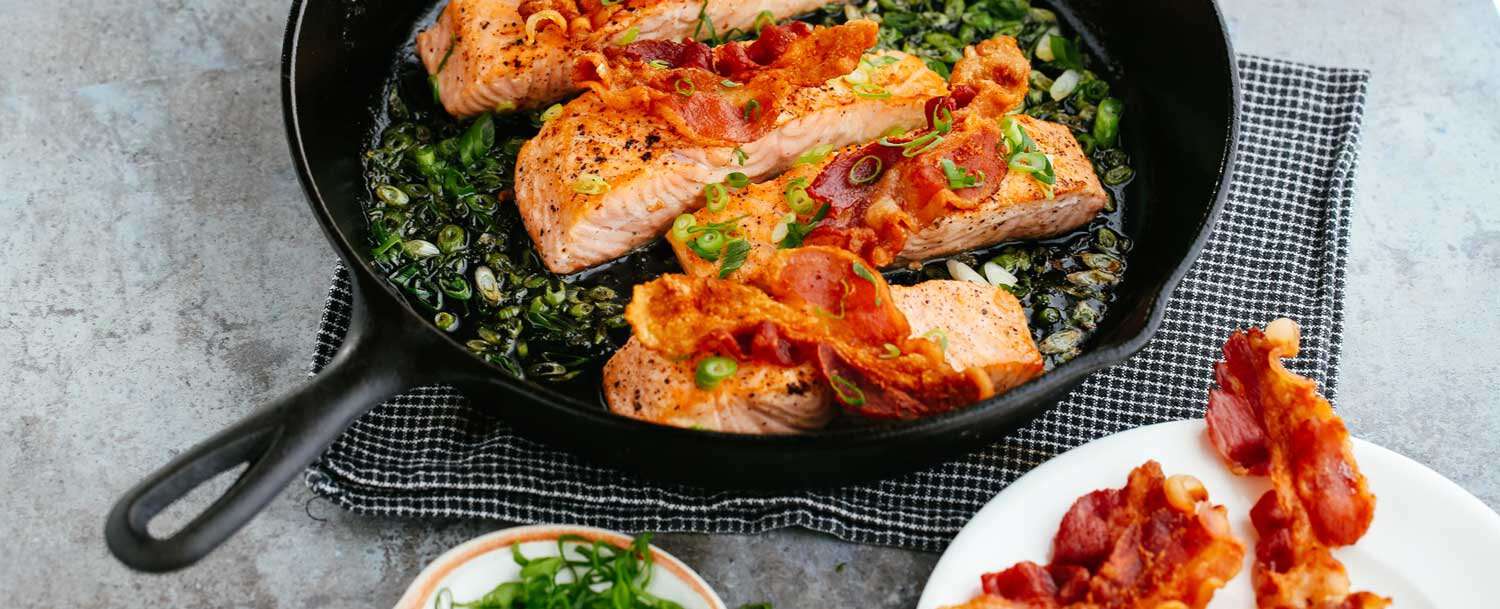 This easiest weeknight surf and turf calls for just three ingredients and takes less than 30 minutes from start to finish. We like to serve this with some baked sweet potatoes or a green salad.
Serves 4 | Total Time: Less Than 30 Mins
Instructions
Cook the bacon in a large heavy skillet over medium heat, turning occasionally, until browned and crisp. Transfer the bacon to a paper towel–lined plate to drain.
Pour off most of the bacon grease and save for another use. Return the skillet to medium heat.
Season the salmon filets with salt and pepper.
Add the salmon filets to the skillet, skin side up, and cook until lightly browned, about 1½ minutes. Flip the filets, add the scallions to the skillet and continue to cook, covered, until salmon is cooked, 3–5 minutes.
Top each filet with 1 or 2 strips of bacon and serve at once.