Roast Turkey Sandwich with Brie and Pears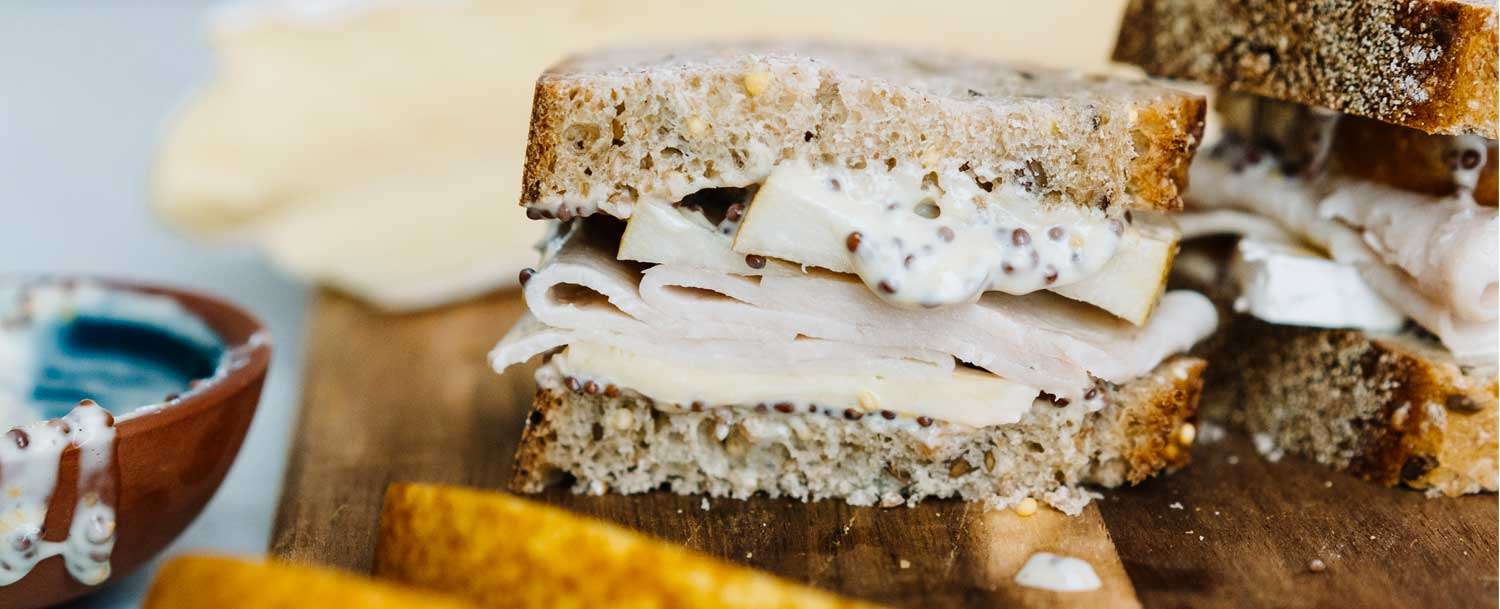 A perfect sandwich for those early fall days: crisp pear, creamy Brie and tender turkey. And it's sturdy enough to make in the morning and wait for you until lunchtime.
Makes 1 sandwich | Total Time: Less Than 15 Mins
Ingredients
1 tablespoon grainy mustard 1 tablespoon mayonnaise
2 slices multigrain bread
1 ounce brie cheese, sliced
¼ crisp-ripe Bosc pear, thinly sliced
Instructions
Stir together mustard and mayonnaise then spread over both pieces of bread.
Top with turkey, brie and pear slices.
Close up sandwich, cut in half and serve.