Red, White and Green Paninis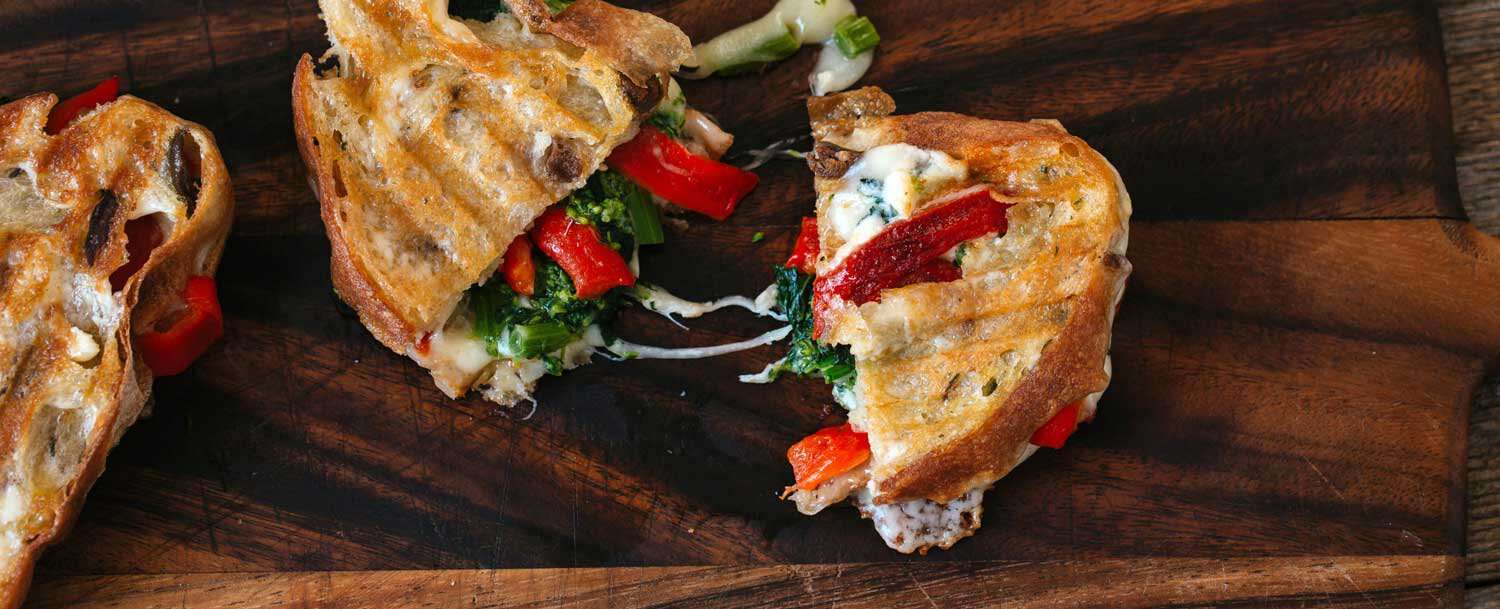 The colors—and flavors—of Italy are tucked in these tidy paninis. We love using mayonnaise when making grilled cheese sandwiches—it just spreads so easily—but you can easily substitute softened butter or olive oil.
Makes 4 sandwiches | Total Time: Less Than 30 Mins
Ingredients
4 tablespoons mayonnaise
8 slices olive bread or country bread
8 slices Applegate Organics®  Provolone Cheese

, halved 

1 cup cooked broccoli rabe, chopped
16 strips roasted red peppers
Instructions
Spread the mayonnaise evenly on 1 side of each slice of bread.
Arrange half of the bread, mayo side down, on a panini press. Top evenly with the cheese, broccoli rabe and roasted red peppers. Arrange the remaining slices of bread, mayo side up, on the sandwiches.
Close the press, turn the heat to medium and cook the sandwiches until the bread is golden brown and the cheese is melted, 6 to 8 minutes. Serve at once.