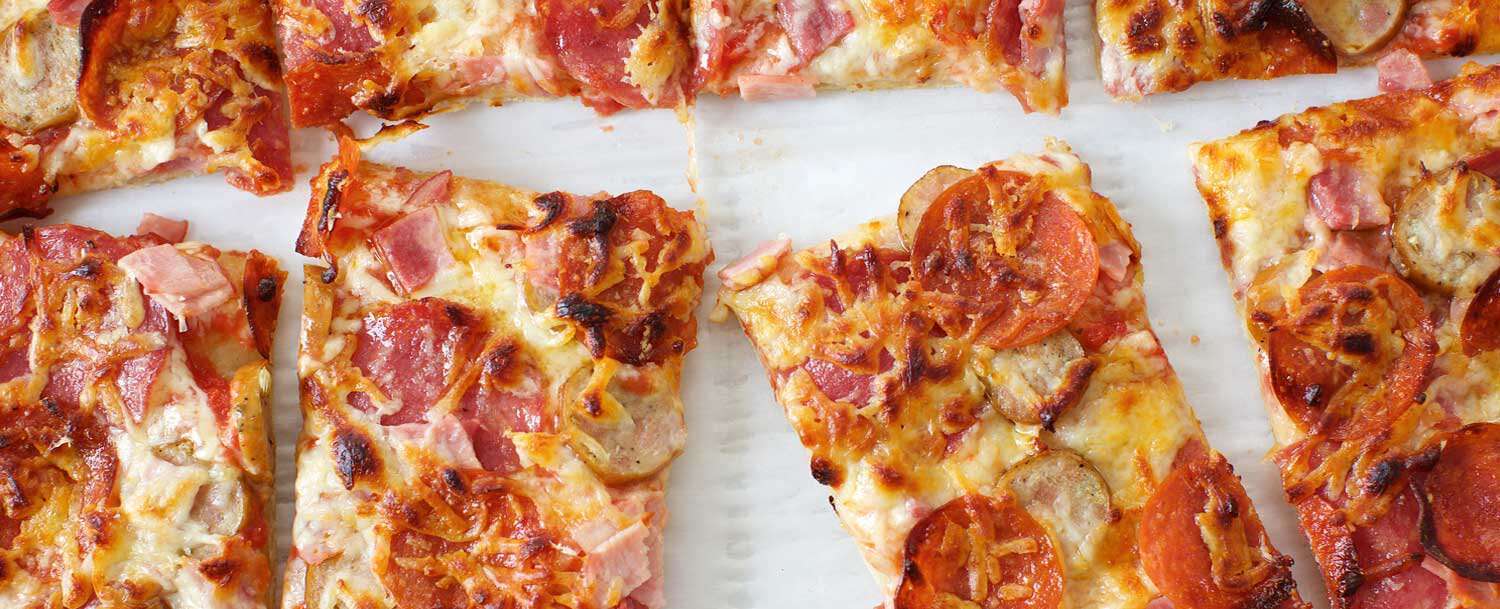 Sometimes you just have to give in to your inner carnivore…
Serves 4 to 6 | Total Time: Less Than 30 Mins
Instructions
Preheat the oven to 475°F. 
Stretch the dough to fill a large rimmed baking sheet. Spread the crushed tomatoes evenly over the dough and top evenly with 1½ cups shredded mozzarella. 
Arrange the salami, sausage, ham and pepperoni over the cheese then top with the remaining ½ cup mozzarella and the parmesan. Drizzle the olive oil over everything. 
Bake the pizza until golden brown and bubbling, about 15 minutes. Remove from the oven, cut into pieces and serve at once.