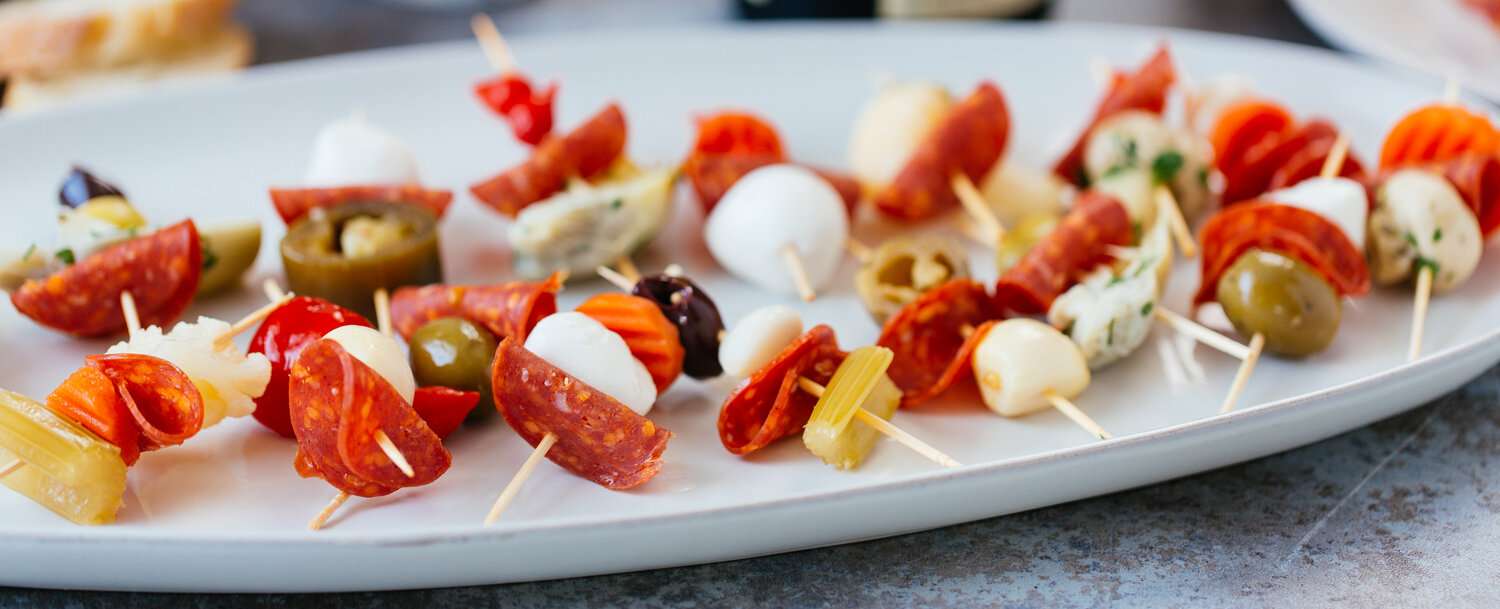 Is this the easiest appetizer ever? We think so, and it gives a huge bang for your buck. All you have to do is grab a bag of Applegate pepperoni then raid your grocery store's antipasti bar—pack up a couple pints of pitted olives, mozzarella balls, pepperoncini, marinated artichoke hearts and mushrooms, giardiniera, peppadews, you get the idea—and thread them onto skewers. The result is a platter of colorful, flavorful, bite-sized wonders that will disappear as fast as you can make them.
Makes about 60 skewers | Total Time: Less Than 30 Mins
Instructions
Thread 1 piece of pepperoni on each skewer, followed by 2 or 3 pieces of mixed antipasti.