Oven Roasted Chicken with Honey Mustard and Quick Pickles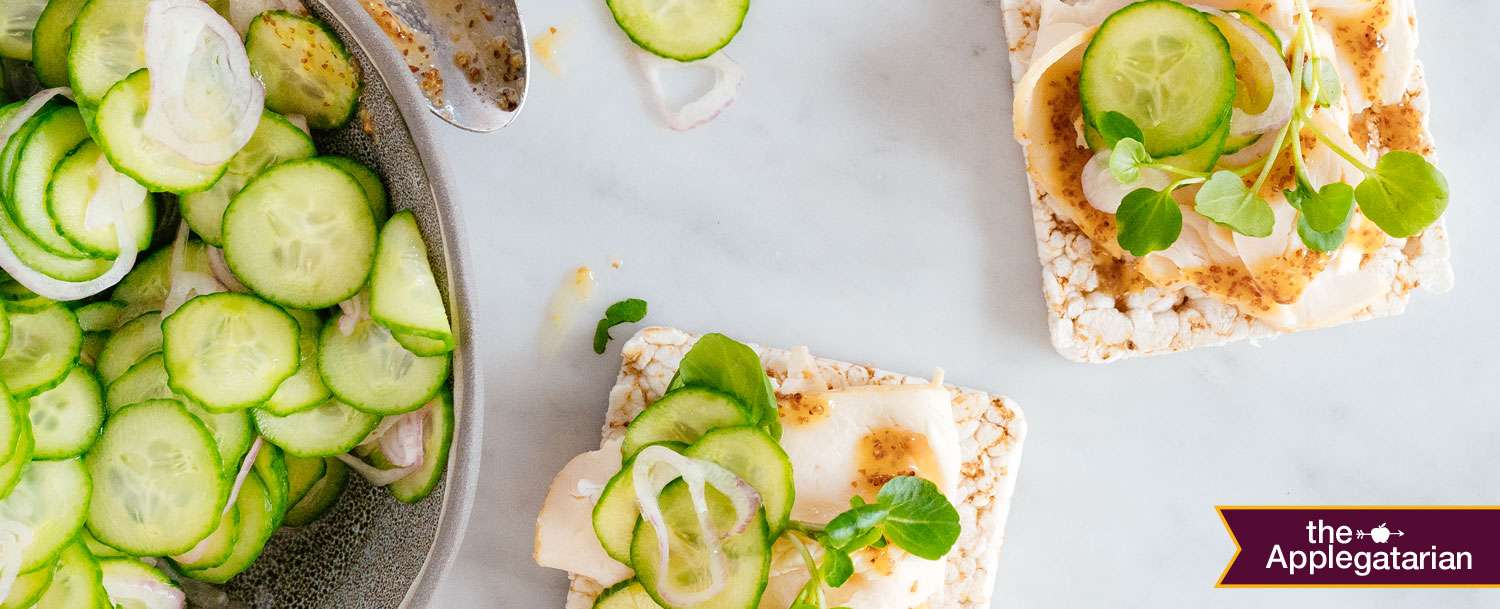 If you want to add an extra dimension to this mix, use hot honey to make the honey mustard (or add a pinch of crushed red pepper flakes).
As Featured in The Applegatarian.
Serves 3-4 | Total Time: Less Than 60 Mins
Ingredients
3 mini cucumbers, very thinly sliced
1 shallot, very thinly sliced
1 Tbsp apple cider vinegar
¼ tsp kosher salt
2 Tbsp Dijon mustard
1½ Tbsp honey
12 thin puffed rice cakes
1 cup watercress
Instructions
To make the quick pickles, combine the cucumbers, shallot, vinegar and salt in a bowl and toss gently to combine. Refrigerate for at least 30 minutes before using.
Stir together the mustard and honey in a small bowl.
Lay 1 slice roast chicken on each rice cake. Top with a drizzle of honey mustard, a few quick pickles and some watercress.