While you're waving a rainbow flag this summer, don't forget to also grab APPLEGATE ORGANICS® Spinach and Feta chicken sausages to make these deconstructed rainbow kebab nourish bowls!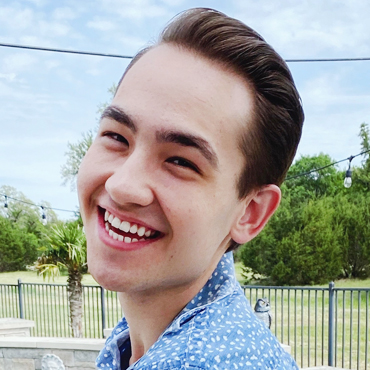 CONNOR PAYNE
Food and Wellness Blogger
Connor is a food and wellness blogger currently living in Austin, Texas. He works full time as an event planner, but has always enjoyed creating fun and delicious recipes. Since starting on Instagram in 2017, he has found even more joy in healthy cooking and baking.
Makes 4 Servings | Total Time: Less Than 30 Mins
Ingredients
2 large red bell peppers, cut into ½-inch slices
2 large yellow bell peppers, cut into ½-inch slices
1 large red onion, cut into ½-inch slices
2 medium zucchinis, cut into ½-inch slices 
1 to 2 tablespoons olive oil
Salt and pepper
1 (12-ounce) package APPLEGATE ORGANICS® Spinach & Feta Sausage 
1 to 2 packages frozen jasmine rice (you can also make from scratch, but I love using these because of how easy they are!)
Instructions
Preheat a grill to medium-high heat.
Rub the veggies with olive oil, then season with salt and pepper.
Grill the sausages, flipping halfway through, until heated, 6 to 8 minutes (these are already cooked, so all you need to do is heat them up!). At the same time, grill the veggies, flipping halfway through, until cooked and charred, 7 to 10 minutes.
Slice the sausages on a diagonal into ½-inch pieces. Top the rice with the sliced sausage and assorted veggies. Drizzle with the tahini lemon dressing, then top with the feta, and enjoy!
Tahini Lemon Dressing
Ingredients
¼ cup tahini
2 tablespoons Dijon mustard
1 tablespoon maple syrup or honey Juice from ½ lemon
Salt and pepper
Instructions
Mix together all ingredients in a small bowl and refrigerate.
The Applegatarian, an outlet where employees and advocates of the nation's leading natural and organic meat brand dish about their favorite recipes, tips, products, partners and more.