Lettuce Wraps with Turkey Burgers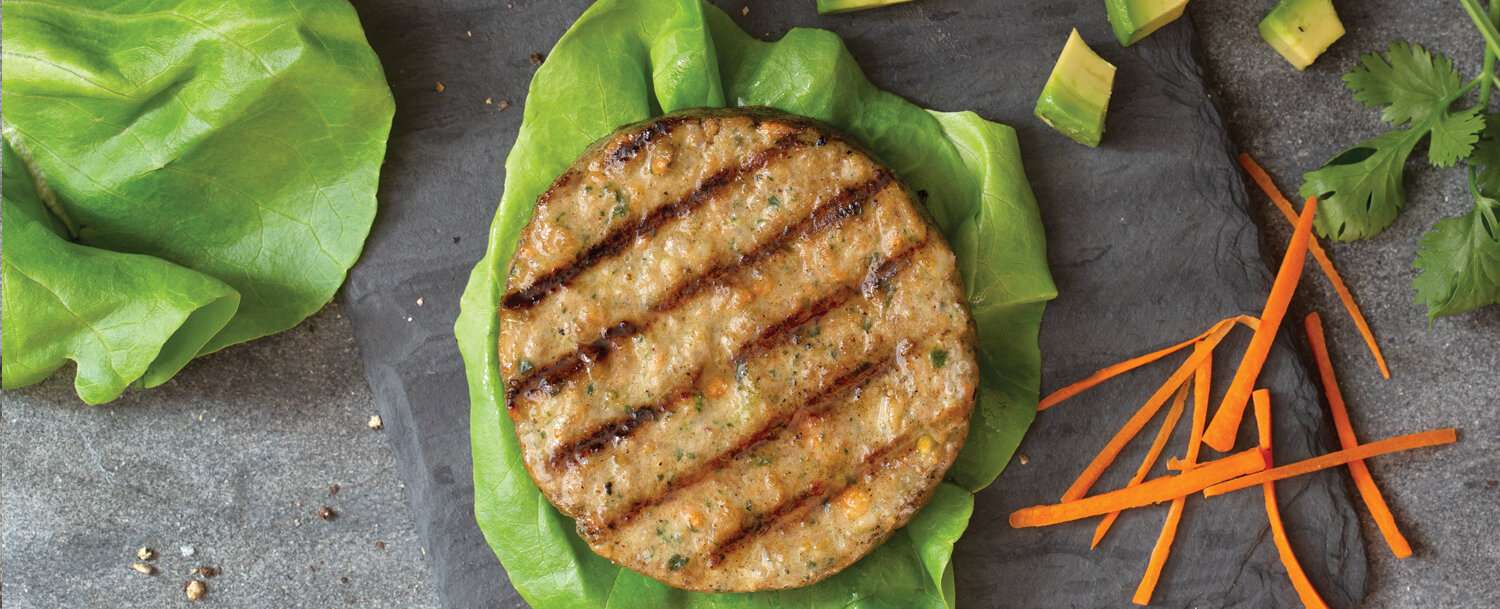 Think beyond the bun! We love serving these veggie-packed turkey burgers with an herb mayo or tzatziki sauce for a more Mediterranean feel, or with gochujang or ginger-miso sauce for a more Asian flavor.
Serves 4 | Total Time: Less Than 15 Mins
Ingredients
1 (15-ounce) package of Well Carved™ Organic Turkey Burgers
4 large leaves Bibb lettuce
1 avocado, pitted, peeled and cubed
1 carrot, cut into matchsticks
Cilantro, for garnish
Favorite sauce, for serving
Instructions
Cook the burgers according the package instructions.
Serve each burger on a leaf of lettuce, topped with the avocados, carrots, cilantro and sauce.