Ham and Cucumber Sandwiches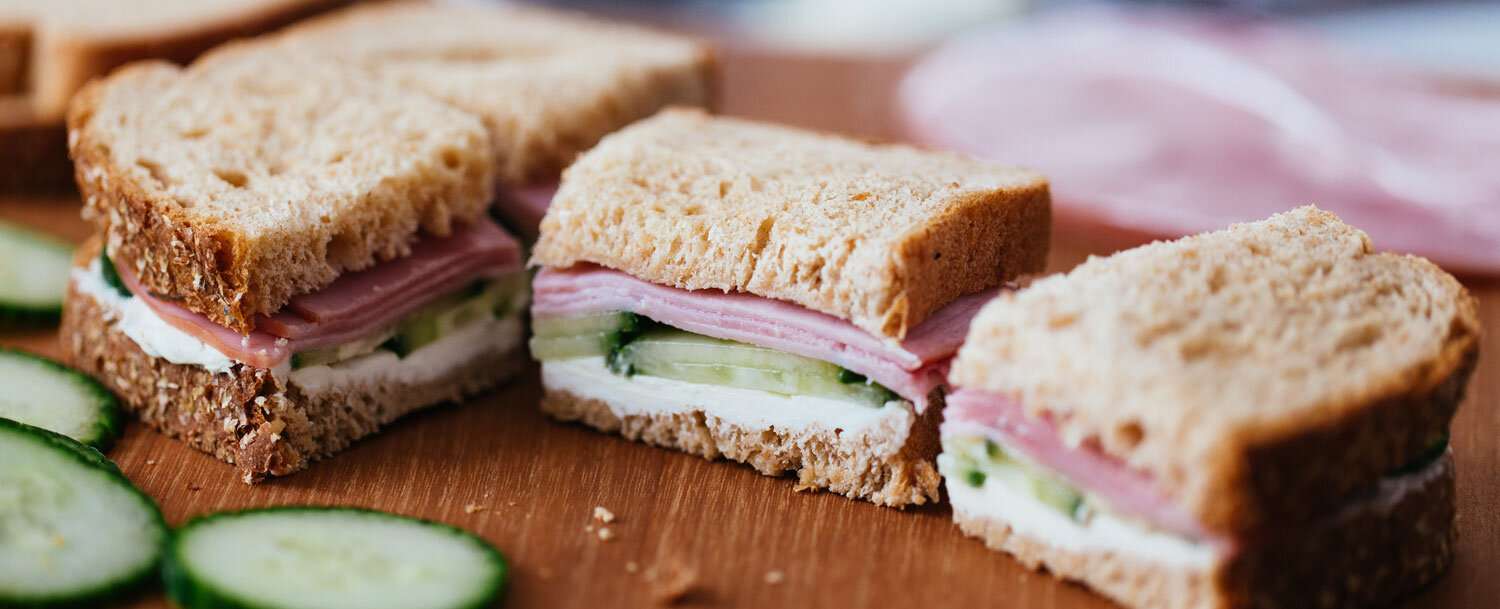 This compact combo is a real crowd pleaser, both for a kid-friendly lunch or an adult-only afternoon tea. If you want extra zing, mash some chopped herbs (dill, parsley, chives, etc.) into the cream cheese before spreading it.
Makes 1 sandwich | Total Time: Less Than 15 Mins
Instructions
Spread the cream cheese over one of the slices of bread.
Top with enough cucumber slices to evenly cover the bread.
Lay the ham over the cucumber, followed by the remaining slice of bread.
Cut off the crusts, if you like. Cut in half or quarters and serve.