Grilled Caesar with Sweet Italian Sausage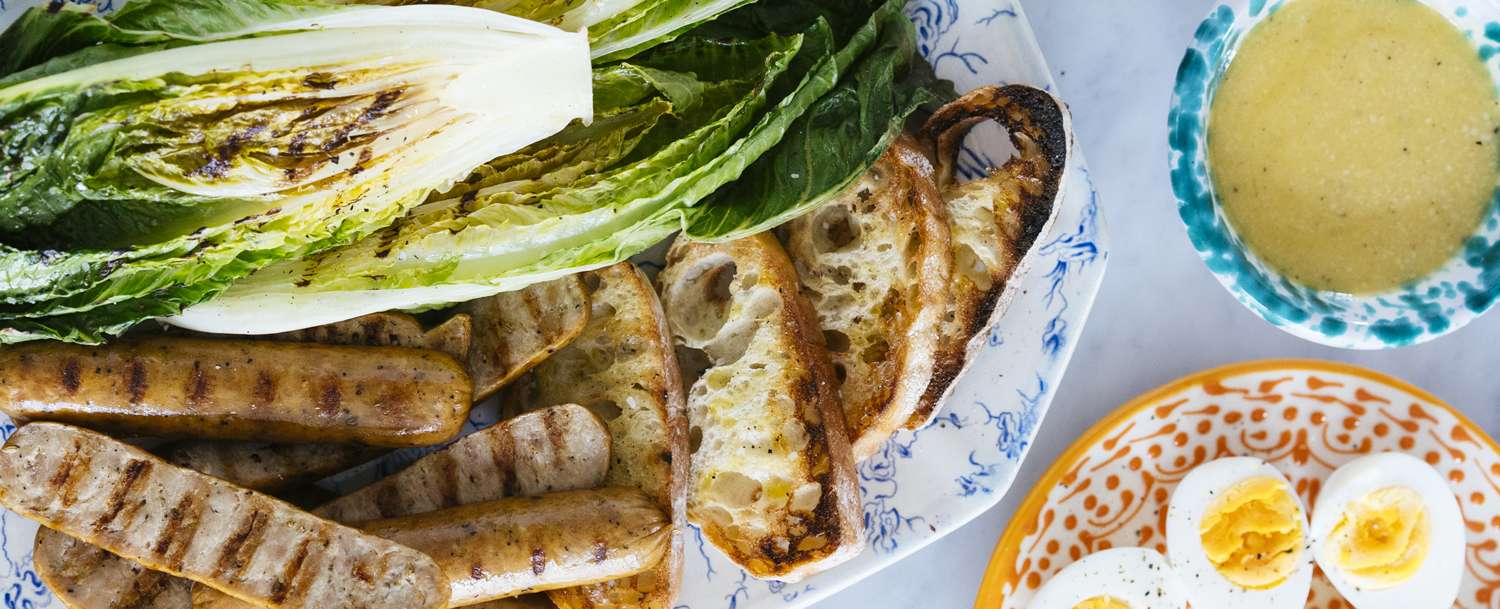 We like serving this salad "deconstructed" and letting everyone assemble their own, but you can also chop all the components and toss together.
4 Servings | Total Time: Less Than 60 Mins
Ingredients
½ cup finely grated Parmesan
⅔ cup olive oil, divided
¼ cup fresh lemon juice
1 tablespoon fish sauce
1 garlic clove
Kosher salt and freshly ground black pepper
2 heads romaine lettuce, halved lengthwise
4 thick slices good quality ciabatta or country bread
1 package APPLEGATE ORGANICS® Sweet Italian Chicken Sausage, halved lengthwise
4 hard-boiled eggs, peeled and halved
Instructions
Combine the Parmesan, ⅓ cup olive oil, lemon juice, fish sauce, garlic and ¼ teaspoon each salt and pepper in a blender and blend until very smooth and emulsified. Taste and adjust the seasonings. Set aside.
Grill the sausages according to package instructions. Transfer to a large platter and cover to keep warm.
Brush the lettuce and bread with the remaining ⅓ cup olive oil. Grill the bread until well toasted. Grill the lettuce until slightly wilted and charred in spots, the matter of just a few minutes. Transfer the lettuce and toasted bread to the platter, along with the hard-boiled eggs. Serve at once with the caesar dressing on the side.