Pita Sandwiches with Grilled Sausages and Yogurt Sauce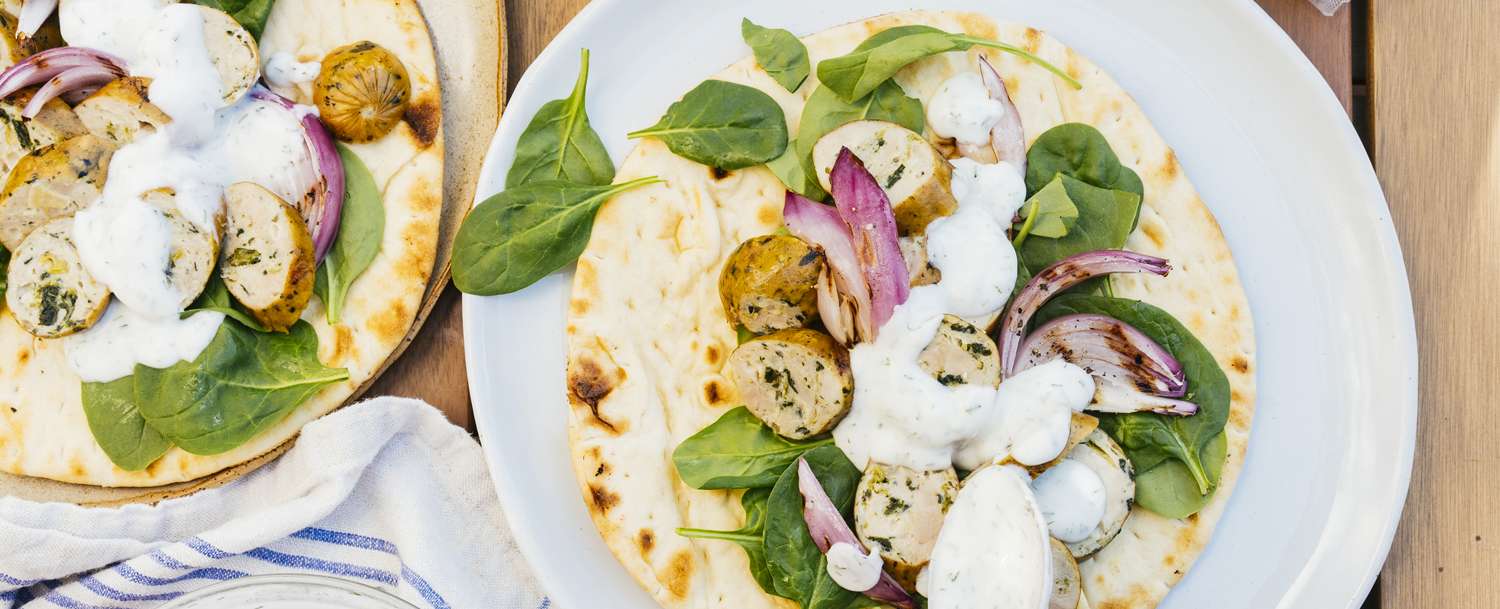 We like to serve this as a wrap, but you can also increase the amount of spinach (or add in lettuce), chop the pita and make this a bowl. If you do so, adding some canned chickpeas, crumbled feta and/or tabbloueh or plain bulgur or rice to the mix can be very nice!
4 Servings | Total Time: Less Than 60 Mins
Ingredients
1 cup plain yogurt
1 tablespoon fresh lemon juice
1 small garlic clove, grated or finely chopped
1 tablespoon chopped fresh dill
Kosher salt and freshly ground black pepper
1 package APPLEGATE ORGANICS® Spinach and Feta Chicken Dinner Sausages
1 small red onion, cut into wedges
4 pitas
2 tablespoons olive oil
2 cups baby spinach
Instructions
To make the yogurt sauce, stir together the yogurt, lemon juice, garlic and dill. Season to taste with salt and pepper. Set aside.
Grill the sausages according to package instructions. Once cooked, cut into rounds and keep warm. At the same time, brush the onion wedges and pitas with the olive oil and grill until charred in spots.
To assemble, lay 1 pita on each of 4 plates. Top the pitas evenly with the spinach, sliced sausages and grilled red onions. Spoon some yogurt sauce over top and serve at once.