Grandmother's Green Beans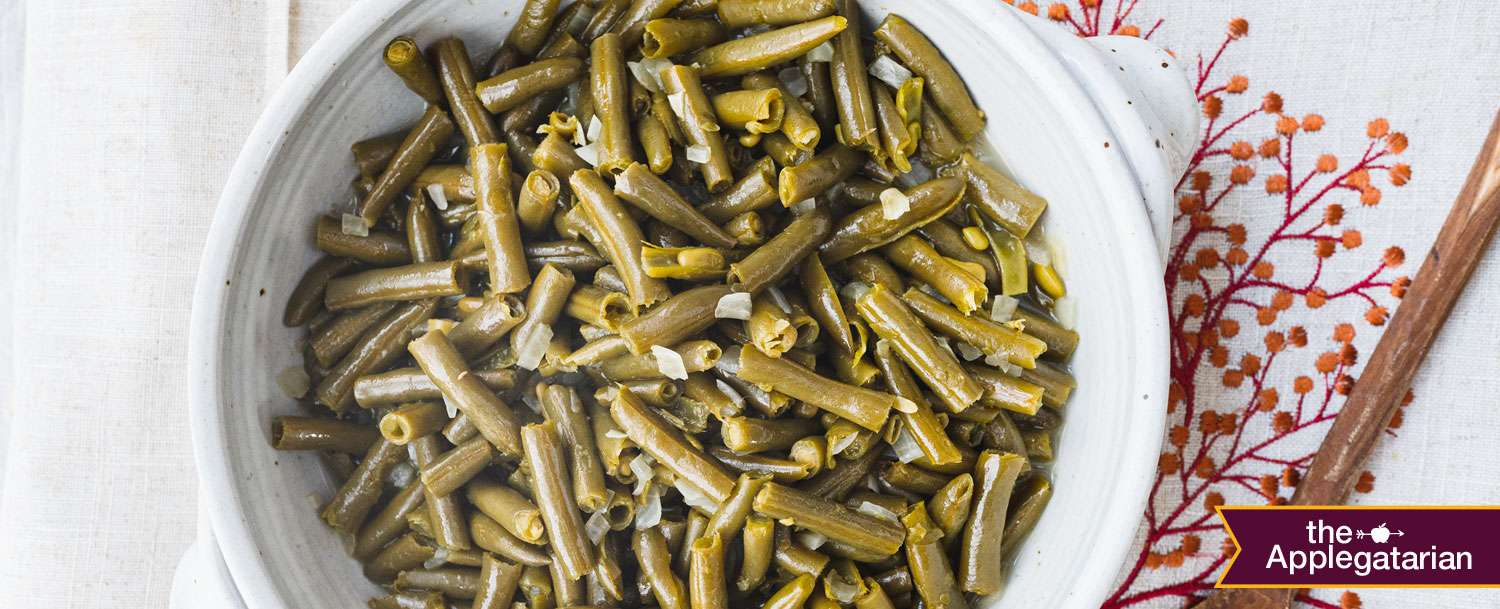 As featured in The Applegatarian. 
"This is a traditional Southern-style recipe that my grandmother, Wilmuth, always made. My family is very large (over 120 of us!), and these green beans are on the table at every meal. We make them with beans that we can from our garden. The most crucial thing is that you don't stir them-if my grandmother saw you stirring them, she would give you a smack! She passed away six years ago at the age of 94. My Uncle Eddie now cooks the green beans, and we all laugh about not stirring them."
- Carrie Raymond, Applegate Senior Research and Development Manager
Serves 6-8 | Total Time: Less Than 60 Mins
Ingredients
1 (SO-ounce) can green beans
 3 cups water or liquid from can 
6 tablespoons chopped onions 
6 tablespoons white vinegar
2 tablespoons sugar
2 teaspoons kosher salt
 1½ teaspoons bacon fat
Instructions
Combine all the ingredients in a pot and bring to a boil. Lower the heat to medium and cook until the liquid has almost fully evaporated, about 30 minutes.   DO NOT STIR!