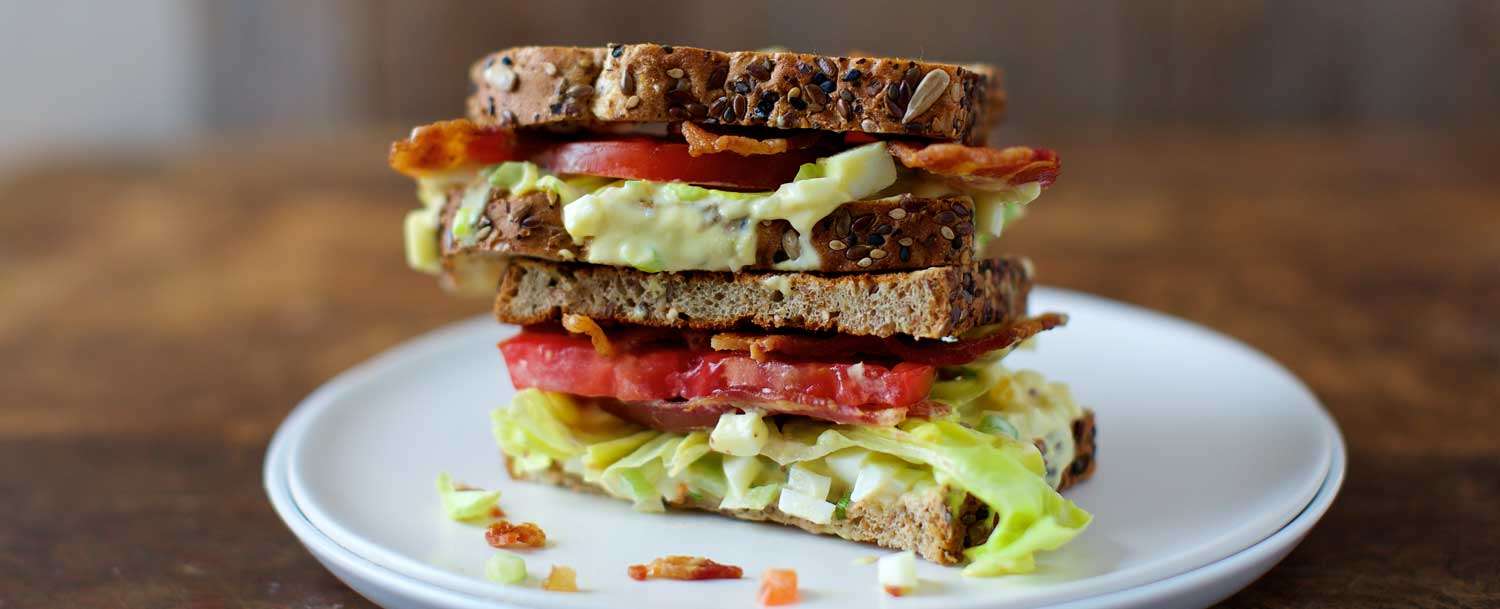 Two of our favorite sandwiches rolled into one. If you have some herbs growing on your windowsill, snip them and add to the egg salad.
Makes 4 sandwiches | Total Time: Less Than 30 Mins
Ingredients
6 large hard-boiled eggs, peeled and finely chopped
1 celery rib, finely chopped
3 scallions, finely chopped
1 small dill pickle, finely chopped
1/3 cup mayonnaise
2 teaspoons Dijon mustard
Salt and freshly ground black pepper, to taste
1 (8-ounce) package Applegate Naturals® Sunday Bacon® Brand
8 slices whole-wheat or whole grain bread
4 large leaves lettuce
1 large ripe tomato, sliced
Instructions
Stir together the chopped hard-boiled eggs, celery, scallions, pickle, mayonnaise and mustard. Season to taste with salt and pepper.
Refrigerate, tightly covered, until ready to use.
Cook the bacon until crisp. Drain briefly on paper towels.
Toast the bread then arrange on a work surface. 
Divide the egg salad evenly among half the slices of bread.