Creamy Potato Soup (with Organic Ham)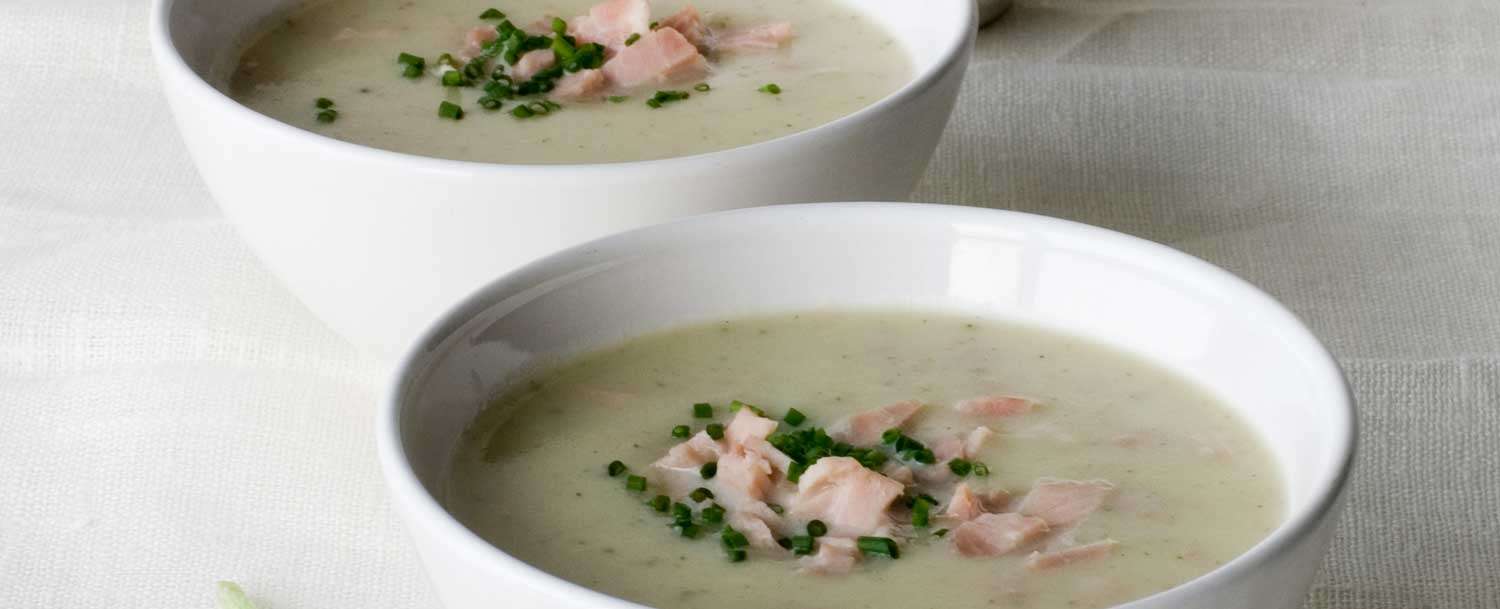 When is the last time you tasted an amazing potato soup with organic ingredients? Well, here it is!
We love this simple flavorful soup and it couldn't be easier to make. Served hot, it's perfect for a winter lunch or supper; served chilled with a dollop of sour cream, it's a summer classic.
Serves 4 - 6 | Total Time: Less Than 60 Mins
Ingredients
3 tablespoons butter
2 yellow onions, peeled and chopped
¼ cup chopped fresh sage leaves
Salt and freshly ground pepper
3 russet potatoes, peeled and thickly sliced
4 cups chicken broth
½ lb. minced Applegate Naturals® Slow Cooked Ham
2 cups milk (optional)
Minced fresh chives for garnish (optional)
Instructions
Melt the butter in a large pot over medium heat.
Add onions and the sage leaves.
Season to your taste with salt and pepper.
Cook, stirring often to keep the onions from browning, until onions are soft and translucent, about 15 minutes.
Add the potatoes and the broth and cook until potatoes are very tender, about 35 minutes.
Transfer the soup to a food processor or blender and purée until smooth.
Return the soup to the pot and add the ham, reserving about ¼ cup of it for garnish.
Add enough milk to thin the soup to a consistency you like, and keep warm over low heat.
Serve the soup garnished with reserved minced ham, and chives.
We usually keep the first batch of this unbelievable potato soup strictly for ourselves because it's just too good to share, but you may be a more generous host.