Breakfast Eggnog with Candied Bacon Swizzle Stick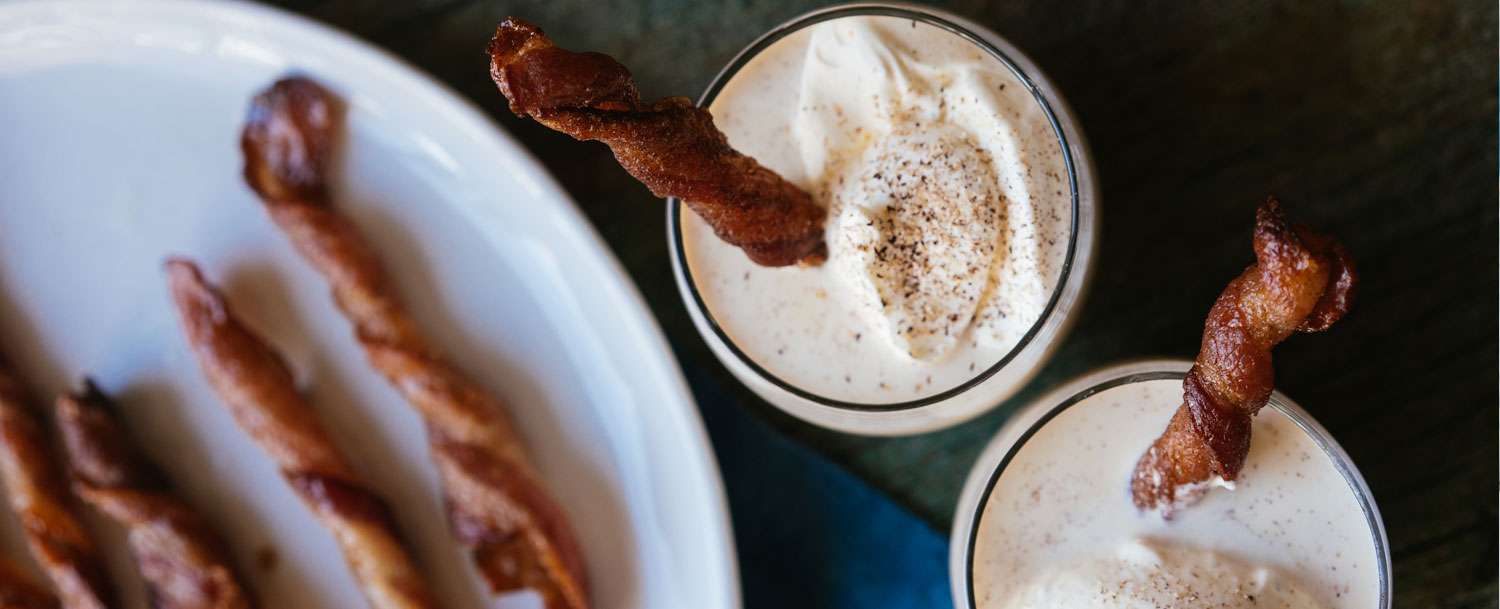 These candied bacon twists are delicious in eggnog or a bloody mary or just for snacking alone.
About 8 swizzle sticks | Total Time: Less Than 30 Mins
Instructions
Preheat the oven to 400°F. Line a baking sheet with foil and set a rack inside it.
Combine the sugar and cinnamon in a wide shallow bowl and mix well.
Dredge 1 piece of bacon in the cinnamon sugar until well coated. Tightly twist the bacon around a chopstick or long wooden skewer and place on the rack. Continue with the remaining pieces of bacon and sugar mixture.
Bake the bacon until glazed and almost crisp, 20–22 minutes. Remove from the oven and transfer to a plate to cool (bacon will crisp as it cools). As soon as bacon is cool enough to handle, gently remove skewers.