Boterkoek / Dutch Butter Cake Recipe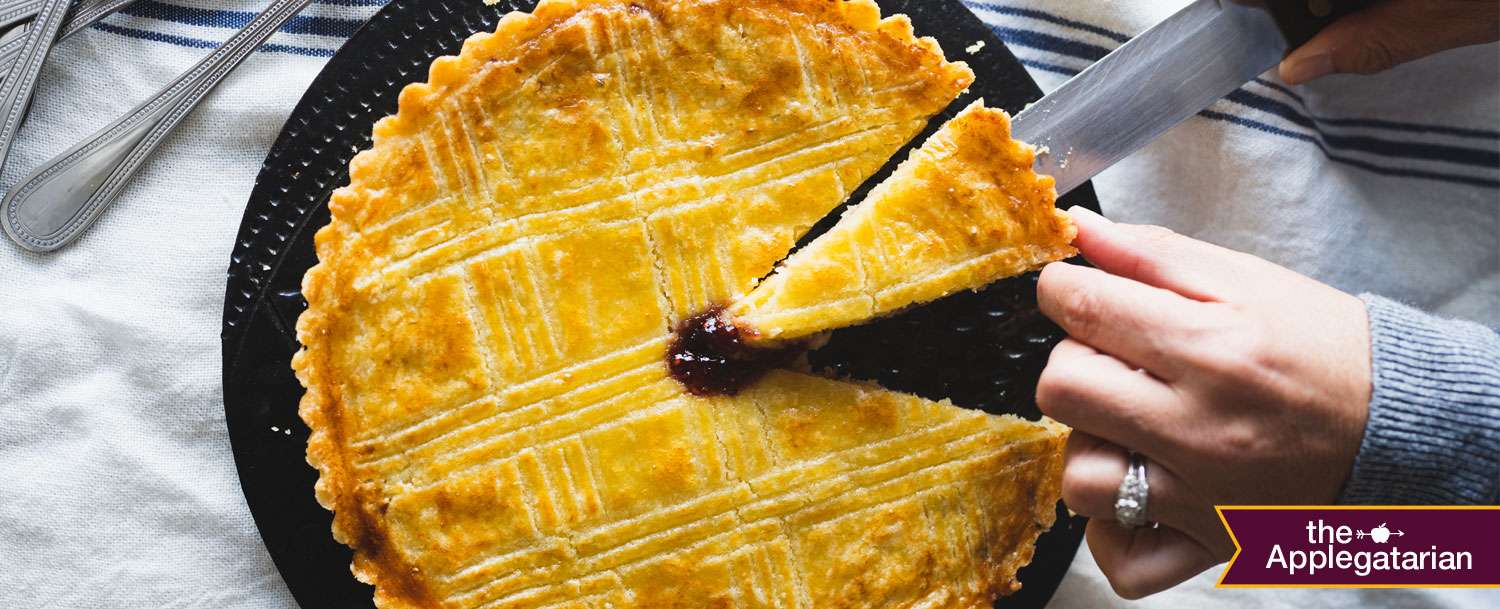 "I worked at a bakery in Portland, Oregon, when I was in culinary school, and we made this cake all the time. I honestly forgot about it until recently, but once I looked it up, I've been baking it all over again. It's such a forgiving, versatile dough-you can fill it with any kind of preserves or with marzipan (or with preserves and marzipan!), or you can just bake it on its own. You can make it in different sizes, like 4-inch tart pans or even tassie pans. It's a great cake to give as a gift. And it just tastes so good!" Kerry Fabrizio, Applegate Senior Research and Development Scientist
As featured in The Applegatarian. 
Makes 16 pieces | Total Time: Less Than 60 Mins
Ingredients
2 cups all-purpose flour
1 cup granulated sugar
½ teaspoon kosher salt
2 sticks (1 cup) unsalted butter, softened
1 large egg, whisked
1⁄3 cup favorite jam or preserves, plus a dollop if desired
Instructions
Preheat the oven to 400°F. Place a 9-inch tart pan (ideally with a removable bottom) or springform pan on a rimmed baking sheet and set aside.
In a large mixing bowl or the bowl of a stand mixer, combine the flour, sugar, and salt. Add the butter in chunks and mix until the mixture is sandy and no large lumps remain.
Set aside 1 tablespoon of the whisked egg. Add the remaining egg to the dough and mix until it just comes together.
Press half of the dough into the bottom of the pan and partway up the sides. Add the jam and spread in a thin layer, leaving 1 inch free around the edge.
Press the remaining dough onto the filling and press the edges down to seal (it can help to pat the dough into a round before placing it on top of the jam); don't worry if some of
the jam peeks out of the top. Brush the top of the dough with the reserved egg. Use a fork to make a lattice pattern on
top of the dough. If you like, place a small dollop of jam on the center of the cake (this can be helpful if you're making multiple cakes and want to remember what each is filled with).
Bake until the edges and top of the cake are golden brown, 20-25 minutes. If the top is getting too dark, cover loosely with foil. Remove from the oven and cool completely in the pan. Cut into 16 wedges to serve.
Note: Cake can be made up to 3 days ahead and kept at room temperature.