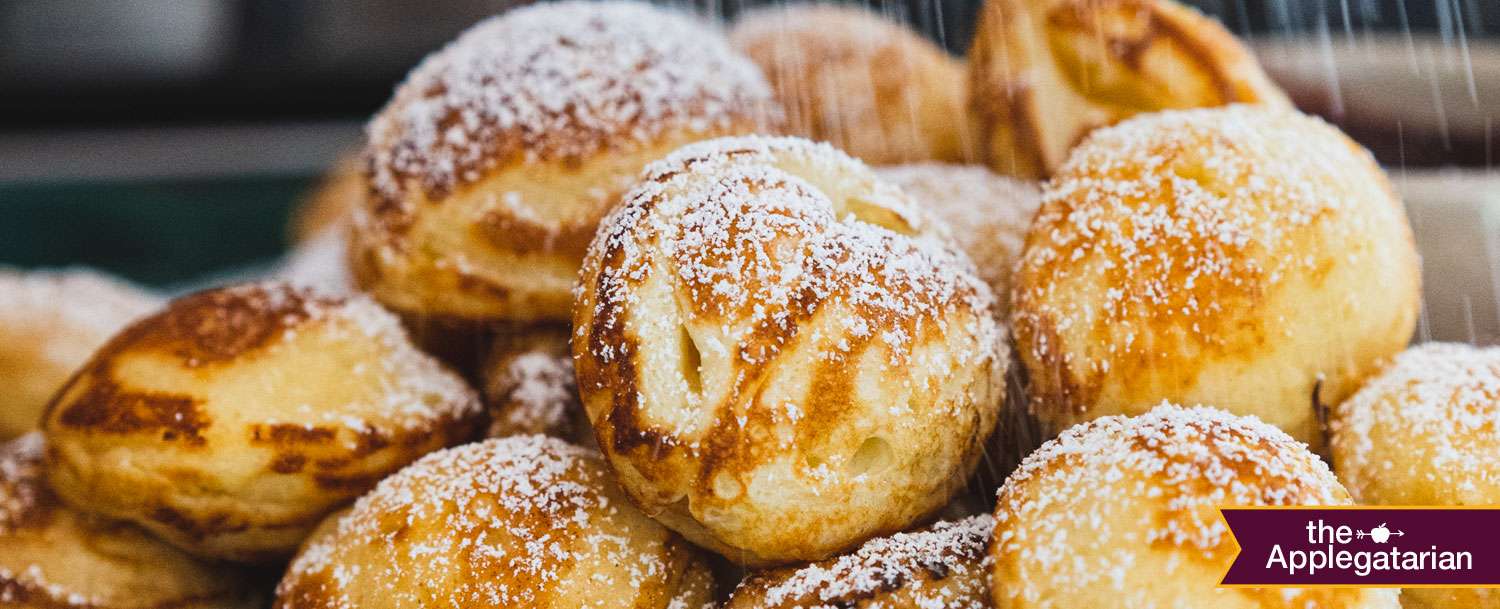 Featured in The Applegatarian. 
"My three siblings and I learned how to make these fluffy treats from my grandmother's Danish friend lmy when we were kids growing up in Minnesota, and I've made them for Christmas ever since. 
I usually make a couple of batches before I call people down to start eating, and then keep cooking them with everyone in the kitchen. 

They do take some time, but are so worth it.
 You need an aebleskiver pan-a special pan with rounded cups in it-to make these. I grew up using a cast-iron one, which produces a crispier texture, but you can also find nonstick or electric versions. 
I usually serve aebleskivers with jam or maple syrup on the side for dunking, but you can also fill them with preserves, nut butters, sausage, or bacon." 
- 

Hjordi Danielson, Applegate Innovation Brand Manager
MAKES 45-60 AEBLESKIVERS | Total Time: More Than 60 Mins
Ingredients
2 cups all-purpose flour
2 teaspoons baking powder
½ teaspoon baking soda
½ teaspoon kosher salt 2 large eggs, separated 2 cups buttermilk
4 tablespoons unsalted butter, melted, plus more for buttering the pan
Confectioners' sugar, for garnish Jam or maple syrup, for dipping
Instructions
In a mixing bowl, whisk together the flour, baking powder, baking soda, and salt.
In a separate bowl, beat the egg whites until stiff. Set aside.
Add the buttermilk, egg yolks, and melted butter to the flour mixture and mix well until smooth. Working quickly but gently, fold in the egg whites until thoroughly combined.
Heat an aebleskiver pan over medium heat. Add a small bit of butter to each cup. When the butter has bubbled and foamed, add 1
tablespoon batter to each cup. Cook until the batter is bubbly around the edges. Use a wooden skewer, knitting needle, or nut pick to turn each aebleskiver about a quarter turn so that the raw batter can flow into the cups-they will look like covered baby carriages. Continue cooking the aebleskivers, flipping to enclose them once the batter starts bubbling again. Cook for a little longer, until middles are cooked through. Remove from the pan and transfer to a serving dish. Dust with confectioners' sugar and serve with jam or maple syrup.
Repeat with the remaining batter, adding a bit more butter for each batch.