Black Friday Turkey Sandwich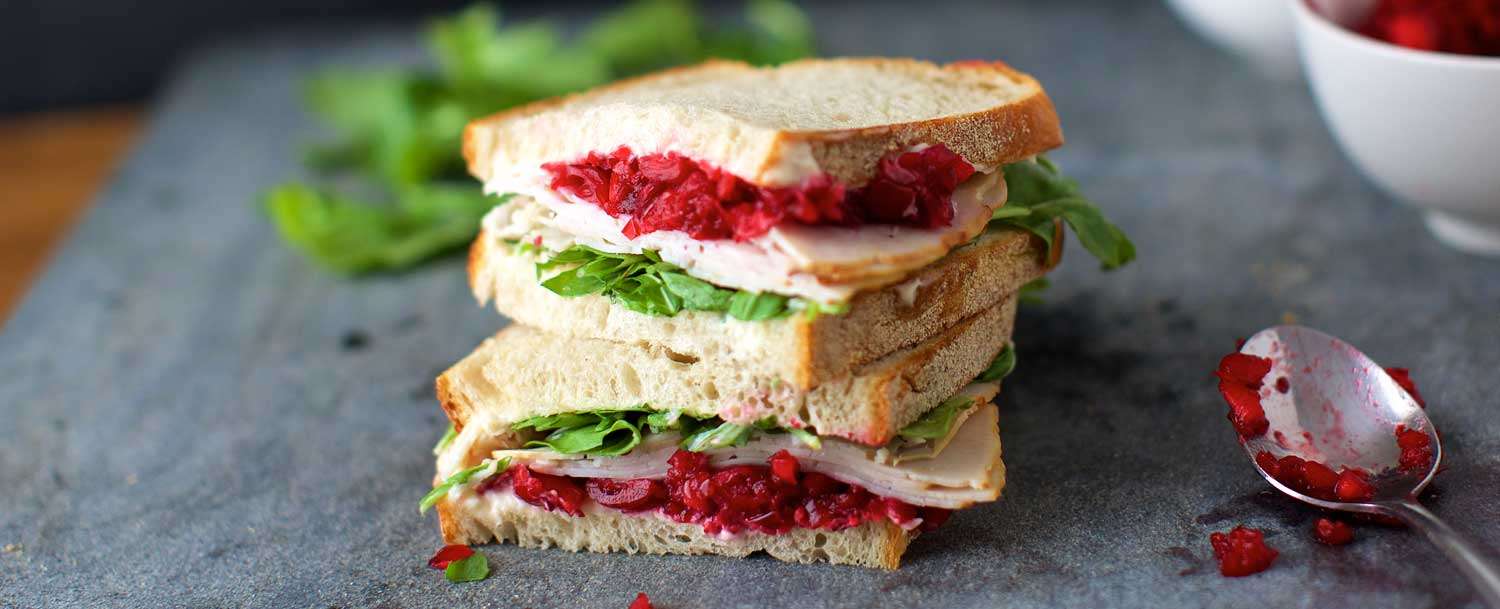 Evoking that day-after-Thanksgiving sense of contentment, this easy-going sandwich is balanced and colorful. If you don't have cranberry sauce on hand, try a spoonful of chutney or even cherry jam instead.
Makes 1 sandwich | Total Time: Less Than 15 Mins
Instructions
Arrange the bread on a work surface and spread evenly with mayonnaise. 
Arrange the arugula over 1 slice of bread, then top with the turkey and cranberry sauce. 
Close the sandwich and cut in half.