A Different Kind of Coleslaw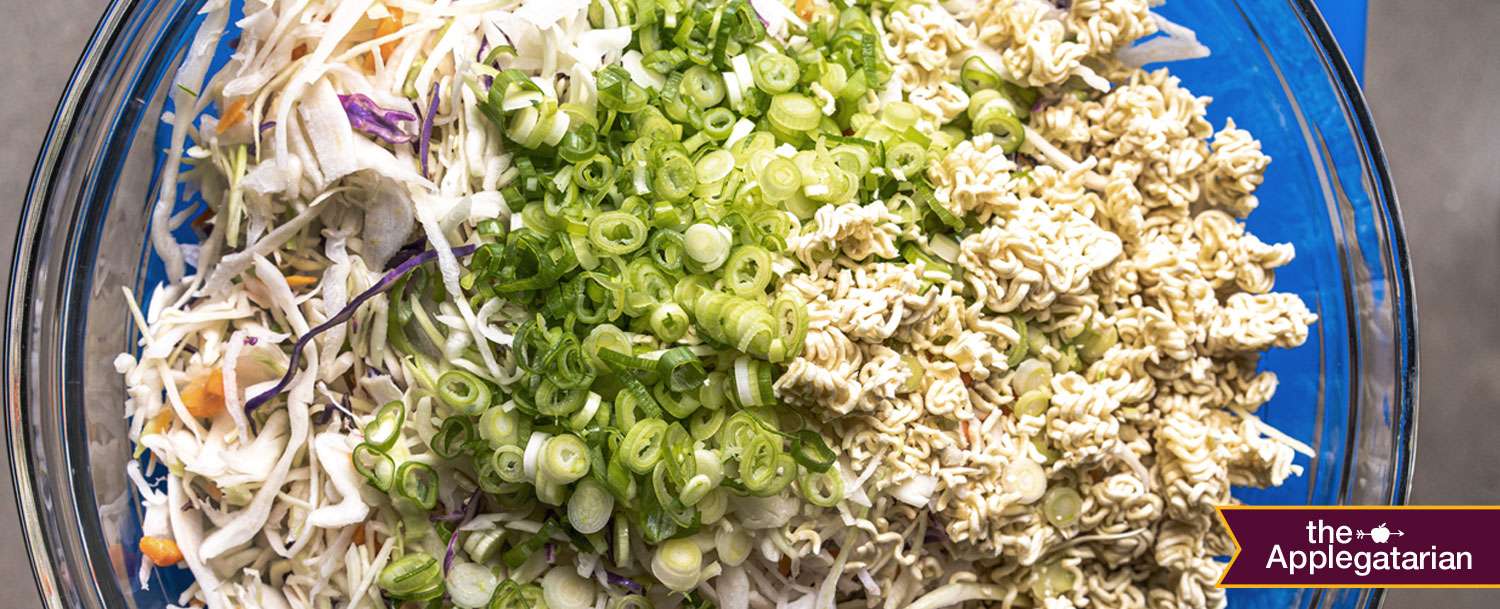 As featured in The Applegatarian. 
"This recipe came from a friend of 36 years who passed away far too early in a car accident. Ron had a 190-acre farm in Georgia, and I have fond memories of sitting on his farmhouse deck and eating wonderful Southern meals. This delicious coleslaw was often part of these meals."
Bob Dixon, Applegate Senior Regional Sales Manager
Serves 8 | Total Time: Less Than 15 Mins
Ingredients
2 (14-ounce) bags shredded cabbage
 1 bunch scallions, finely chopped
½ cup sunflower seeds
2 (3-ounce) packages ramen noodles with flavor packets
½ cup vegetable oil
1⁄3 cup cider vinegar
¼ cup sugar
Instructions
Combine the cabbage, scallions, and sunflower seeds in a large bowl. Crumble the ramen noodles over the top (reserve the flavor packets for the dressing). Toss gently to combine.
Whisk together the oil, vinegar, sugar, and the contents of the flavor packets in a measuring cup. Pour over the slaw and toss to combine.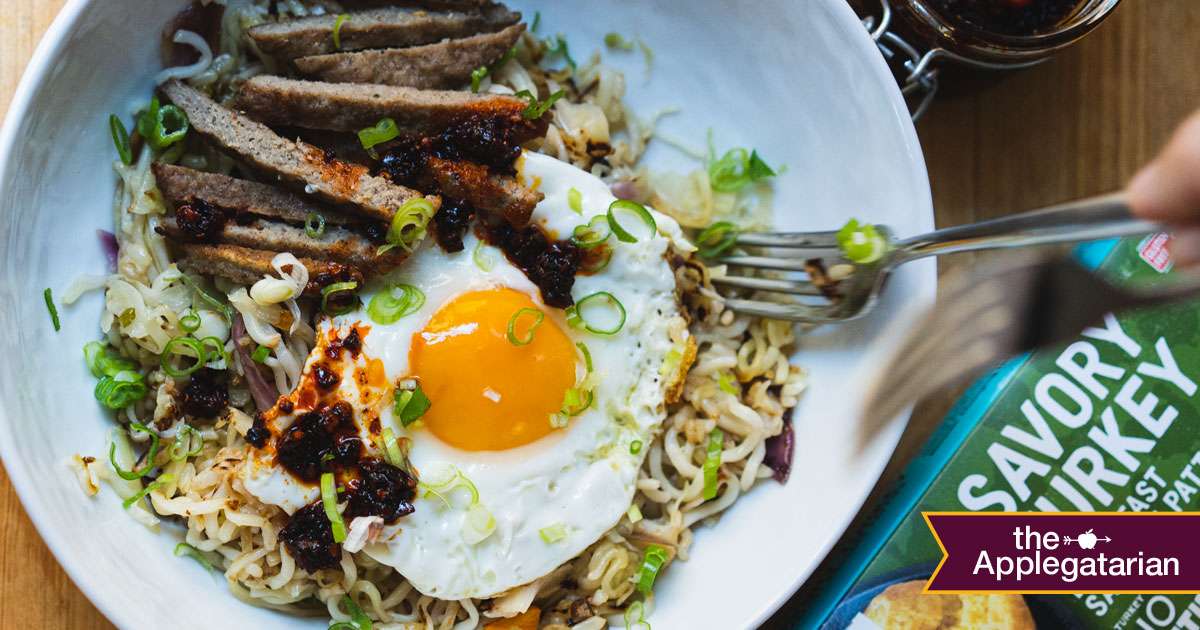 Love Your Leftovers
Have leftovers? Try this Fried Ramen and Rice with Eggs and Turkey Sausage. 
It's fun to play off the chewy-crunchy ramen noodles in A Different Kind of Coleslaw and fry up some leftovers with freshly made noodles and leftover rice. A fried egg and some breakfast sausage rounds out this meal that satisfies at any time of day.
Ingredients
SERVES 2-3 / TAKES ABOUT 10 MINUTES
1 (3-ounce) package ramen noodles, seasoning packet discarded
2 tablespoons vegetable oil
 2-3 large eggs
1 heaping cup A Different Kind of Coleslaw
1 cup leftover cooked rice
Kosher salt and freshly ground black pepper Sichuan chile crisp, for serving
Instructions
Cook the ramen noodles according to the package instructions, then drain. Set aside.
Meanwhile, heat 1 tablespoon oil in a medium nonstick skillet over medium-high heat. Add the sausage patties and cook until browned all over, about 10 minutes. Transfer to a plate and slice or chop. Cover to keep warm.
Add the remaining tablespoon oil to the skillet and heat over medium heat. Crack the eggs into the skillet and cook to the desired doneness. Transfer to a plate.
Add the coleslaw, rice, and drained ramen to the skillet and cook over medium-high heat, stirring occasionally, until warmed through, about 3 minutes. Season to taste with salt and pepper. Remove from the heat and divide among 2 or 3 bowls. Top each with some sausage and a fried egg. Serve at once, with plenty of chile crisp on the side.