Why Registered Dietitians Choose Applegate® Products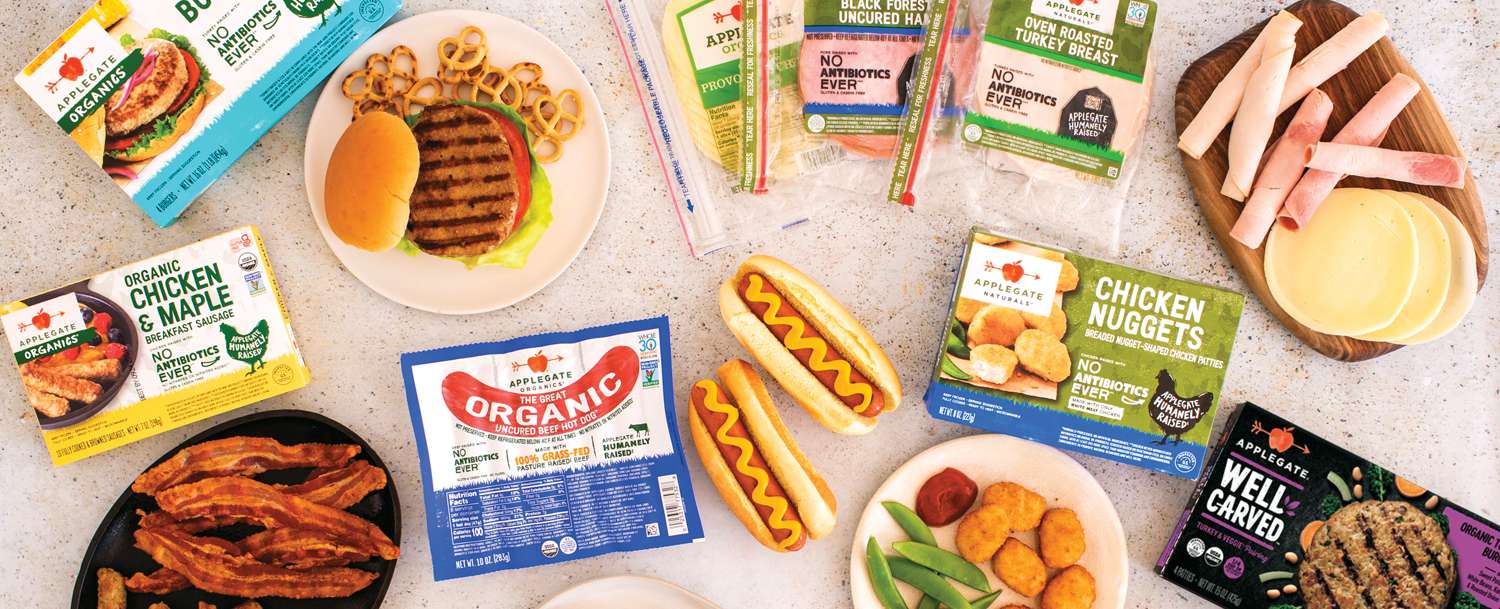 In the winter months, I always add a little more meat to my diet. 
The extra protein enhances my satiety, which is important when going on those long, cold-weather hikes, spending a day out on the slopes, or snowshoeing in the park. 
Plus, I love the extra warmth in my kitchen as a sheet pan dinner of sausage, peppers, and onions cooks in the oven or turkey chili simmers in the slow cooker all day.
My fellow registered dietitians and I choose APPLEGATE® products during those winter days -and all year long­ because we know they are made with simple, non-GMO ingredients, and are sourced from farms where animals are treated with care and respect. 
But we also choose them because they are delicious, nutritious, and convenient.
Delicious
I enjoy the variety of flavors I can get from APPLEGATE® products. To add a smokehouse flavor to a stew, chili, or even a salad, I'll add some crumbled turkey bacon.
For a fresh-off-the-grill reminder of summer, I use my stovetop grill to cook   APPLEGATE®WELL CARVED™ turkey burgers.
The WELL CARVED™ line not only gives me a great meaty flavor, but a quarter to a third of a cup of veggies.
To add some delicious creaminess to any sandwich, I add one slice of APPLEGATE®American, Mild Cheddar, Monterey Jack, Muenster, or Provolone cheese-just one slice will add a little richness to any turkey sandwich.
Nutritious
As a dietitian, I, of course, look for meat products that are as delicious as they are nutritious.
I particularly choose APPLEGATE®products because most of their products are a good to excellent source of protein. I can also select several low- and non-fat options, as well as those with little or no saturated fat, from Applegate's deli meats.
It's cheeses are all excellent sources of calcium, and several are also a good source of vitamins A and D. Plus, for those trying to reduce their sugar intake, I recommend APPLEGATE®No Sugar products, including hot dogs, burgers, bacon, and deli meat.
I also encourage people and consumers to eat more plants, and the WELL CARVED™ line, which combines organic meat and vegetables, helps them do just that. The WELL CARVED™ turkey burger has one-quarter cup of vegetables per serving, including organic sweet potato, white beans, kale, and roasted onion. The extra lean burger has 13 grams of protein per serving, is low in saturated fat, and has no added sugar.
Finally, for those looking for products that fit a high­ protein, low-carb lifestyle, 12 products are also Whole30 Approved®, including bacon, breakfast sausage, turkey burgers, and sliced chicken, turkey, and ham.
Convenient
Applegate also fits this registered dietitian's go, go, go lifestyle.
I particularly like to have APPLEGATE® grilled chicken strips on hand. After just four to five minutes in a skillet, they can be added to any salad or pasta dish. 
When I crave a protein-packed snack, APPLEGATE®charcuterie boards fit the bill. With either chorizo or Genoa salami, cheese, nuts, and dried fruit, I can share with a friend and feel like I'm having a midday picnic pick-me-up. 
And, of course, you can't forget APPLEGATE®deli meats, which are also a delicious addition to a salad, or, with two slices of whole grain bread, a yummy sandwich to eat at home or take on-the-go.
These are all the great reasons why I-and so many of my fellow RDs-are Applegatarians.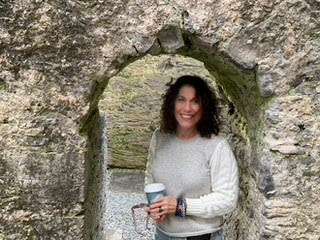 Ilene V. Smith, MS, RD
Ilene V. Smith has been a registered dietitian and nutrition communications consultant for more than 25 years. In 2014, she founded I on Food, a consultancy that works with food companies to communicate the nutritional aspects of their products to consumers, media, and health professionals. Ilene has worked with organizations to develop market demand, manage issues, identify marketing opportunities, drive consumer awareness, develop scientific and health platforms, and create and manage advisory boards. She has also counseled her clients on the impact of consumer, culinary, business, and industry trends as well as on regulatory affairs and the political climate.
Ilene holds a Master of Science degree in Nutrition and Applied Physiology from Columbia University and a Bachelor of Arts degree in Journalism and Mass Communications from New York University. She is a registered dietitian and member of the Academy of Nutrition and Dietetics and past chair of Dietitians in Business and Communications.